Class of 2021's favorite memories
   "3, 2, 1!" the class of 2021 shouts as 600 black and white caps fill the air. One moment curated by a thousand little moments from the last four years at West Ottawa High School.
   The class of 2021 entered their high school career during a peak in WO athletics, venturing out to the Breslin Center for the 2018 Boys Basketball State Championship and watching the boys football team make it to the playoffs for the first time in years. Now, the class of 2021 is ending their high school career in the middle of a global pandemic. Somewhere in between, laughs were shared, tears were shed, and memories were made. I asked the senior class for their favorite memories. 
   Sophie Walsh: "Going on our Student Senate camping trips because we got to grow closer as a group and they were always a highlight of the summer."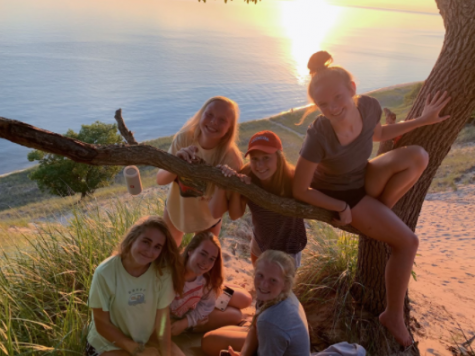 Kylie Braam: "Beating Rockford at the last second during sophomore year on Rockford's home field and all of us running onto the field."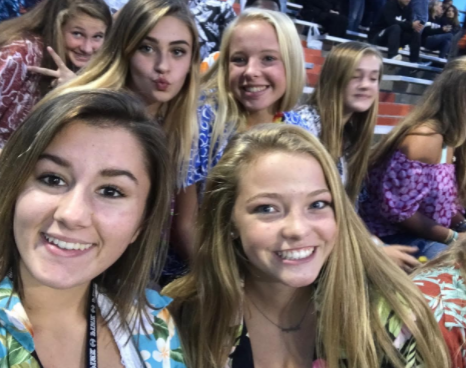 Aubrey Patchin: "All of the senate events especially Toy Drive because it was so cool to go through and see how much our community donated. Seeing everyone come together to wrap and distribute gifts to all the kids in the district was such a rewarding moment."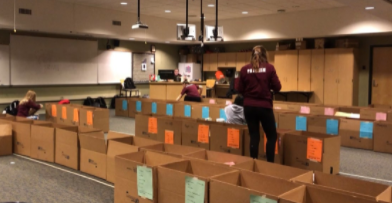 Serina Saengdara: "Freshman year football and boys basketball season; it was life changing."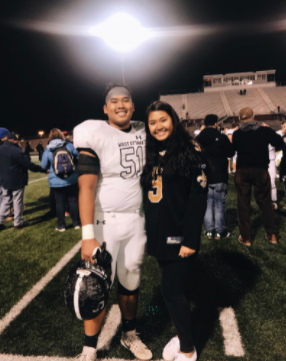 Lydia Foy: "I won Senior Survivor Season Seven. Foy the Win."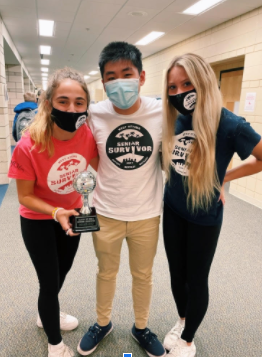 Kegan Garcia: "My favorite memory from high school was watching our basketball team make it to the state finals in 2018 and sitting court side at the Breslin to watch them play."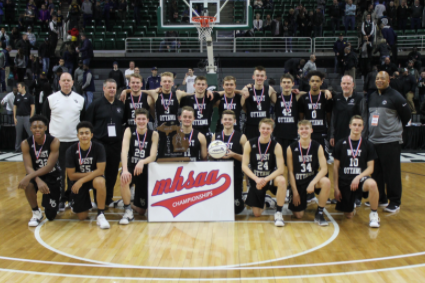 Andrew Ky: "My favorite memory from high school would probably be Dance Marathon 2019. This was my first year chairing the committee and it was stressful. We were all worried that we wouldn't make our goal because the night of, we were like over $10,000 behind. We had everyone sit down which was a big no no in dance marathon. However it was endearing because we knew that everyone wanted the same thing, we wanted to raise all this money for the kids. However, my favorite moment from the night was at the very end, when all the committee leads were on stage and we flipped the numbers one by one, and when we saw our total and realized that we beat our goal, we were filled with excitement, jumping up and down, with tears of joy. It was such a sweet moment."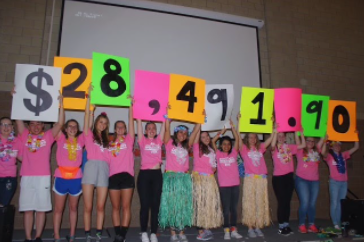 Anna Zoerner: "My favorite high school memory is playing cadences at the end of football games. All of us were jamming and it was just such a blast."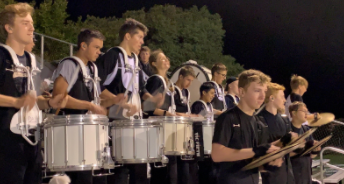 Zachary VanDam: "My favorite memory from high school was competing in Senior Survivor. The challenges and the TV show aspect of Senior Survivor really made the experience fun! We raised over 26,000 dollars. I placed 4th overall and my alliance took 1st overall. The experience was very humbling."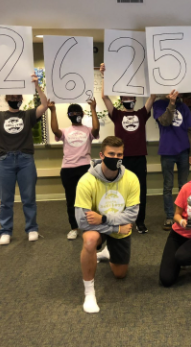 Alyssa Karner: "My favorite memory from high school was in my junior season of basketball when my team beat Rockford by three points and our whole team went crazy after the game."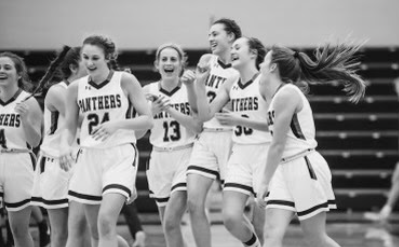 Ashley VanderJagt: "When our basketball team went to the state finals and we got to take buses to the Breslin Center and have a Black Hole there."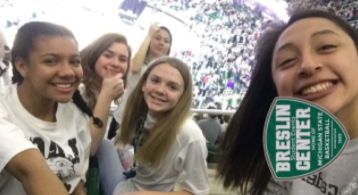 Eli Permesang: "My favorite high school memory was the boys and I flew down to Florida for our senior spring break."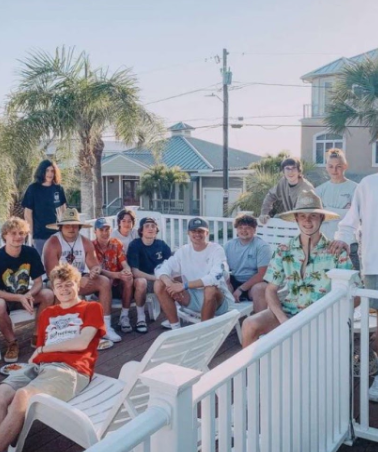 Emmorey Strait: "My favorite high school memories are going to football games, homecoming assemblies, running toy drives, and of course this year's Senior Survivor! I have so many fun memories, I cannot choose one!"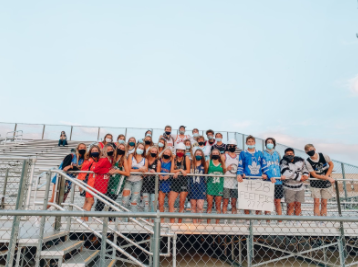 Waverly Gerry: "My favorite memory from high school was senior takeover because we all got to express ourselves in whatever the theme was. We also got to bring our scooters and just have a fun time with our friends."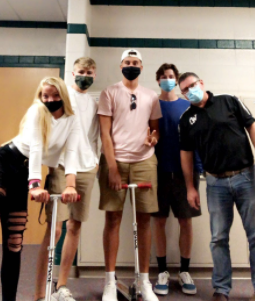 Genna Lebster: "My favorite high school memory was cheering for different sports in the Black Hole."  
   John Carter: "One of my favorite high school memories was my last high school choir concert. It was the first concert I had been to in two years. We haven't been able to do any concerts due to COVID, so being able to have an outdoor choir concert was a nice return to the normal even though all health protocols were followed."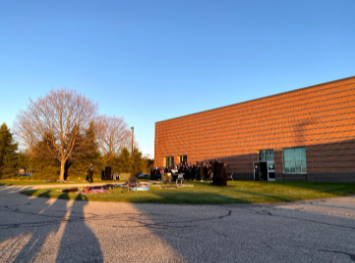 Leah Hopkins: "Taking on a new alter-ego when I was the panther, in the mascot costume, during the 2019 winter assembly."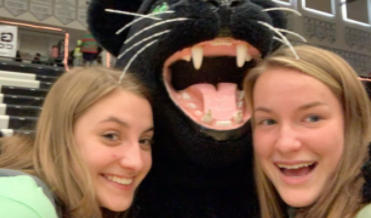 Jake Neitzel: "Having the opportunity to be a Black Hole leader with my great friend Alex Toth." 
   Alex Toth: "Having the opportunity to be a Black Hole leader with my great friend Jake Neitzel."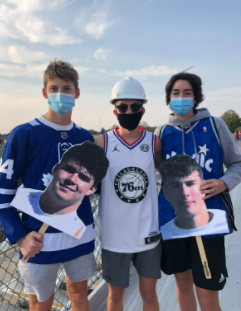 Irma Gonzalez: "When I was in WO Renaissance we were guiding people to the event we were hosting and while I was there,  there was a cat that came into the South Building. We got to play with the cat and since it seemed like it didn't have a home, I took it home. I was able to give him to a person that wanted a cat."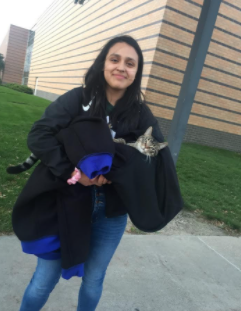 Adria Hamilton: "One of my favorite memories from high school was being involved in the Girls Varsity Tennis team. My freshman year, I had made the team by beating out a senior and sophomore and taking one of the three open spots. That was a great victory in itself. However, my partner, Sutton MacInnes, and I were playing in the final round at Regionals against our rival Rockford. It was a super hard fight and I remember the hot sun beating down, feeling as though it was working against me. However, after the long fight, Sutton and I had won and beat them! Not only were we Regional champs at 4th doubles, but we also secured the win for the whole team to be the 2018 Regional Champs."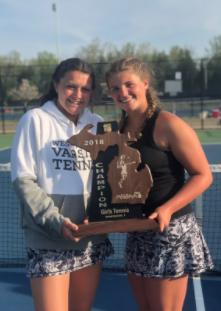 Bella Kephart: "Vocalaires decided it would be funny if Dakota Shafer and Erek Pilarski jumped in the South pool fully clothed for a video we were making. Long story short, we were all in the pool by the end of the hour. Definitely a high school highlight."