2021 athletes continuing to college athletics
On a wall in the athletic entrance at WOHS, pictures of alumni athletes are on display. Several new faces will be added next year.
The Senior Class has graduated and now some former WO athletes will join another team. They lived out the "29 Sports, 1 Team" motto throughout their high school career. Now they are headed off to represent different teams, but they will always be Panthers.
Luke Bentley     Indiana University South Bend     Baseball  
Bentley is proud of the varsity baseball team's 11-0 start to the season. "I am going to miss the friendships I've made through sports."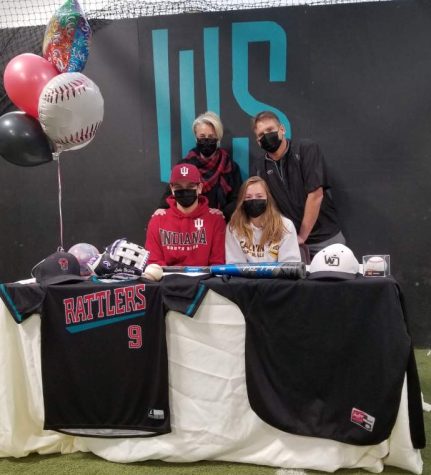 Alex Boersema     Hope College     Swimming
Boersema is most proud of being on the state championship team of 2019 and also being on the MHSAA Division 1 state record-setting 200m free relay.  "I will miss the bond I have with my team, practicing with them, and winning together."
Blake Bosma     Western University     Football
At WO, Bosma broke the record for most catches in a season. "The thing I will miss most about WO is the family atmosphere and feeling of the city behind you as you are playing. It is a good feeling to know that you are supported."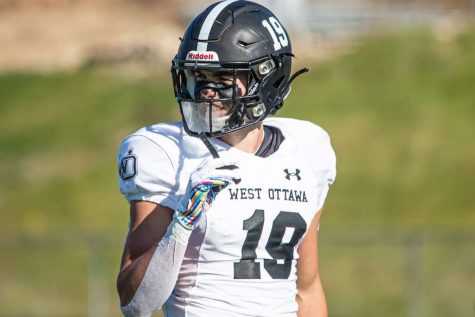 Lilly Brandt     IUPUI     Swimming
Brandt won the 100m free at the state meet this year. The season was long and challenging but Brandt was excited to end on a good note. "My coaches and teammates are what I will miss most about swimming at WO. I have been swimming with the same girls for over 10 years so it will be weird not having them with me at every practice and meet."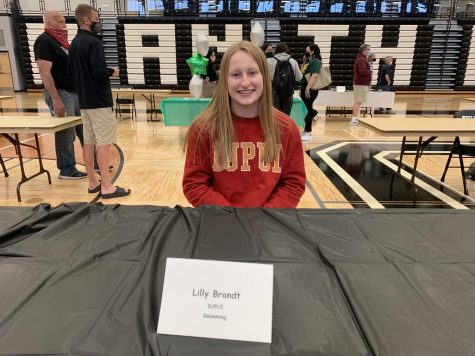 Jasmine Correa     Wayne State University     Track and Field
Correa qualified for the indoor/outdoor state meet every year of high school, competing in shot put and discus. "I am going to miss my teammates and going to the state meet!"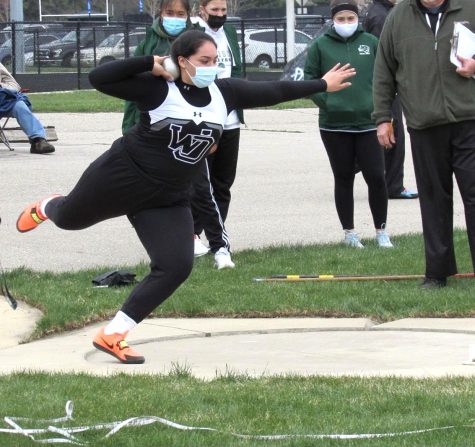 Kaley Hendrick     University of Wisconsin- Lacrosse     Lacrosse
Astonishingly, Hendrick will play lacrosse in college with only one full high school season under her belt. "The thing I will miss the most about athletics at WO is playing with my teammates. I have been playing with most of the same people since elementary school and I will miss how well we connect and all the fun we have."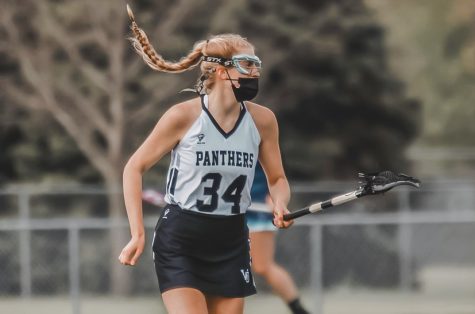 Michael Jonas     Adrian College     Lacrosse
This year, Jonas scored over 100 points in the season. "Spending time with the team is definitely something I am going to miss the most."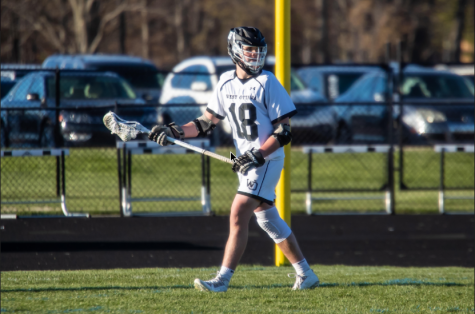 Leeza Jongekryg     Marietta College     Lacrosse
Jongekryg is happy to be able to play at the collegiate level. "I am going to miss the supportive community, camaraderie, and the feeling of family." 
Alyssa Karner     Calvin University     Basketball
Karner is very proud of the varsity basketball team's last game together. They played Hudsonville in the district semifinals, arguably their best game all season. She will never forget when her teammate, Grace Gerrits, blocked a girl's shot and then flexed her muscles. The two chest bumped and the team was so hyped. "I will miss my teammates and coaches the most! It will be hard to play without some of my teammates who I have played with since I was like five. I will also miss all of the team-bonding activities like going to BAM with the team."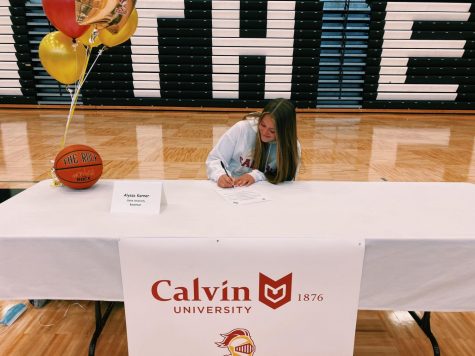 Dominik Klavon     Northwood University     Hockey and Rocket League eSports
Klavon was named captain of the varsity hockey team this year and being a leader in the program was an awesome experience for him. "I am most going to miss wearing the black and white of WO. I always had so much respect for our varsity teams growing up so it really was an honor to be the one wearing the logo."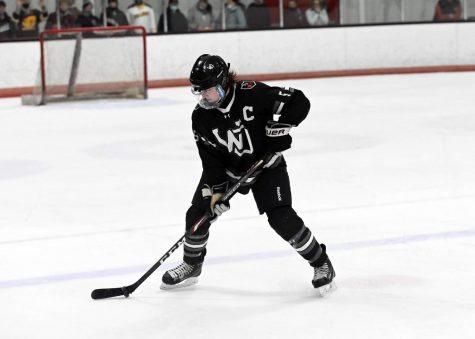 Genna Lebster     Michigan State University     Gymnastics
Lebster won the All-Around title at regionals her freshman year and competed at level 10 for three years with her gym, Champion Gymnastics. "What I'm going to miss most about my club team is my amazing teammates that are more like sisters at this point."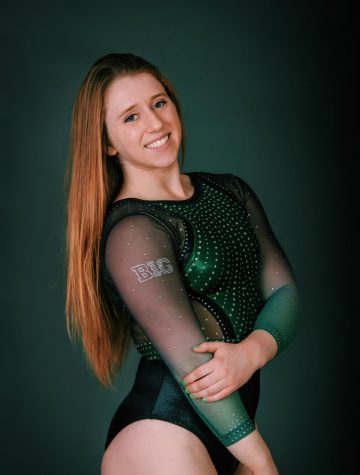 Timberlyn Mazeikis     Michigan State University     Hockey
Mazeikis is proud that she made WO's varsity hockey team. She is glad that she increased women's representation in hockey and hopes her presence on a 'boys team' helped other girls realize that they belong in hockey too. "I will miss the energy the Black Hole brought to all of the hockey games. That energy is something I had never experienced from fans until playing for West Ottawa. Walking out of the locker room and knowing they were there is one of the best feelings and experiences that I will never forget."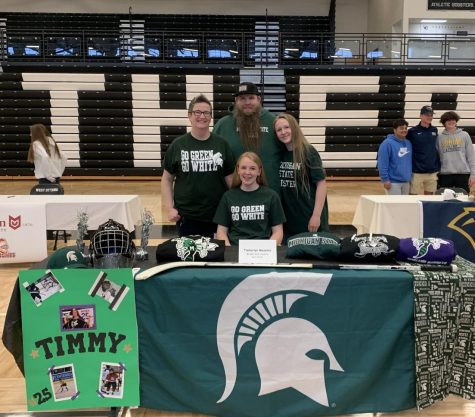 Haley Menghini     Alma College     Swimming
Menghini received the Panther Award this year and her team obtained their third OK Red Conference Championship. "I will miss swimming for WO, but Steve Bowyer specifically is someone that I am going to miss greatly. He always made practice fun, led us to success, and made sure that we worked very hard. All while we were grinding in and out of the pool, Bowyer always found ways to keep things light-hearted."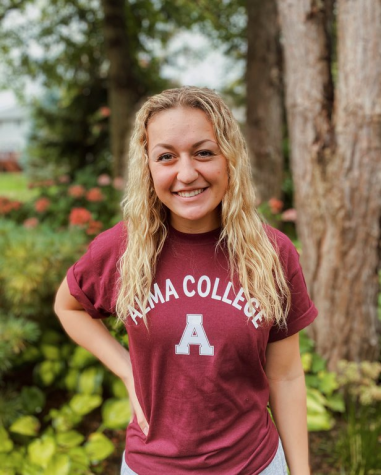 Jake Neitzel     Central Michigan University     Hockey
When looking back, Neitzel is most proud of when the team won the regional championship his freshman year. "I am going to miss all of my friends that I grew up playing with."
Eli Permesang     Concordia University Ann Arbor     Football
"I am going to miss Coach Osh yelling during practices."
Joshua Rottier     Saginaw Valley State University     Swimming
Rottier was a part of the state championship team in 2019 and is a state record relay holder. "I will miss Steve Bowyer and the team I've grown close to."
Claire Tubbergen     Grace Christian University     Soccer
Tubbergen volunteered a great deal around WO as a mentor to other students. She is proud that she was able to make an impact in the lives of her peers. "I am going to miss the connection with my teammates."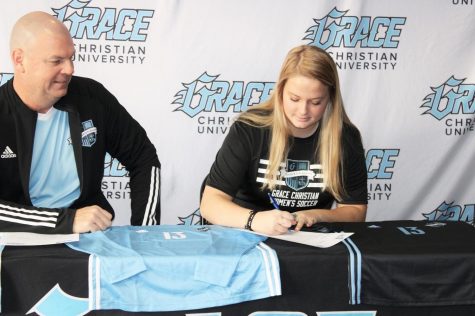 Abby Walton     Alma College     Competitive Cheer
Walton was named Holland Sentinel's Cheer Athlete of the Year during her senior year. She will miss the atmosphere at WO.  "I've really enjoyed being a part of the 761 athletic leadership group and being able to put the slogan '29 sports 1 team'  into action."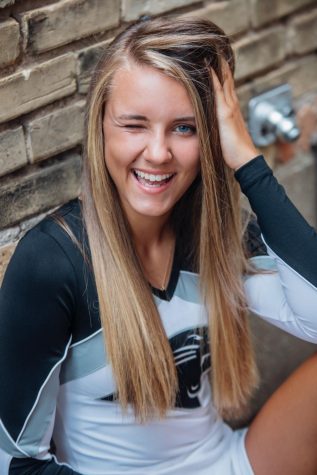 Also continuing their athletic careers:
Tai Afrik     Howard University     Swimming
Reese Bentley     Hope College     Lacrosse
Mathew Hakken     Muskegon Community College     Wresting
Michael Higgins     Muskegon Community College     Wrestling
Sam Nagelvoort     Spring Arbor University     Baseball
Dominic Overway     Alma College     Football
Isaias Rios     Grace Christian University     Basketball
Aidan Stam     Huntington University     Baseball
Congratulations to the Class of 2021 on their accomplishments and perseverance in both academics and athletics throughout each of their high school careers. Good luck to each student-athlete on their next journey. Your presence will be missed at WO.