Life after high school: No one-size-fits-all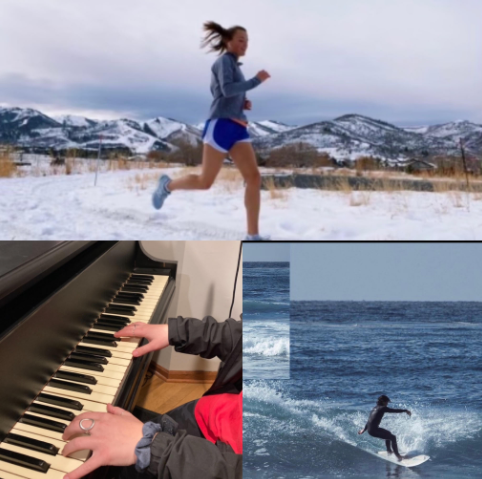 Packed into the gymnasium are nearly 500 teenagers dressed in their caps and gowns. Surrounding them are parents, holding up cameras, trying to get at least one good picture. Chatter fills the room in anticipation for the cap toss, the finale of graduation. The cap toss symbolizes the closing of a chapter and the opening of a new one. 
   "Students, on the count of three, move your tassel from the left to the right, and then you may throw your cap up," announces Principal Jason Reinecke. 
   And on the count of three, the room is filled with flying black and white caps. As all eyes look up, celebratory claps and cheers erupt. And suddenly, the students are alumni. 
   At West Ottawa High School, the administration team urges for a plan after high school. Whether that be a two-year program, a four-year university, trade school, or enlisting in the armed forces, students are expected to have a plan.
   But during these unprecedented times amidst a global pandemic, life after high school is starting to look a little different for some students. Some are trying to manage online school while traveling, whereas others decided to pack up everything and embark on their own adventure. 
   Three students, in particular, Lucy Groothuis, Leeza Jongekryg, and Matt Cox all decided to take a different path and try something new after graduation. Their stories illustrate that life after high school doesn't always need to be textbooks and exams. 
   There is no right path for everyone and for some, the best education comes from the people and places surrounding them. 
   Lucy Groothuis, a Class of 2020 graduate, is studying at the University of Chicago. However, Groothuis decided to trade in the city skyline and metro for a pair of running shoes and some scenic mountains. She is currently in Park City, Utah with her university's cross country team traveling around the state while studying Biological Sciences remotely. 
   "A couple of the freshman girls on the cross-country team played around with the idea of staying somewhere else and studying remotely instead of going to campus. It's interesting because the University of Chicago isn't fully remote like some other schools, so we actually did have the option to go school. Of course, we are all runners so we were originally looking at places in Colorado to run at altitude since that's really good for your fitness. We ended up finding a really good deal at the place we're staying at now, and so we chose Utah," Groothuis said. 
   Adapting to college life freshman year is difficult on its own, but mix that with living in a new state and challenges are certain to arise. 
   "When I first came to Utah in the middle of September I traveled around with my dad to different national parks like Arches and Canyonlands. The University of Chicago starts the autumn quarter really late, so I didn't have to worry about school until late September. When school started, it was a big adjustment and I found it really difficult sometimes especially since everything I was doing was a big adjustment: living away from home, living with five other girls, and running at altitude plus school… it was really hard. But, I learned a lot about myself in the process, like what my priorities were and how to manage my time effectively to get schoolwork done but also to have fun," Groothuis said. 
   This new "adventure" has allowed her to see new places, try new things, and meet new people. One of those places being the Bonneville Salt Flats. 
   "Going there was hands down the greatest thing we could've ever done. It felt so surreal, the sun was setting and it felt like we were driving around on another planet. We went during week 5 of school so midterms were that next week, but driving out there was well worth the study break," Groothuis said. 
   Her time living in Park City has allowed her to build relationships with her teammates. 
   "It's been great living with other runners. It's better to hop the fence at the local high school's track with other people than by yourself. Living with people that have a common interest is fun because it gives you something to relate to when your lives could be so different," Groothuis said. 
   Finally, moving to a new state has opened her eyes to a whole new world of running. Whether it's the scenery or altitude, running in the mountains is very different from running along Lake Michigan's lakeshore. 
   "My favorite thing about living in Utah is running in the mountains. I've been here for two months and every time I step out the door I can't get enough of it. It's just so beautiful out here," Groothuis said.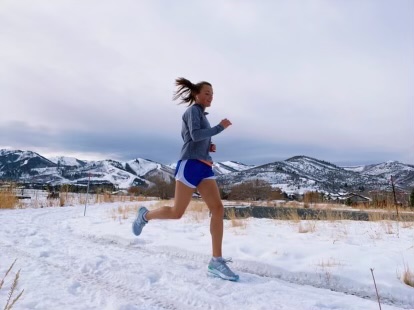 Groothuis plans on returning to the university's campus this winter. She left Utah and came back to Michigan on November 20 which was the end of the autumn quarter right before the start of Thanksgiving break. 
   Groothuis is not alone in her decision to take a different path after high school. Sr. Leeza Jongekryg will also head in a unique direction starting this winter. Jongekryg's hard work in advanced courses allows her to graduate this January, a semester early. 
   While her fellow classmates will be moving their tassels from left to right in late May, Jongekyrg will be in Puerto Vallarta, Mexico, helping those in need. On January 9, Jongekryg will be opening a new chapter in her life and closing another as she departs for a mission trip with her church. 
   Jongekryg has played the viola in the West Ottawa Chamber Orchestra for three years and played the piano ever since she was a little girl. Her musical background, talent, and leadership is needed at Messiah Reformed Church because the church has never had a pianist before. Jongekryg is eager to not only bring a new musical experience but to leave a lasting impact on the church by teaching other church members piano.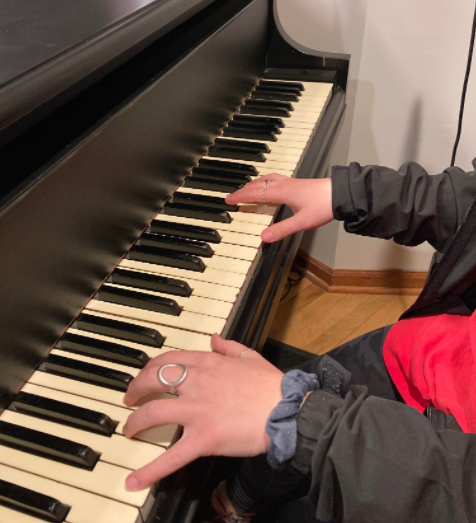 Jongekyrg said, "Throughout the week I will be starting kids programs and helping and teaching people how to play piano. I am also going to be helping an old lady at the church clean her house and I'll be getting groceries for her and bringing things to her. And then I get to do landscapes around the church. On Sundays, I'll be playing piano in the morning and at night and leading the music in the worship service."
   The March quarantine impacted many people giving them a different outlook on life. For Jongekryg, the quarantine provided her with a new perspective that inspired her to take this opportunity. 
   "Actually with quarantine happening, my dad and I decided that the monotony of being in school with two-hour classes of notes was just not helping my character development, and being able to support someone and do something outside of myself, would be beneficial to my character in the future. Basically, I think that instead of taking a gap year like a lot of people do, I really think this will just concrete a lot of ideas that I have been struggling with in my faith and religion, I think that is probably the main reason I am going," Jongekryg said. 
   Despite her eagerness to leave, Jongekryg admitted to having a few worries that she expects will make her trip quite challenging. 
   "I am nervous about being in a different country for six months. I'll be there without my family and be completely on my own. I'll also have to pay for my food, electricity, and water which I've never had to do before and it's just a different place and culture," Jongekryg said.
   To most high school students, the thought of living in a different country, thousands of miles away from their family, and having to support themselves financially would be quite frightening. Not only that but having to say goodbye to their friends for six months and not graduate with them would be enough to hold most students back. However, for Jongekryg, she believes the reward will be worth the challenges and losses. 
   The quarantine in March helped Jongekryg realize what was really important to her. "Graduating early would not allow me to graduate with my class. I won't be able to do my AP tests and I also won't be able to do all those fun things that I would be able to do with friends for a whole six months, and I'll just miss out on social events, but I feel like because of quarantine I am not giving up that much." 
   "I believe that despite the risks and the loss of nostalgia, this trip could change my life and others for the better," Jongekryg said. 
   Matt Cox, a class of 2019 graduate, decided to exchange a college degree for a sprinter van and a life looking through the lens. Cox lives in a 234" x 80" sprinter van packed with everything he needs to live, including a bed, bathroom, and small kitchen. He travels around the U.S. while documenting his journey on camera. He is currently in San Diego, California, but since embarking on his journey in August of 2020, he has been to nine different states. 
   "I have stopped in Indiana, Illinois, Iowa, Nebraska, Colorado, Nevada, Utah, Arizona, California. I lived in Colorado for two months and I will be in California for seven months," Cox said.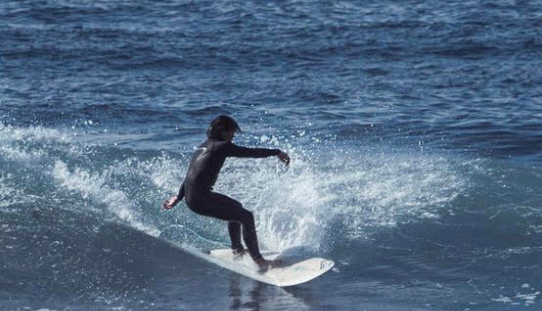 Although van life sets Cox on new adventures each day, Cox said, "A typical day, right now, living in California, starts with a sunrise surf, run with my dog on the beach, breakfast acai bowl, yoga, work online for a couple of hours, and then relaxing by the beach for most of the day." However, the variation in his days is one of his favorite parts about his journey. 
   Alongside the fluctuation in each day, Cox expressed "My favorite thing (about living in a van) is being able to feel at home no matter where I am parked."
   Cox's past experience living in small quarters was a main inspiration to packing all his life into a 234" x 80" van. "I lived in a bungalow on Lake Michigan for a couple of summers and it taught me to really enjoy the minimalist lifestyle," Cox said. 
   Although Cox mentioned that van life has meant giving up time with his family and his other dog back home, he has no doubt he is on the right path. 
   Cox said that he has never been scared to travel solo to the other side of the country, insisting, "I never had a doubt in my mind. I was mostly just scared about the gas prices." 
   For Cox, he finds large value even in small life experiences. "I found that I had always learned more through life experiences rather than remote classes for the time being," Cox said. Finding value in his life experiences and wanting to expand his eye for photography is why Cox remains confident in his path. 
   As far as next year goes, "My plan for next year is to continue on my journey to reach all 50 states in the US. I plan to return to college in the Philippines where I'll be starting a donation-funded dog sanctuary," Cox said. 
   While all of these students' experiences are quite different, they all provide the same message. There is no one-size-fits-all when it comes to a path after high school. College does not have to take place in a small college dorm. College does not need to happen the year after high school. Most importantly, life after high school does not have to encompass college textbooks.