All-State Artists
In Michigan, a select amount of athletes are chosen for an All-State team. These talented athletes can be seen on the courts, fields, and hallways of West Ottawa. They are widely known and praised around our school for their achievements, but what about the students who compete outstandingly in activities other than sports?
  When it comes to art, Sr. Jesus Torres and Mackenzie Koning are not only viewed as some of the most talented artists at WO but some of the best in Michigan. Their recent scholastic wins and artistic talents could earn them an impressive title: All-State artists.
  Torres' art has been shown in competitions since he was just in middle school. But, his love for art started long before this. "I started looking through my dad's sketchbooks and I really liked how everything turned out, so I started getting into art," Torres said.
  "At first I was just sketching and doodling, but then I got more serious," Torres said. During seventh grade, Torres first started developing his style. Consequently, this was the same year his work was entered into competition. " [In seventh grade] I found what I really liked doing, which is acrylics, colored pencils, and inking, and I haven't stopped since then."
  While it is rewarding and fun to make beautiful art for class, being a part of competitions has given Torres even more drive to continue creating. These competitions help Torres establish himself as an artist and keep him motivated. "Every award I get keeps me going and [keeps me] trying to get better," Torres said.
  Most recently, Torres' work was put into a Scholastic competition where he found great success. "Recently I just got five gold keys and seven silver keys." Gold keys are one of the highest awards one can receive, with silver keys right behind. Receiving a gold key is very prestigious; it is a nationally recognized award.
"And, I got some honorable mentions," Torres said. "It turned out to be really good because I never won gold keys before."
  Although these achievements are highly thought of by themselves, seeing pieces that Torres creates makes one all-the-more appreciative and understanding of the true all-state level of talent that this artist holds. Below are pieces Torres has created, as well as won awards with.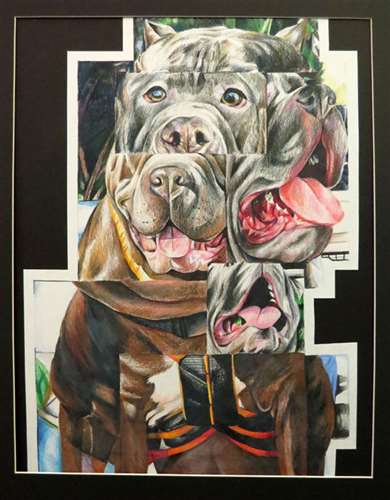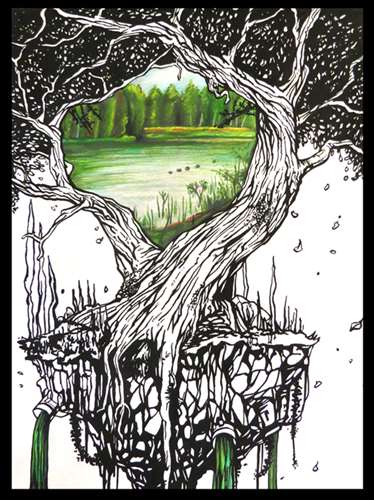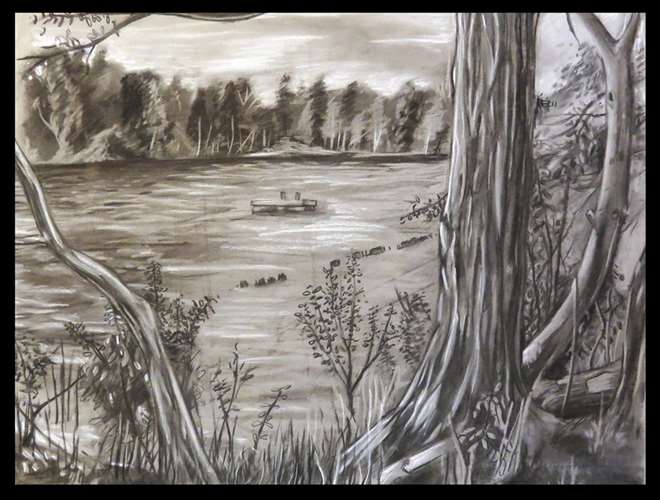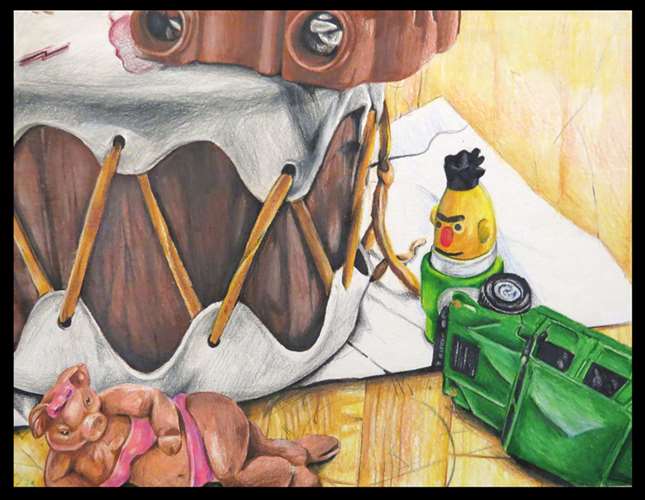 Sr. Kenzie Koning is another artist that has achieved this all-state level of art. Although she hasn't been very serious about her art until recently, Koning has been able to hone her talents and create pieces that truly show her award-winning talent.
  "I was never serious with art until this year," Koning said. It was Koning's decision sophomore year to take a printmaking class with Instructor Nathan Kukla that brought her to the point she's at today. "Mr Kukla really pushed me to keep going with art, so I was like 'why not?'," Koning said.
  From this point, Koning has achieved more than she ever would have thought as a sophomore in printmaking class. "Last year I got a gold key on one of my pieces and this year I got a gold key and the American Visions nominee," Koning said.
  The American Vision Award winners are chosen as the "Best of Show" from all of the artwork entered into the competition. This award is one of the highest recognized art awards a student can achieve. This, along with the accomplishment of a gold key as just a junior, speaks strongly of Koning's talents.
  During her time in AP art Junior and Senior year, Koning has concentrated her work on a certain theme. "The pieces that I do deal with the idea of innocence, and how things you go through as you grow up destroys it a little bit," Koning said. "So in my pieces, as they go along, a person might look more tired." With this focus, Koning has been able to be very expressive and make art that has a deeper meaning. These themes, mixed with her artistic abilities make for impressive pieces of art, as can be seen by the below examples of Konings work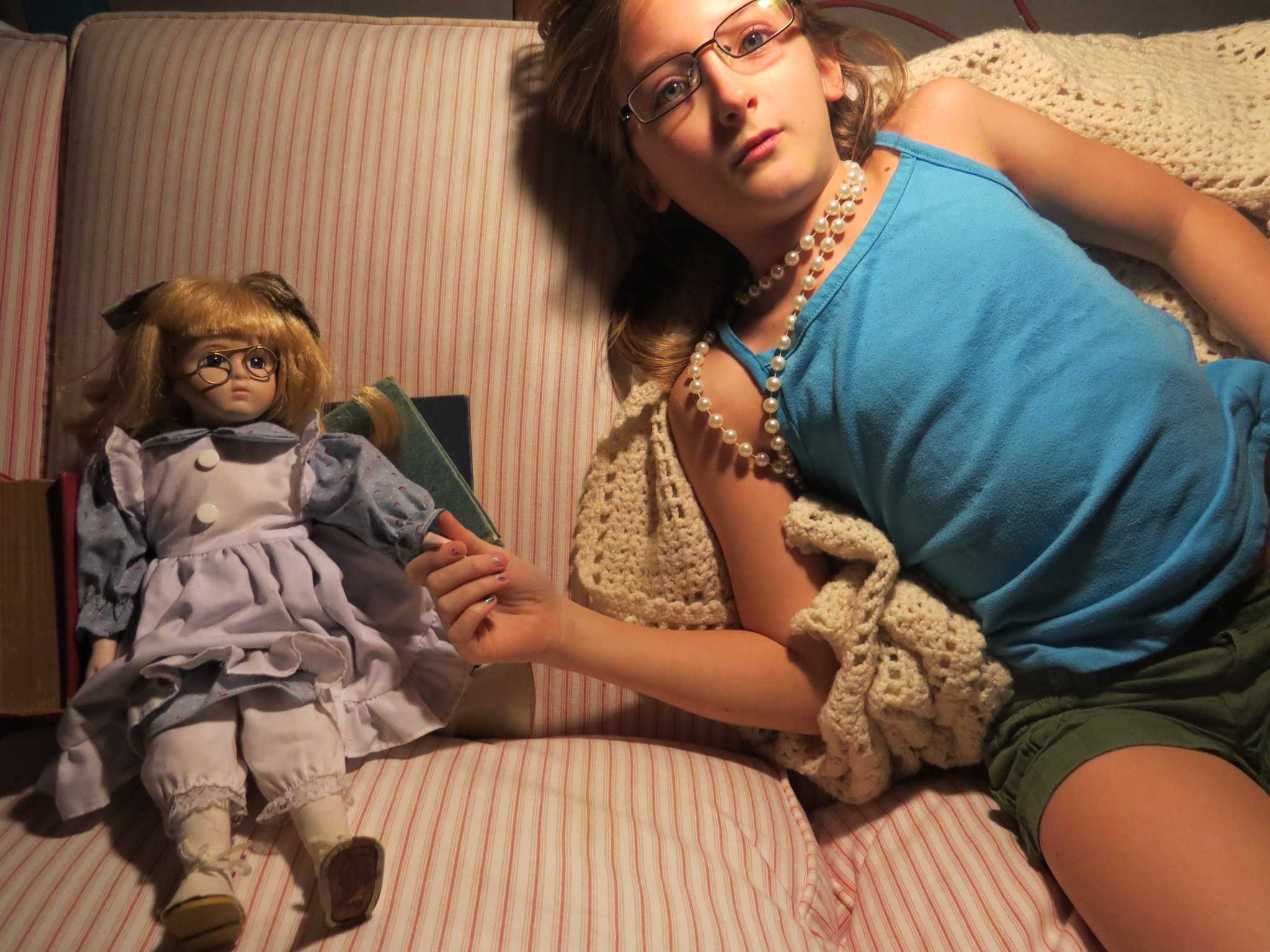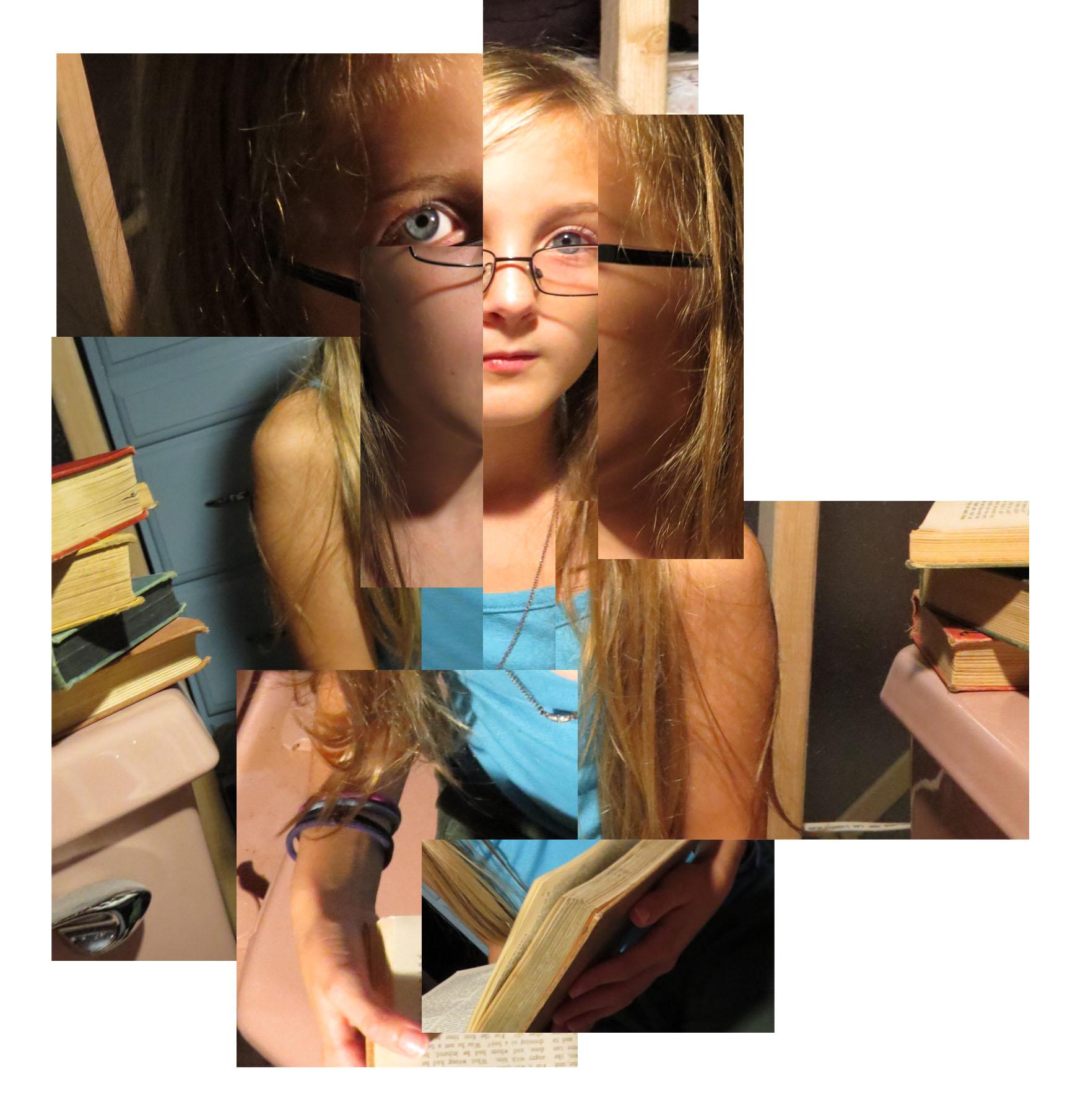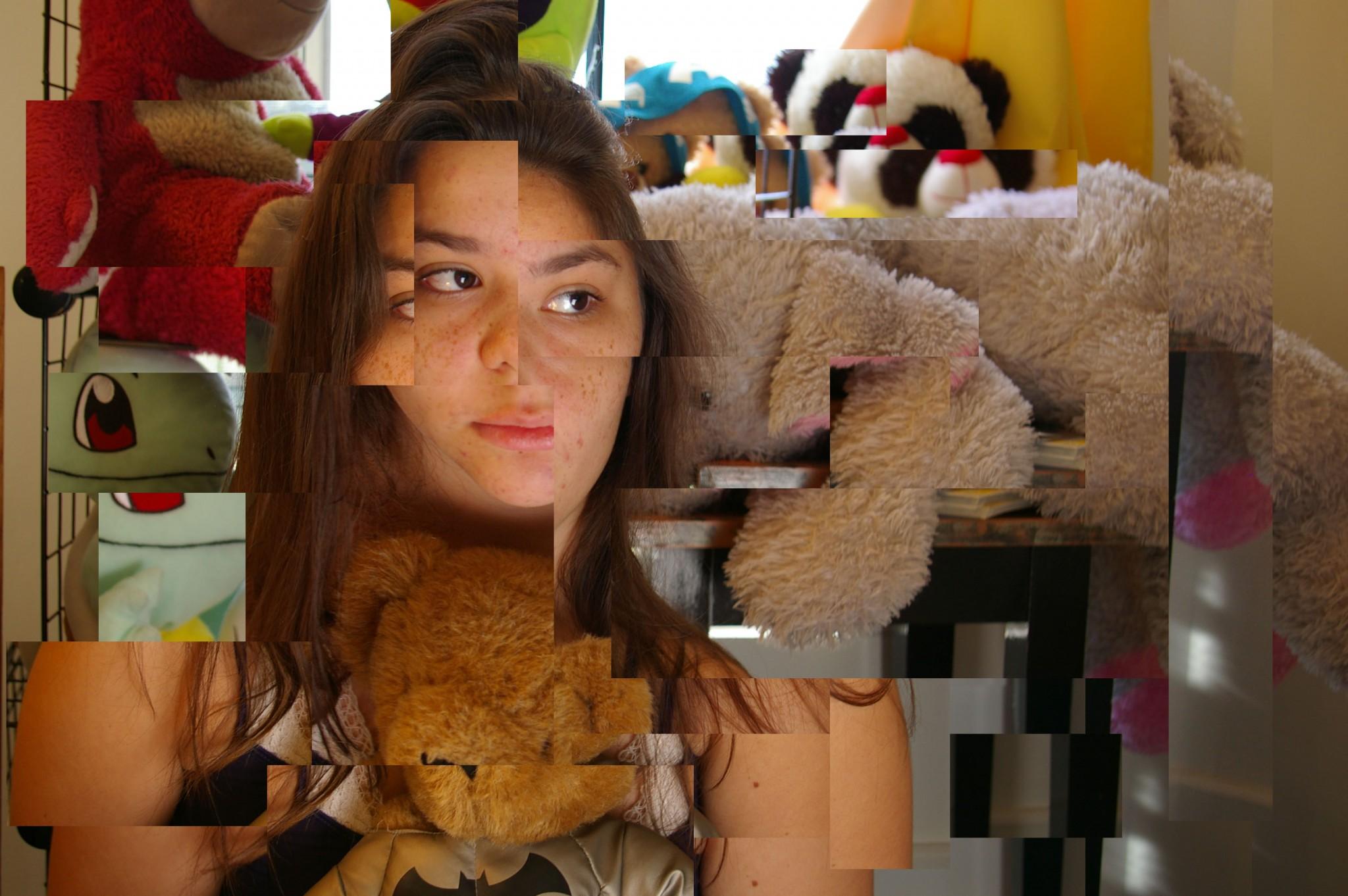 Torres and Koning are just two examples of the talented students that attend West Ottawa. While others achieve an all-state level in things like swimming and football, Torres and Koning are competing at the same level, doing what they love most: art.