The undiscovered
The next best thing is always right around the corner; that's the strength of the human race. Ingenuity is the reason for the mass of ideas being produced every day. Whether it's knowledge, arts, culture, etc., it is easy to find undiscovered treasures. West Ottawa High School has explored and unearthed its own .
MUSIC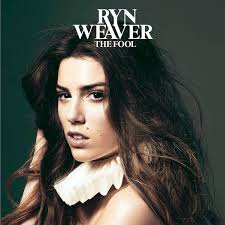 The Fool – Ryn Weaver
Up and coming Ryn Weaver has only been professionally in the music industry for two years, but four days after posting her first single, OctaHate earned the number one spot on Billboard Emerging Artists Chart. This displays the mark of a true artist that captures attention. "Her sound can best be described as electronic folk music, because her lyrics and delivery are very folky, but songs like The Fool, which contains a 30 second electronic heavy outro, prove[s] that she's definitely not looking to be a folk singer," Sr. Cabel Smith said. Weaver's debut album released June 15th and is surely a new and exciting find to many looking for fresh music. As an avid fan of her music, Smith said, "Pierre, a song about a love affair with a french man who 'spoke in broken english', is definitely a highlight. Travelling Song, an acoustic song with an a Cappella outro, proves that she has a beautiful voice. It's a very sad song, detailing the loss of her grandfather." Although these songs are still relatively undiscovered, Weaver will surely perform at larger venues throughout the coming year.
TELEVISION
Review
A comedic mockumentary, Review follows professional "life-critic", Forrest MacNeil in his attempt to shed light on the quality of certain life experiences. Sr. Austin Book said, " He will do anything and everything for his show – even if he has to divorce his own wife for the sole purpose of reviewing the life experience. Andy Daly's performance of Forrest MacNeil is hilarious, yet hard to watch because of his inability to realize the consequences of his erratic behavior." With only 17 episodes released so far, the general public is still unaware of this collection of short-story experiences. The show is not rated as of now, but  follows the guideline of a TV-14 rating. One can view the show on sites like hulu.com, youtube.com, amazon.com, and comedycentral.com.
BOOK
Station Eleven by Emily St. John Mandel
Although the novel is well-known by many teachers, very few students know of this Michigan-based book. Released in 2014, Station Eleven features an apocalyptic setting in which the "Georgia Flu" has terminated a devastating portion of the Earth's human population. The book follows a group of actors and musicians enduring the life of their new world and flips between present day and post-apocalypse. Instructor Ann Kirkendall recommends this book as it is captivating and entertains the popular apocalypse scenario."However, unlike many other books, Mandel doesn't show us the inevitable descent into violence and chaos; instead her book vacillates between the night the flu begins and two decades later as the survivors struggle to maintain both their lives and their humanity," Kirkendall said. Producer Scott Steindorff is currently creating a film adaption of the novel. Surely a riveting read, students can find Station Eleven at Herrick District Library in the form of paper copy and eBook.