Texas Power Outage: A dire situation turned worse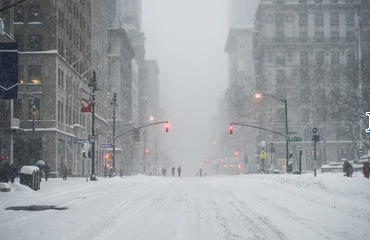 Britt Neal, a resident of Austin, Texas, found herself and her family in uncharted waters. Their house began to fill with arctic air. No power, no electricity, and only two small fireplaces to keep the bitter cold away. 
   Texas was already ravaged by the pandemic: hospitals overwhelmed with patients, schools struggling to keep students educated. A state already in pain. Then, the power went out. 
   A dire situation became catastrophic. A larger and older homeless population left with nowhere to go. Millions unable to work, unable to feed their families. Elderly left in the dark, huddled around a small heater. 
   In the middle of February, arctic air stretched down into Texas, causing a mild winter to become extreme. Texans were completely caught off guard. Freezing temperatures, ice, and snow caused the Texas electrical grid, ERCOT, to shut down. Wind turbines and water vapor in natural gas plants froze. Texas was left in the dark. 
   Neal said, "All daily activities were 100% shut down. Without power we were not able to work online, and, with the roads in the conditions they were, no cars could be out."
   "Both my husband and I own our own companies and lost over a week of revenues and time. Nothing was open except a few gas stations. Schools included, and even with the online learning there was no power, so kids could not even log on to do school work."
   Soon, Neal's family found themselves in unfamiliar territory. For three full days, they completely lost power. Two roaring fireplaces couldn't handle the freezing temperatures. Inside their homes, Neal's family could see their own breath. 
   With severe circumstances come severe damage. "On the first night of the freeze, we had a pipe in our kitchen burst, so we were without water for almost a week. We spent much of our time chopping wood to burn and trying to get our generator to work."
   "After a day and a half of working on the generator, it finally powered up enough to plug in a few items like our freezer in the garage, so we didn't lose all our frozen food. We did, however, lose most of the items in our refrigerators."
   Neal and her family weren't alone, "With our power back on, we were able to house other friends/families that were still without, so we had people sleeping all over the house."
   Slowly and slowly, Texas began to recover. Lights came back on and houses started to warm up again. However, Texas was far from recovering back to normal life. Texans had to boil their water. Long lines and empty shelves at grocery stores made it difficult to find supplies. 
   Within time, Grocery stores began to fill back up, clean water could be used, and a sense of normalcy returned. 
   Neal described her opinion, "The Texas government did a very poor job at preparing the state for this kind of emergency. They greatly failed the residents of Texas causing much pain, suffering, and even loss of life. They need to be held responsible and make drastic changes so nothing like this ever happens again."
   Most of the American electrical grids were built fifty to sixty years ago, but only meant to last fifty. An old and fragile electrical system coupled with a disastrous storm creates the perfect recipe for disaster. In 1989 and in 2011, a similar polar vortex caused widespread blackouts in Texas. This was a warning sign for Texas, or at least it should have been. 
   After both storms, federal commissions recommended that utilities be winterized. The problem, however, is that they made these standards voluntary. With no incentive to spend money to prevent unpredictable and infrequent storms, many power companies ignored them. 
   Winterization of natural gas plants and wind turbines can help power stay on, even during the most brutal storms. Fully functional wind turbines in Alberta, Candia, and even in Antarctica prove these modifications could prevent the next Texas blackout. 
   Michigan serves as an example of what can be done to prevent these blackouts. State and federal governments can work together to enforce these winterization standards and even provide funding for them. 
   The Holland Energy Park, a natural gas facility, enforces these standards, "Being located in Michigan, our facilities are built for the climate. We properly maintain our system." Proper freeze protection of electrical systems and modern heat trace cables can help facilities stay open during the winter months. 
   A representative of the Holland Energy Park said, "Holland BPW has redundancies in place to ensure safety and reliability throughout our system. In addition to producing our own power at Holland Energy Park, we are able to buy additional electricity from the power market. The Holland BPW maintains a diverse portfolio of generation sources to keep electricity reliable, affordable and sustainable."
   Elderly stuck in their own homes. Families without power and struggling to provide. A bad situation turned worse. Blackouts turning cities and spirits dark. Governments, both state and federal, could have prevented the massive blackouts in Texas. They could have enforced winterization standards and paid for them. They could have taken action, but neglected to do so. 
   A diversified portfolio of energy resources alongside proper heating of facilities can prevent blackouts, like those in Texas, from ever happening again.