Making fashion statements at WO
With such a diverse range of cultures, personalities, and interests at West Ottawa, it's no surprise that some students are expressing their individuality through clothes.
  Wearing fresh patterns, contrasting textures, and eye-catching shoes, these students stand out in the crowd of hoodies and leggings that typically fill the hallways.
Elizabeth Jimenez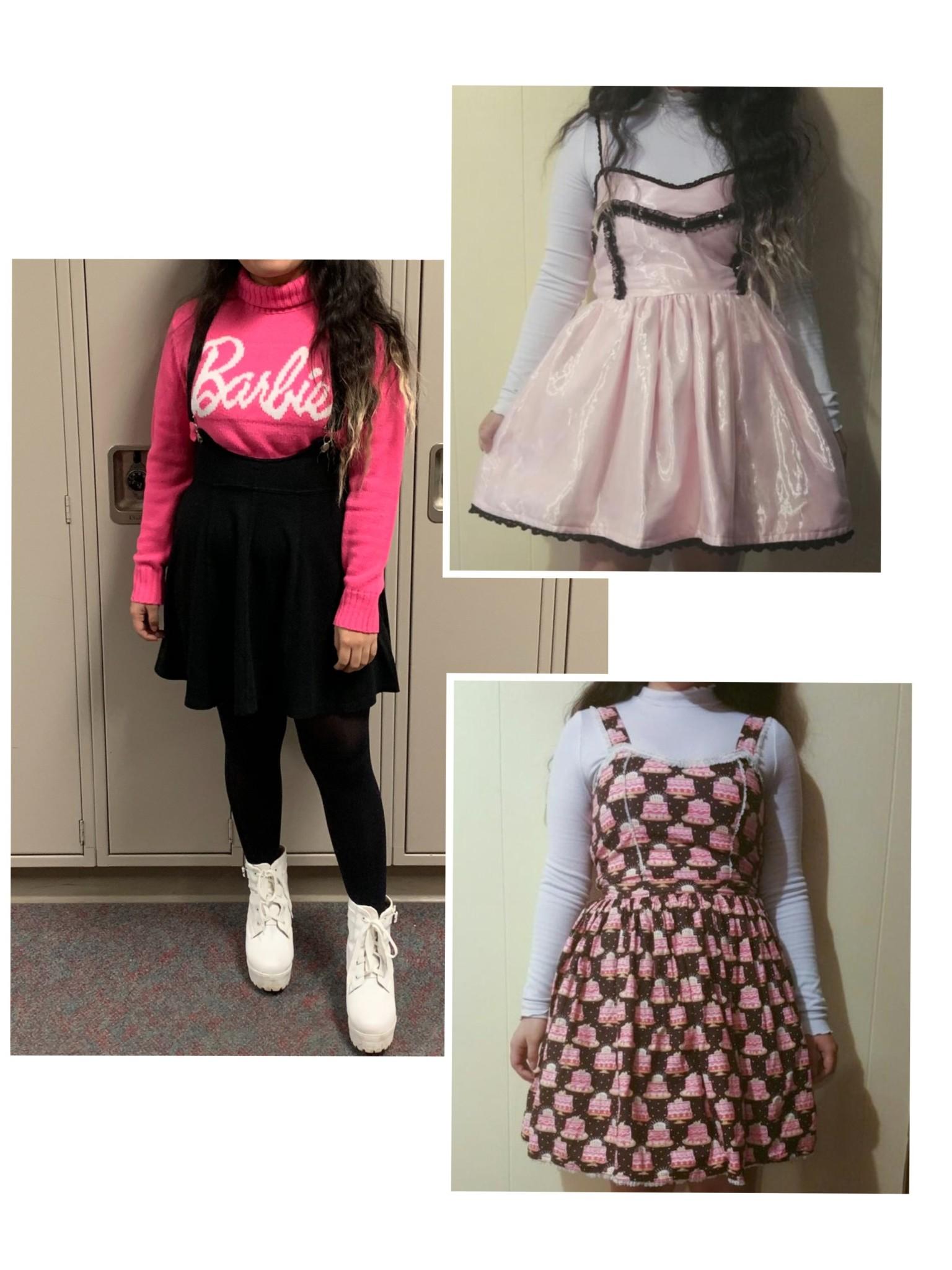 Elizabeth Jimenez describes her style as a mixture of things, "heavily inspired by Japanese street fashion, vintage, and rococo elements." What makes her style unique is that "there's a mixture of different styles that fit into one aesthetic." She makes an effort to try out new pieces and incorporate "a little bit of everything" into her outfits. Jimenez finds inspiration in Larme, a Japanese fashion magazine, and by looking at outfits on Instagram. She finds many of her clothes online "from Bonne Chance Collections, Depop, or Forever 21."
   She first became interested in fashion watching the Bratz movies as a child. Jimenez then started making Loom bracelets and jewelry in the fifth grade. Soon after, Jimenez was making her own clothing. She has made two dresses: "One is a two piece with a sweetheart neckline and skirt. The other one is pink with organza and spikes."
   Jimenez's favorite part of getting dressed is looking in the mirror and feeling confident, "It's a good way to feel ready for the day." She notes that "Style is important to me because it makes me feel confident in everything I do, and it's a way for people to perceive what I'm all about and that I'm a friendly person." Jimenez's bubbly personality comes through in her girly and inventive style.
Lily Harman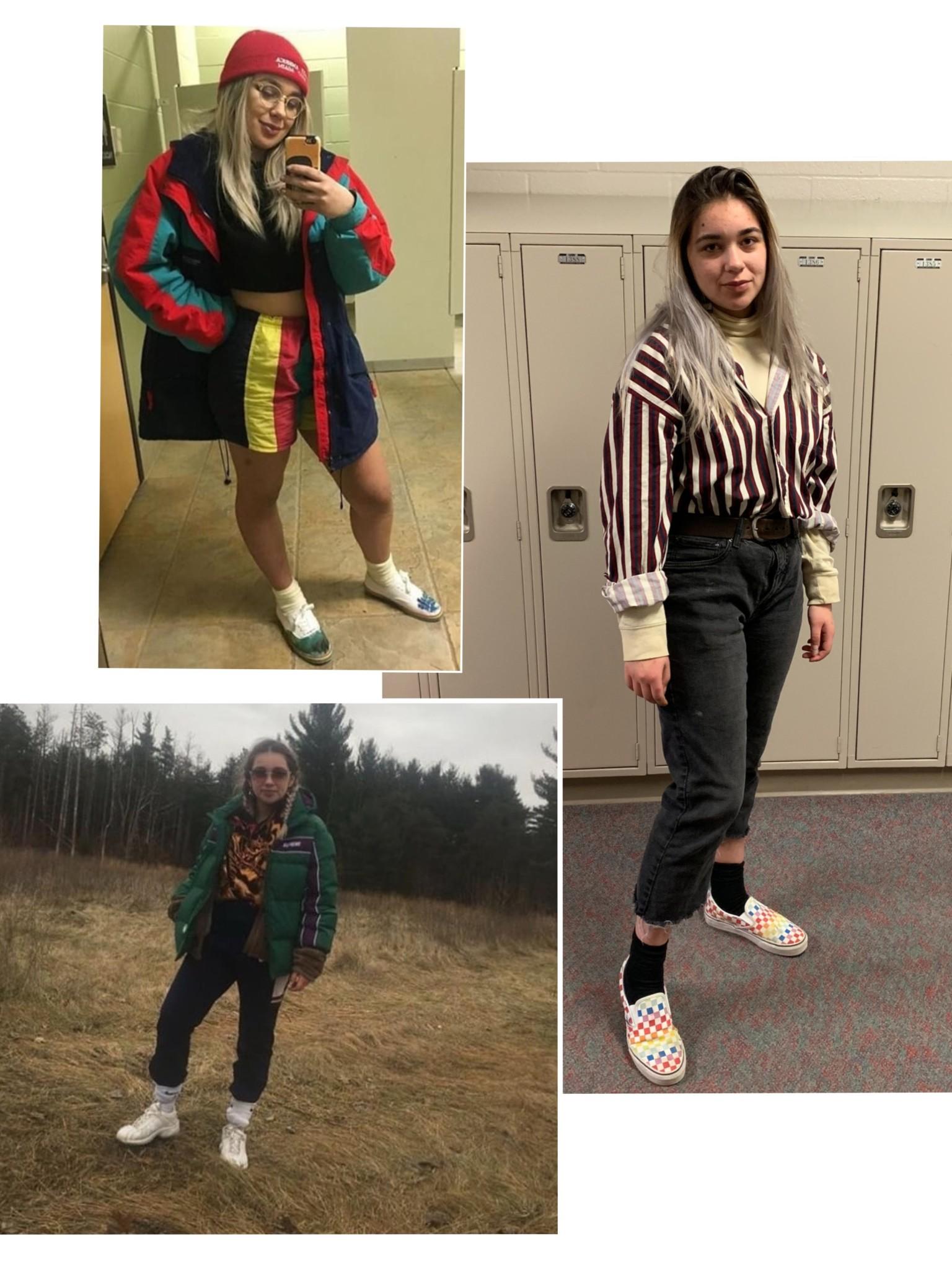 Lily Harman incorporates a variety of styles into her wardrobe. "I dress how I feel, and I don't stick to one genre of clothes. I'll dress goth one day or like a hippie the next," she explains. Harman's fashion choices are mainly influenced by Instagram, Pinterest, street wear, and her friends in Chicago.
   Being a creative person, Harman uses fashion to "stick out and express herself." She explains how "Style is an art form and if you can dress well, people know who you are instead of just being basic." She likes that someone can look at her clothes and say, "Wow that's a unique person."
    Harman has made a number of her own clothes: "I sew a lot," she says, "I've made hippie pants with bell bottoms and really fluorescent designs. I've also made some jackets and shirts." When Harman's not making her own clothes, she is shopping at thrift stores or StockX. One purchase she's proud of is her Yeezys which she got for $154 instead of the original $800. With Harman's ever changing style, she definitely stands out in the crowd.
Marcella Frissora
Marcella Frissora tends to wear bright and soft colors with accessories that make her outfits stand out. She puts effort into putting together unique combinations and making her outfits look different every day. Frissora spends a lot of time picking out each individual piece of her ensemble. "I like seeing the entire outfit come together with hair, makeup, clothes and accessories," she explains, "The outfit can look so different with new aspects I add to it."
   Frissora takes inspiration from "Japanese and Korean street fashion," and tries to incorporate her own interests into her style. Primarily, she finds her inspiration from Pinterest, Instagram, and magazines. Frissora puts a lot of thought into the clothes she buys. "I'm very indecisive so I spend a lot of time making sure that it's what I absolutely want… I don't buy clothes to buy clothes, I only buy it if I'm in love with them." She has carefully curated her closet with fashion from Francesca's, Target, Gap, Old Navy, and H&M.
   To Frissora, style is a "way to express yourself and show how unique you can be." She finds it really interesting that "you can take aspects you like from other people and create it to be your own." Frissora has individualized her style, putting together outfits not commonly seen around West Ottawa.