The Young Americans Workshop 2017
March 16-18, the Young Americans came to West Ottawa and created unforgettable memories that participants of the workshop will take with them. If you didn't get to see the show, here's a glimpse of the three-day Young Americans Workshop and show.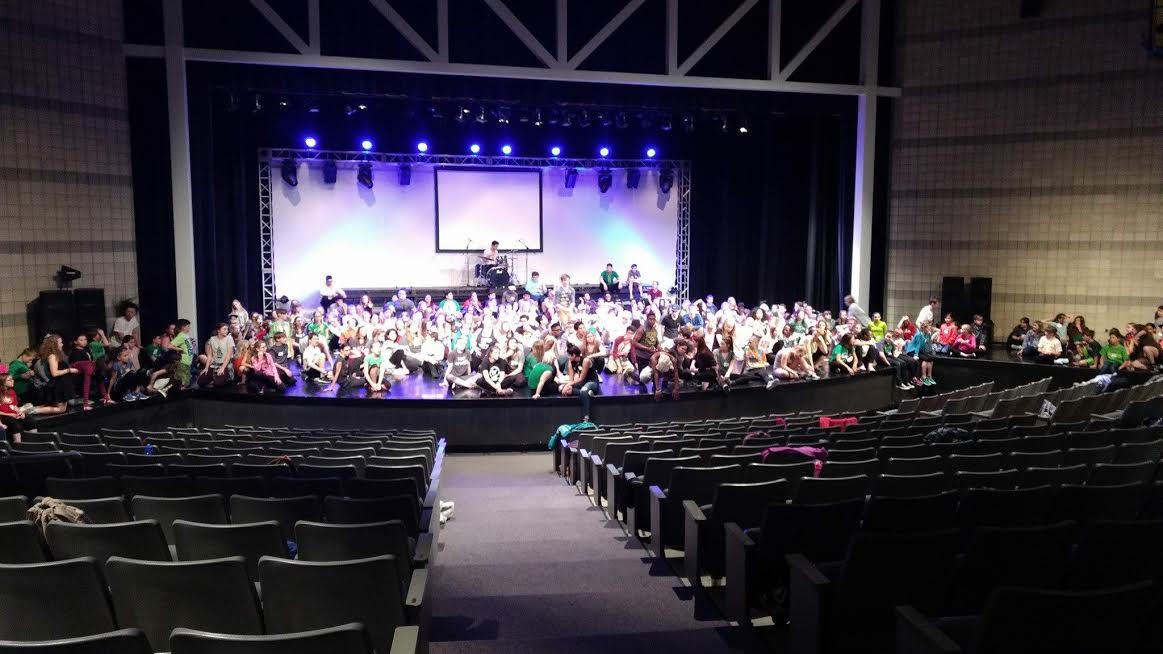 Warm up before a whole day of learning and rehearsing a show.  Photo by Pamela Pierson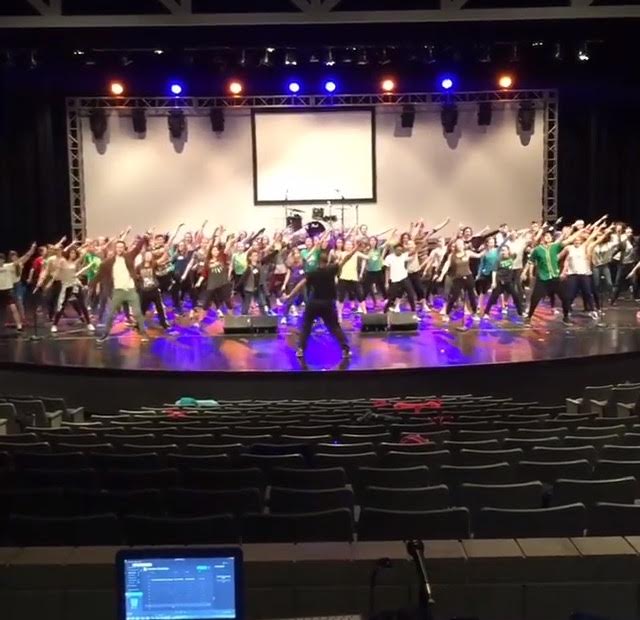 The middle school group rehearsing their opener.  Photo by Erin Stier.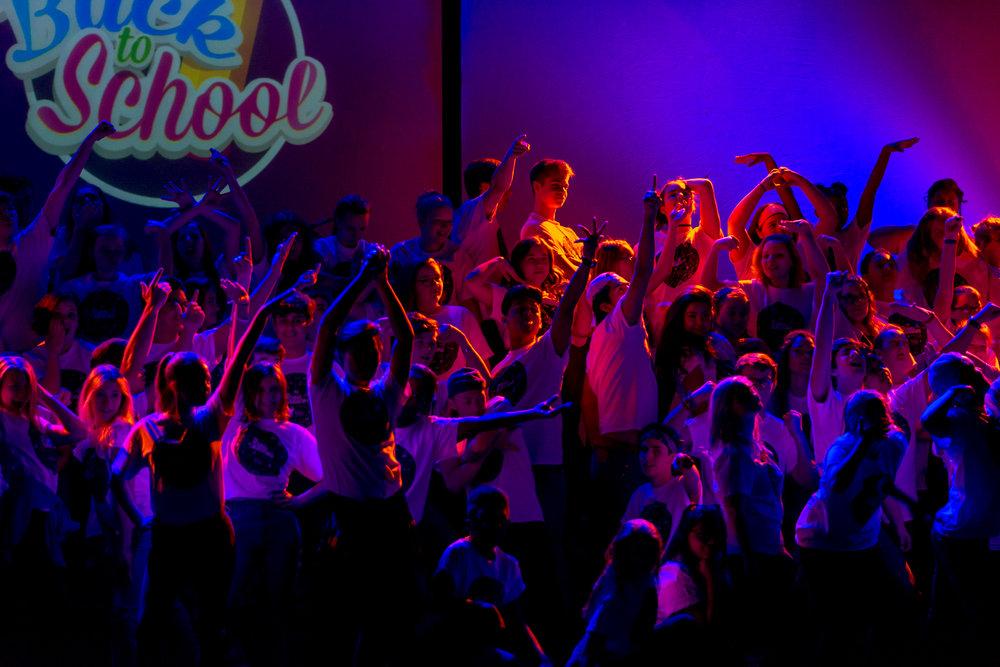 The high school group's start of their opener. Photo by Devon Litteral
The high school group striking a pose in their opener. Photo by Devon Litteral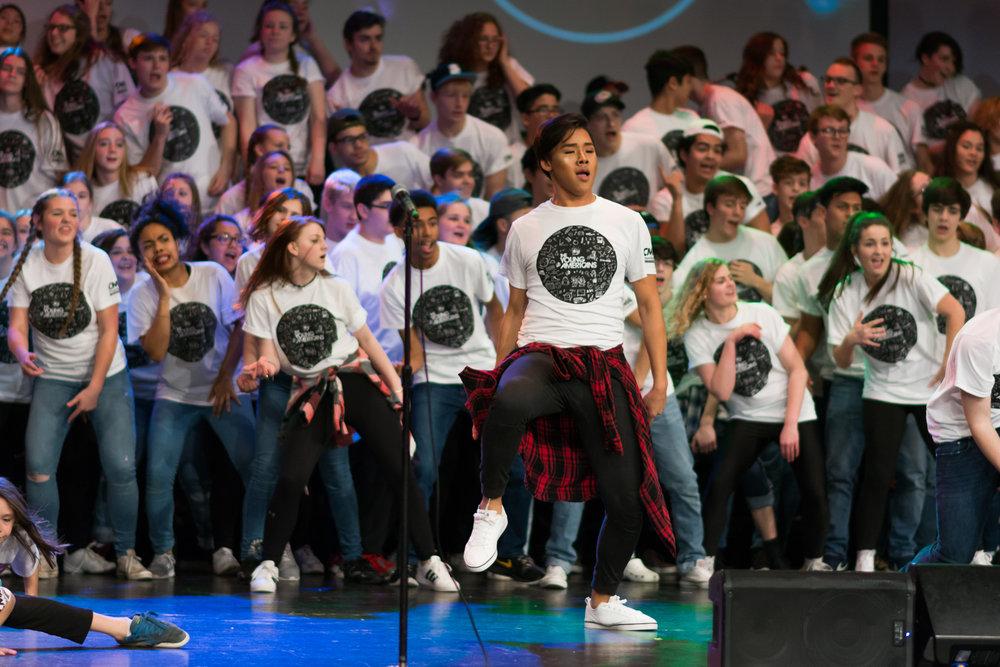 Soph. Benny Rathana's solo in the dance circle. Photo by Devon Litteral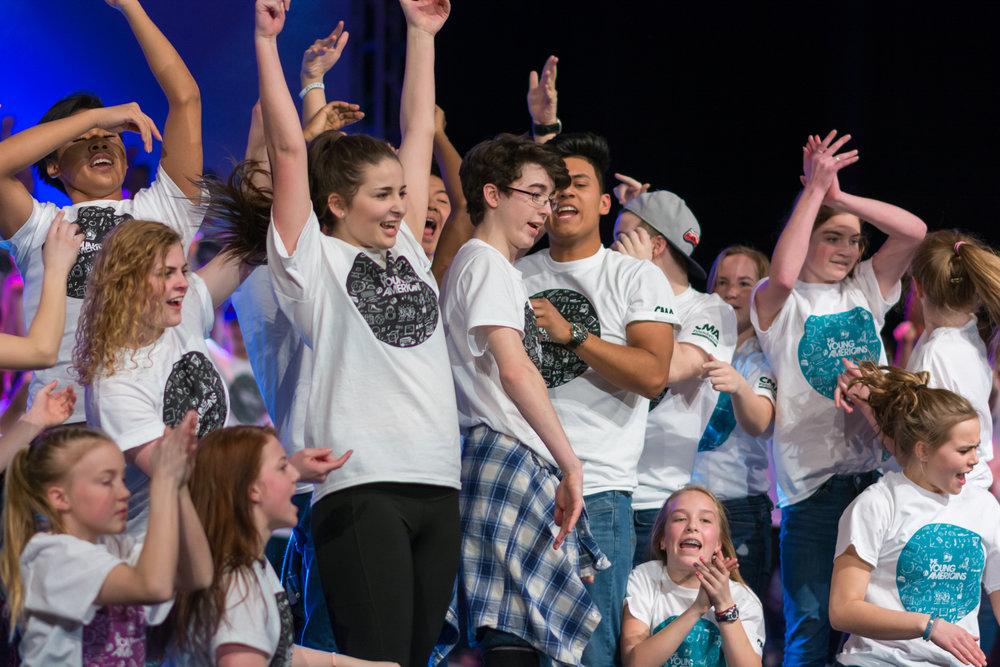 All the dance circle soloists ending the opener. Photo by Devon Litteral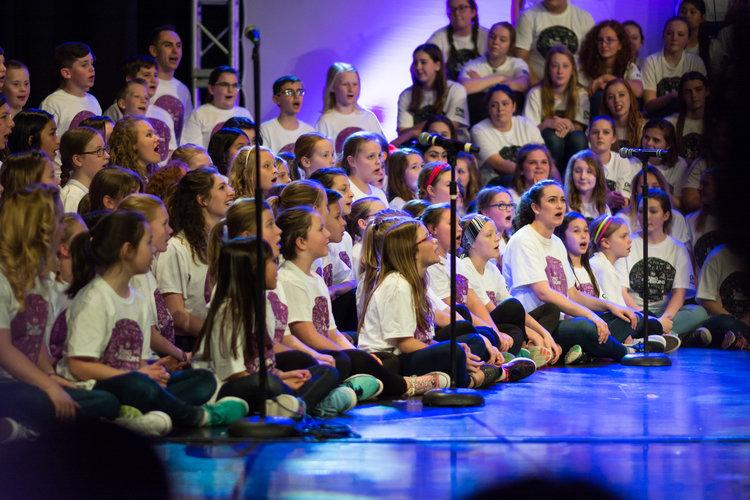 The elementary group singing their choral piece in Japanese. Photo by Devon Litteral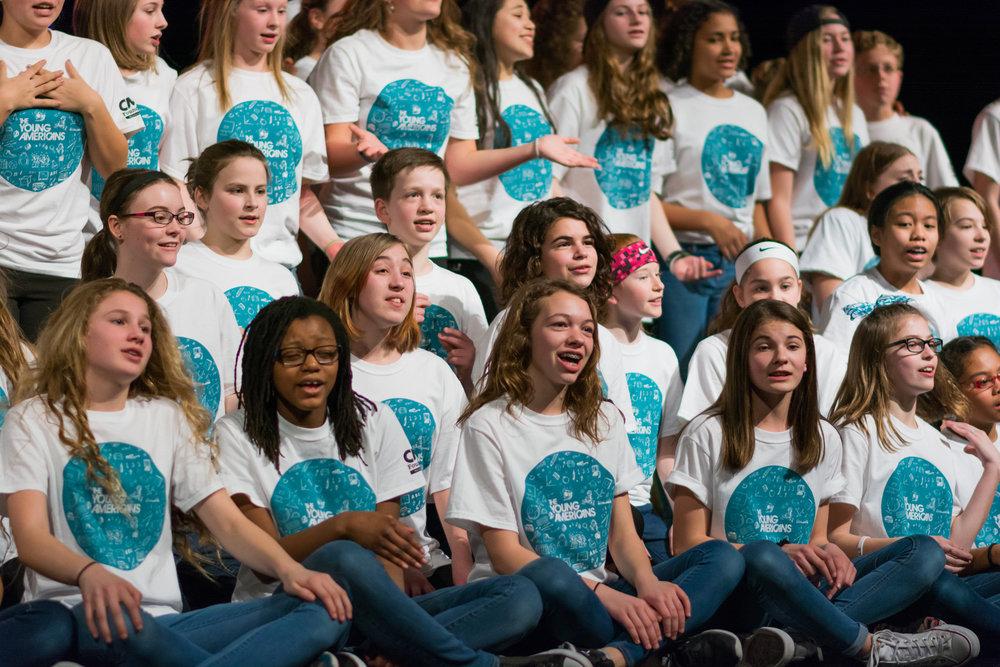 The middle school group singing their song of the Sunshine Medley. Photo by Devon Litteral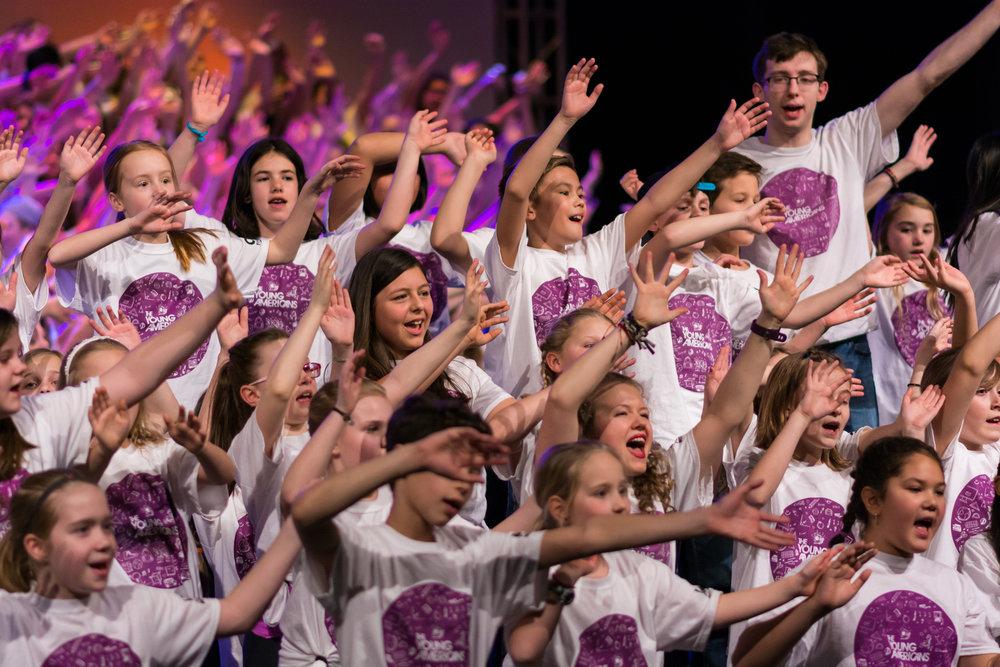 The elementary group swaying their hands during the Sunshine Medley. Photo by Devon Litteral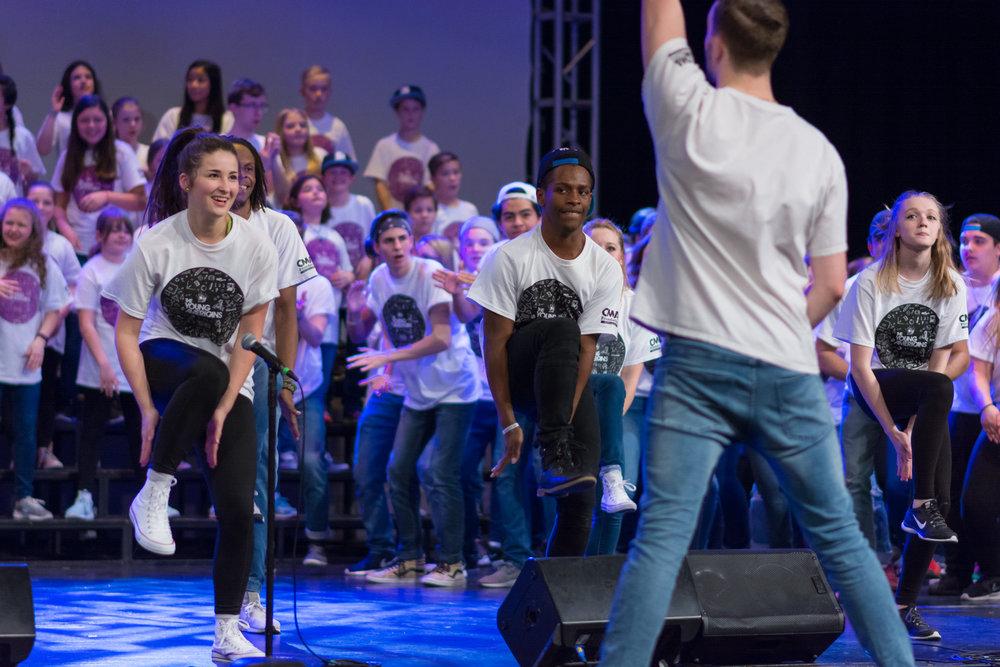 Soph. Hannah Beath, Sr. Marcus Whitley, and Frosh. Jenna Galien doing the Beyonce-inspired stomp dance. Photo by Devon Litteral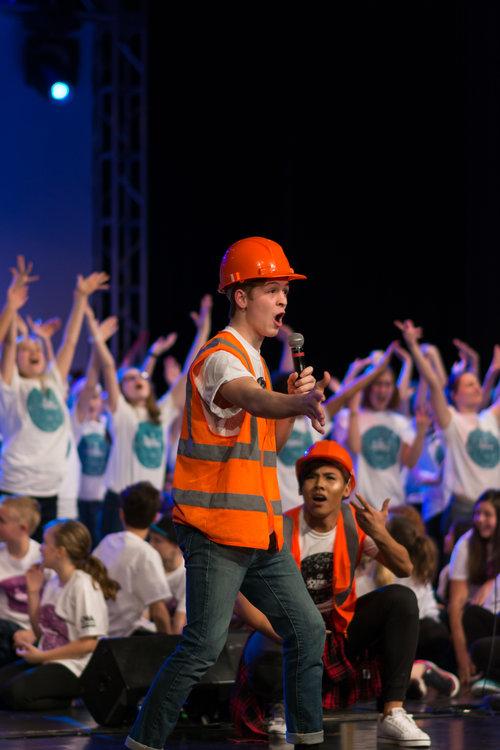 Sr. Addam Jongekryg singing "Everything is Awesome" for the Character Medley. Photo by Devon Litteral
Where else are you going to find Elsa, Snow White, Simba, and Shrek together? Photo by Devon Litteral
What's a Character Medley without a minion and the penguins from Madagascar? Photo by Erin Stier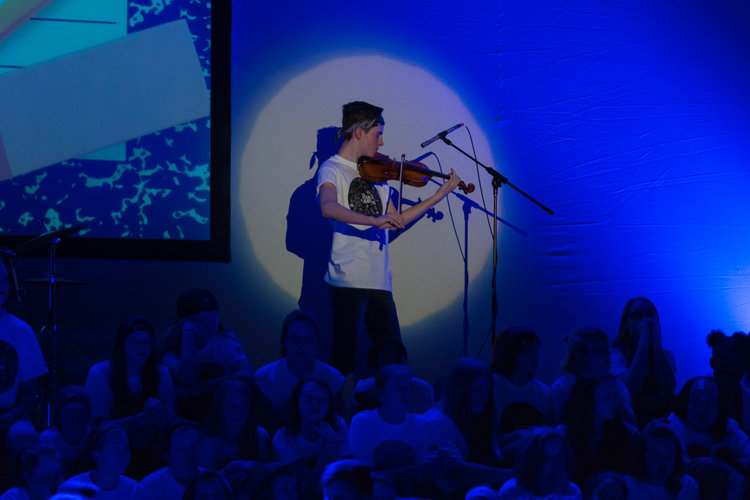 Sr. Mitch Frauenheim playing his violin during a storytelling moment. Photo by Devon Litteral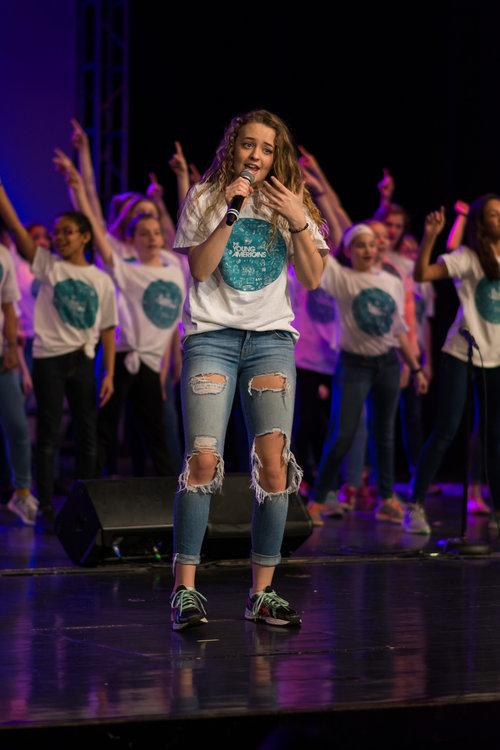 Soph. Mikaela Weed singing "You Can't Stop the Beat" from Hairspray, while the middle school group dances. Photo by Devon Litteral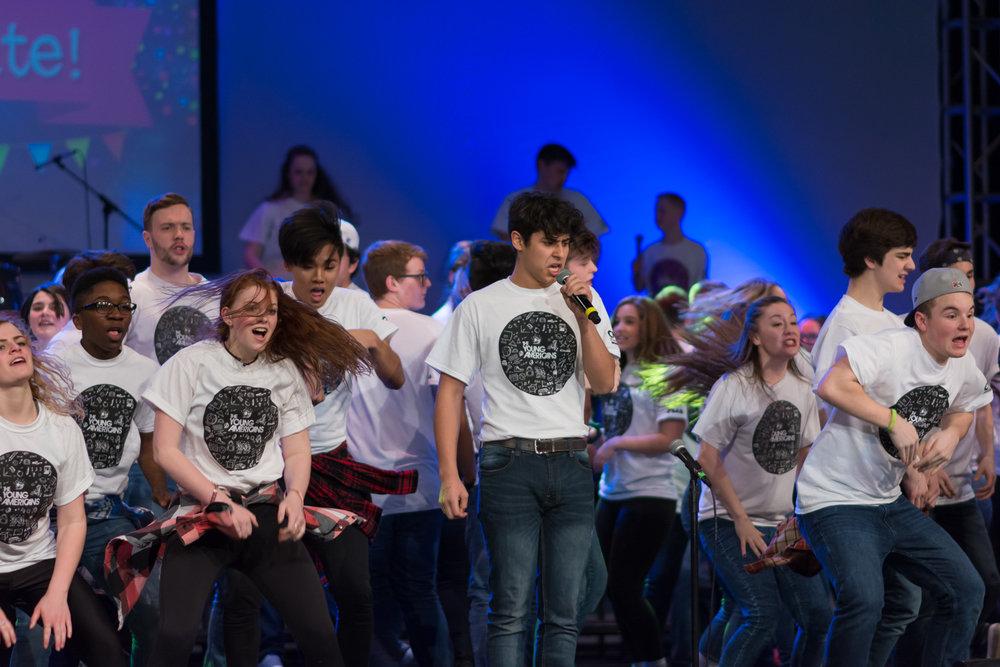 Soph. Zyon Del Valle singing and the high school group dancing to Footloose. Photo by Devon Litteral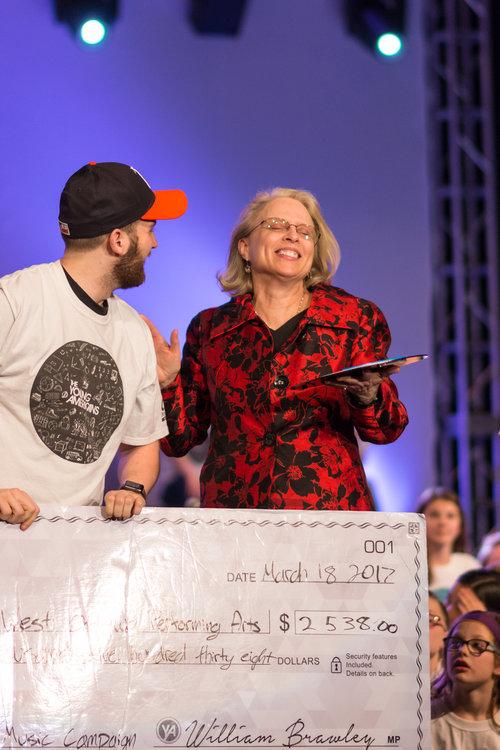 Instructor Pamela Pierson receiving the check of how much money the workshop raised for West Ottawa's music program. Photo by Devon Litteral