Positive Beginnings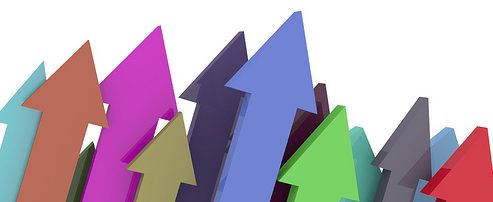 "Positive Beginnings was a chance for me to have a mentor to give me the direction I needed freshman year. During my first year of high school, I entered with a middle school mentality. I put relationships, friends, and negative things before school," Sr. Jared Wiseman said. "Having a mentor (alumni Jared McNitt) helped me realize I need to change my attitude toward school. I am thankful for Jared's lessons. Because of his guidance I managed to snap out of my negative trends and habits and am now going to Western Michigan University for a premedical major," Wiseman said.
  Wiseman credits his mentorship experience for setting his path to success and is glad he got the opportunity to have such a good role model. Before the advice he received from his mentor, Wiseman may not have even considered college as an option. Consequently, if he continued down his destructive path, that goal could have become out of reach within his first few years of high school. Students transitioning into high school are often unaware of the level of maturity and focus they will need to stay on track the next four years. Falling behind in school can be an extremely stressful situation that is easy to get into, but difficult to navigate out of.
Introduced eight years ago, "The Positive Beginnings program provides guidance to struggling students and gives them the help they need to be motivated and successful," Assistant Principal Don Clavette said. The mentorship program pairs students in need of assistance with upperclassmen that could help them progress in the subject(s) they have trouble in. Originally, adults were the mentors for these students, but the help needed greatly outweighed the help available. Clavette decided to reach out to upperclassmen by contacting instructors Paul McNitt and Brian Taylor, advisors for PALs and National Honors Society. Students in PALs and NHS are able to bond with the students in Positive Beginnings on a closer level and build lasting relationships. Additionally, other interested juniors and seniors who prove good leadership skills can offer to mentor students. For the most comfortable and convenient mentorship possible, Clavette pairs students of the same gender and same seminar building. Mentees are usually able to meet up with their mentors twice a month, or as regularly as needed. This year, Positive Beginnings is helping more kids than ever, with over 80 active mentorships in place.
After a few years, Positive Beginnings broadened to incorporate English as a Second Language (ESL) students who may also benefit from further peer assistance. In Instructor Cari Hough's seminar on Tuesdays, a few of these ESL students get time to do homework and catch up on assignments. With the help of their mentors, they are able to understand their classwork better and learn important skills, such as perseverance and determination. After receiving help, these students feel more confident and capable of completing their classwork. Primarily English speaking students who are either fluent in or have proficient experience with the Spanish language are able to help out most Tuesdays by pairing up with a student and working through his/her challenges. "For most of these students, the most difficult thing about school is the language barrier. They struggle in subjects such as chemistry simply because of their limited English," Sr. Nabil Gutierrez said. "As a mentor, translating their notes and their homework for them is the most important part of mentoring them. I enjoy helping them because I used to be an ESL student in elementary school," Gutierrez said. Although this subsection of the program is fairly new, it already has the potential to strongly influence ESL kids in the future.
Whether to guide a troubled student in the right direction, bridge a language gap, or simply provide extra help, the mentors of the Positive Beginnings program are able to mold underclassmen into college, career, and life ready individuals. Thanks to the dedication and caring attitude of these mentors, more students are starting high school off on the right foot. "Positive Beginnings teaches students that it's ok to be different. When we are able to take our adversity and use it to strengthen us is when we truly thrive," Sr. Alexis VanAelst said. Every single student has the aptitude for success, some just need a little encouragement to recognize their potential. "Having a mentor helped me realize that, even though you may have had a rough start, it's still possible to have a positive beginning," said Wiseman.