Best movie games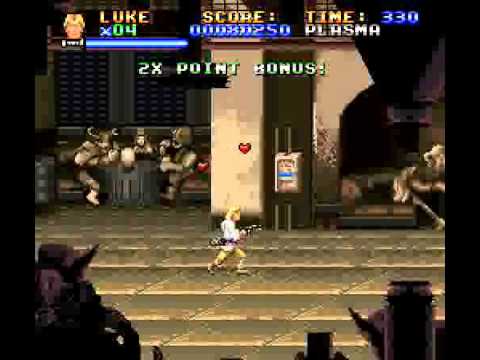 Most gamers have more than likely bought a game based on a movie; they start to play the game, but then find out it is one of the worst games they ever played. Sometimes these games may just be a cash grab to trap fans, but what are the movie licensed games that are truly worth playing due to them being masterpieces? Here are the top four.
The

Harry Potter

games 1-8 are very well done. They let the player go in the shoes of your favorite wizard, and sometimes gamers would get the chance of playing as other favorite characters such as Ron, Hermione, and many others. The main reason this is such a great game series is the expansive Hogwarts one gets the chance to explore. You get to see locations that were not even seen in the movie, while you will also get to see your favorite locations. Some secrets are probably still hidden to players, even those who have been playing them for years, they still might need to check one of those bookcases. The first three games are a lot like

Zelda

games, which may be appealing to some, and the fifth and sixth games are based on the exploration of an actual size Hogwarts. The final two games are a third person shooter because the final story is a wizard war.

Super Star Wars, Super Empire Strikes Back and Super Return of the Jedi

are very addicting. Even though these three games are an old SNES title, they are a great example of a good movie licensed game. They adapt the stories extremely well, while also adding some things that make it feel like a game. You get to feel like Han Solo shooting first; be Luke Skywalker becoming a Jedi. Then finally face off with the Emperor. Players can play as Luke, Han and Chewie in

Super Star Wars and Super Empire Strikes Back,

while

Super Return of the Jedi

features Leia and Wicket the Ewok. Even if  someone is not a classic game player, it would be recommended that a game tries these classic

Star Wars

games.

The

Lord of the Rings Twin Towers/ Return of the King

video games are both good adaptations of the film. Fans get to go through key moments and fight massive groups of enemies. It really makes one feel as if one is trying to save Middle Earth from Sauron and his army of orcs. Players get to play as the characters Aragorn, Gimli, and Legolas in

Two Towers

, but finally get to play as all the main characters in

Return of the King

; these characters include Frodo, Sam, Pippin, Merry, and Gandalf.

The Two Towers

also included the

Fellowship of the Ring

due to the first film not featuring a game.

Spider-Man 2

the game was one of the games that re-broke the ice on movie licensed video games; It was one of the first open world games to feature a full Manhattan island that can be web-swung through. The physics of Spider Man's web swinging is very fun and realistic. The game was also not just a total copy and paste of the plot of the movie. They added some events to the game that would let the player experience fun adventures that did not happen in the movie such as the introduction of Rhino.
These games truly show gamer's that a movie game can actually be good. It all just depends on how the developer makes it. They need to make it so it works and that it's fun with being addictive. A good game will make you want to come back to it at some point.