Celebrities met by people at WO
Frosh. Abbey Veldhof – Barack Obama
"I met president Barack Obama in the Gerald R. Ford Airport in Grand Rapids, and it was in 2009. My mom was the one who took this picture. I can't quite remember everything exactly because I was pretty young, but it was a good moment."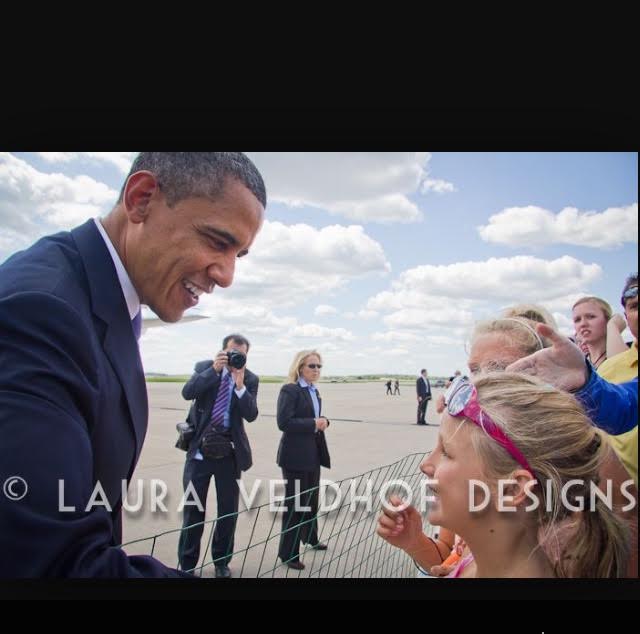 Jr. Jojo Racelis – Ross Lynch
"I met him a few years ago. I lived in Redondo Beach, California for about a year.  I met him at a beach in Malibu on Mother's Day. I was eating dinner at a restaurant on the beach at a table next to Brooke Burke, a host of Dancing with the Stars, when her kids came in and said, "Oh my gosh mom! Austin Moon is outside!" So, of course, I had to go see for myself. He was with his whole family, which included his siblings from R5, and they were playing Frisbee, and he was playing guitar. We walked up to him, even though we felt bad for interrupting, and asked him for a picture, and he said yes. That was the extent of our conversation, but it was still a really cool experience.
Sr. Lauren Valentine- Cody Simpson and Big Time Rush
"In middle school, I was really into Big Time Rush, and they were having a concert in Detroit, so my friend Annie and I wanted to get tickets to go. We decided to get meet and greet tickets, so we were able to go backstage and meet them and also get a picture.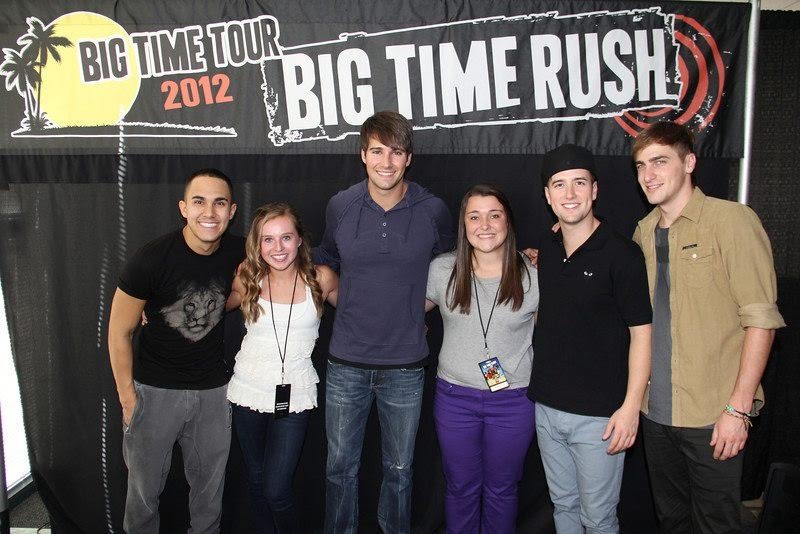 Also, summer after 8th grade, my friend and I had tickets to see Justin Bieber in Detroit. When we got there, we checked into our hotel and just started walking around, and we noticed there was like this room with like a ton of girls our age, and people outside selling merchandise with Cody Simpson on it. We asked around, and we found out he was doing a meet and greet and a private concert thing there but we didn't have tickets so we kinda just chilled outside. Then, when Cody Simpson got there, his dad came up to us and invited us into the concert thing and told us we could take a pic too!"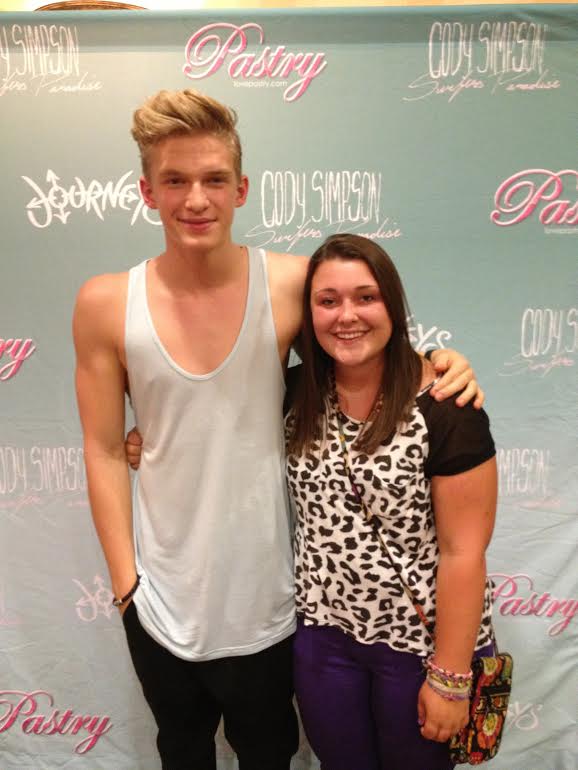 Sr. Emily Viravouth- Demi Lovato and Justin Bieber
"I saw Justin Bieber in the summer of 2013 in Detroit. I actually won meet and greet tickets from a radio contest. To win, they did a daily tenth caller contest. If you were the tenth caller that day, your name would go on a slip, and at the end of the week, they would choose a slip out of a hat, and my name was chosen.
The last one is about Demi Lovato and Fifth Harmony. I saw them in Grand Rapids in the summer of 2014. And, I actually won tickets again from a radio contest. But, the contest was more simple than the Justin one, I just had to be the tenth caller, and I automatically won."