4 Days of Fun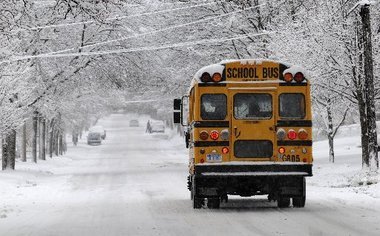 From Friday, February 19 to Monday, February 22, students will not attend school as West Ottawa will be having a Mid-Winter Recess, essentially a four-day weekend. Many families and students in the district are taking this opportunity to do something enjoyable that they wouldn't likely do on a regular weekend.
  Some WO students are taking advantage of the cold winter snow. Soph. Anna Saewert says that she plans on spending her weekend at Boyne Mountain Ski Resort in Charlevoix, Michigan with her family. "Our family has always enjoyed skiing for as long as I can remember, I think I've been skiing since when I could walk, basically. I'm really glad we have this break from school so that I can enjoy time with my family doing something that we all love," Saewert said. Along with the Saewerts, there are many other excited families taking the time to head up north or out west for skiing, snowboarding, etc.
  On the other hand, a number of people are taking the opposite route and escaping the chilly weather for a couple days. Frosh. Marcus Saengdara is heading down south to Orlando, Florida with his family over the weekend. "We felt that our family was really in need of a vacation, so this Mid-Winter Break gave us time to do that. I've been there before so I was excited to visit again because I really like it there," Saengdara said. There are multiple West Ottawa families that had the same idea and are journeying to places with more pleasant weather than Holland. "I think I'm most excited to visit Universal Studios, downtown Disney World, and to eat some really good food," says Saengdara.
  Furthermore, some students will be celebrating special days over the weekend. Frosh. Chloe Karp will be turning 15 on Monday, February 22. "I don't have any big plans for my birthday, but I'm really glad that I'll get the day off from school. This way, I can just relax and maybe hang out with some friends. We might also go out for dinner that night," Karp said.
  Surely, not everyone will have the opportunity to ski up north or enjoy the Florida heat over the long weekend. However, students can definitely turn off Netflix, shut down their phones, and enjoy this time off from school by going outside, hanging out with friends, and spending quality time with family.