Senioritis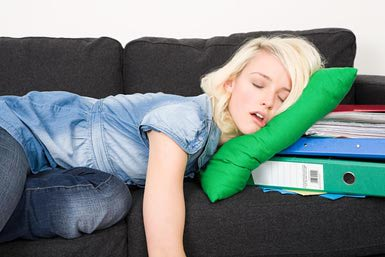 After twelve years of schooling, many students begin to suffer from a serious disease. This isn't just another disease – it's a disease that will potentially ruin many students' futures. Many lay awake late at night watching Netflix, trying to find a cure. The first stages of senioritis is debating whether homework is worth finishing. Once homework gets ignored, the symptoms increasingly get worse. Cases may cause students to stare at a backpack full of homework debating whether to do it. Once the student makes the ultimate decision to ignore the homework… beware… the worst is to come.  
Seniors all over the school struggle with senioritis. Although senioritis is not a diagnosable illness and it does not cause physical symptoms like a fever or a cough, it still affects many seniors. Not only does senioritis attack seniors' focus, but it attacks the physical and emotional being of students as well. "Senioritis ruins my day; it makes me feel like the day won't end. It ruins my everything and makes me never want to go to school again," Sr. Sydney Moorman said. Unfortunately, the illness will continue to worsen, Moorman thinks. "After Christmas break and first semester exams, seniors will return with a severe case of senioritis." Moorman said. According to Moorman, the first signs of senioritis are depression, apathy, lack of motivation, fatigue, and stress. As of now, students who are anxiously searching for answers have not yet found a cure for the illness that slowly ruins the lives of WO seniors each year.
Anxiously awaiting a cure, teachers begin diagnosing each student, giving each a dose of "suck it up, it's life". "Throughout the year, students, especially seniors, think they have it bad," an anonymous WO Instructor said. "It's funny that students think it's hard to come to school for twelve years; yet, some teachers have been in school for well over twenty years, dealing with students who complain all the time."
Seniors think their lives are awful as they struggle to get to graduation. As they stumble and fall, teachers attempt to pick them up and guide them to graduation. Seniors can do it. Despite the cruel, life-ruining disease of senioritis, seniors will persevere and find a cure. Seniors may be ready for graduation, but after graduation comes life. Unfortunately, many seniors have not figured out post high school plans. Senioritis is just one more thing for lost seniors to handle. Seniors may think senioritis ruins them, however each teacher has been through senior year, they can help and they know the cure.