You may think that the silly Mario Kart character you choose is a mindless decision–a meaningless choice. The selection you make is not meaningless; in fact, it precisely reveals your personality. Forget zodiac signs and personality tests. In the end, your character choice tells the world everything people need to know about you.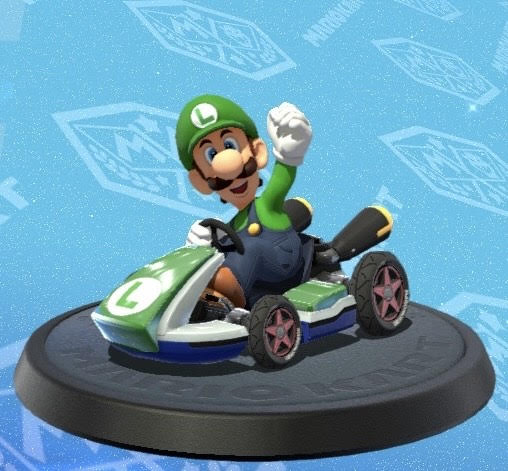 Mario, Luigi, Tanooki Mario, Gold Mario
   If you play as any of these guys, you're someone who values tradition. Those who stay true to origin resist change. Going to college will be difficult for you, just as Mario would have trouble shaving his mustache. You care more about racing rather than your set up, and enjoy the destination over the journey. Choosing these basic characters shows players your humbleness, that is unless you're using Gold Mario. I am convinced that people only use him to show off their progress in the game. Users who play as Tanooki Mario like to live on the edge. You stay true to yourself despite the criticism from others. I like that.
Yoshi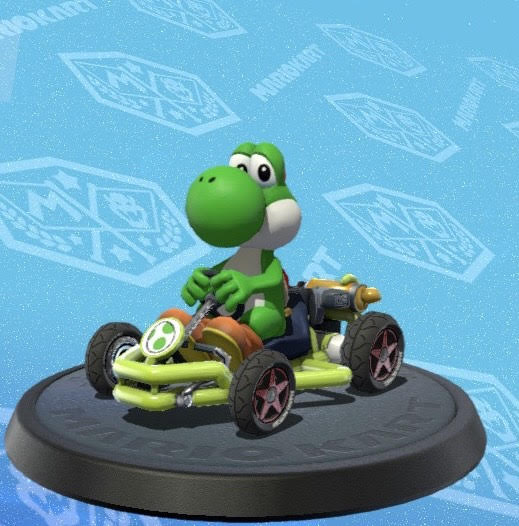 Players choose a cute green dinosaur, but will seek revenge quicker than boomerangs return. You're good at the game with lots of skill, but the minute you finish in second instead of first, World War three begins. This makes you a hypocrite, as you get upset when people hurt you, but you're quick to lose a friendship or two over a blue shell.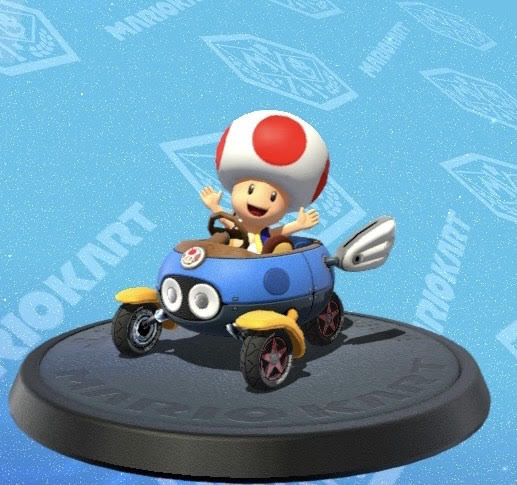 Toad
   You drink your coffee with oat milk and use a tote bag even if you only have two items. You spend your time at the bins and you're always fun to hang out with. You're typically loud, but your energy constantly bounces off of others. 
Peach, Cat Peach, Pink-Gold Peach, and Daisy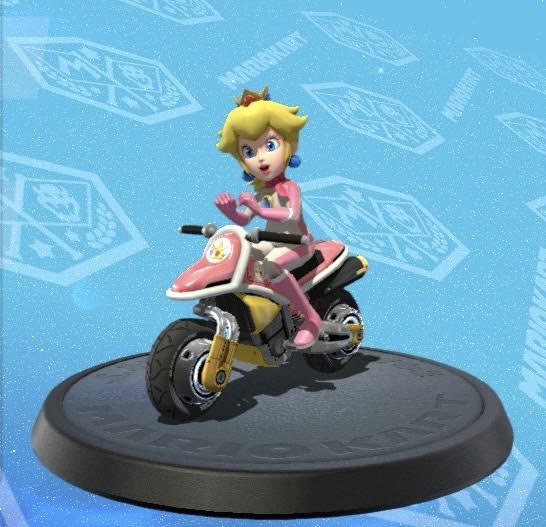 You're either a girl, or just really like girl characters. You have taste; you're a feminist at heart. "Womanizer" by Britney Spears and "Born This Way" by Lady Gaga are in your main playlist. You reek of pink and rainbows, and the phrases "slay queen" and "okay girl" make up a majority of your vocabulary, and that's okay. You've either been playing Mario Kart for a long time, or have just started.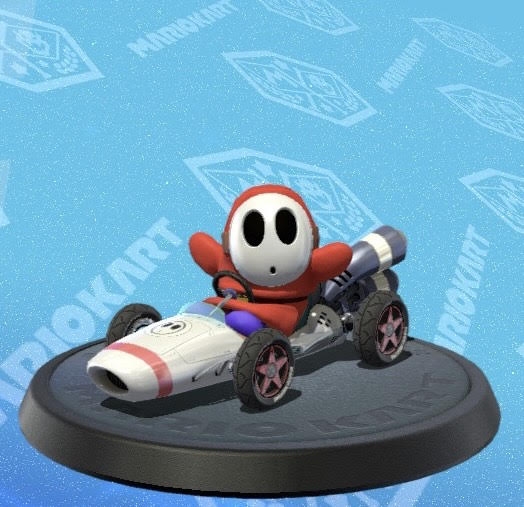 Shy Guy
   The best character. You're mysterious and kind of weird, but in a cool way (if that's possible). You're probably quiet and an introvert, a Shy Guy if you will. It takes awhile for people to look under the mask. Once people do though, you come out of your shell; you're a loud extrovert around the correct people.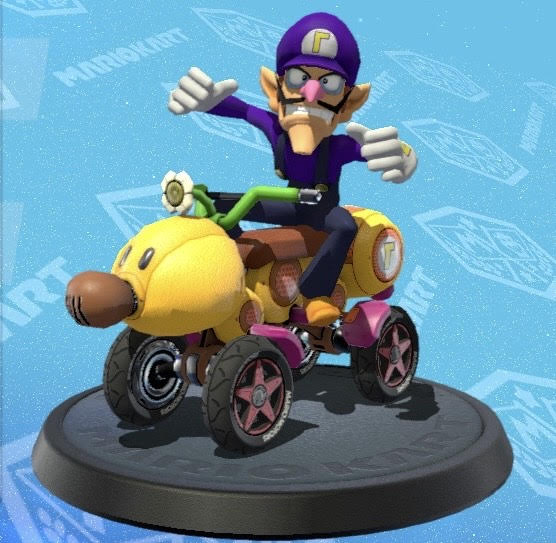 Waluigi and Rosalina
   Okay! We get it! You like these ones! You strive to be different and stand out from the crowd, but you'retruly like everyone else. You spend your time obsessing over your character, and might even have a Twitter or Reddit account dedicated to them. In terms of Mario Kart, your skills are mid. Instead of focusing on how to be like everyone else, maybe you should focus on your drifting and green shell aiming. 
Mii Character
You're weird, no one picks this character…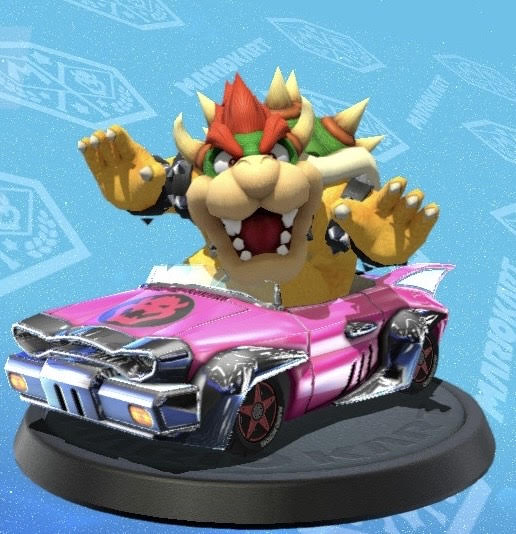 Bowser
   You think you're the best. You have a mindset that you're superior to others, better than them in certain aspects. Just as Bowser, you look down on others. You have a power-complex, but that's okay because these people typically have the greatest personality development. I wouldn't be surprised if you stand in the middle of the halls and expect everyone to go around you even when there is no room.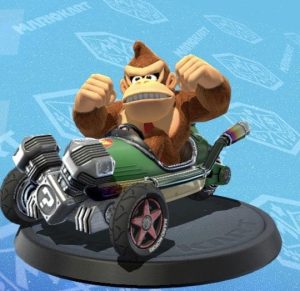 Donkey Kong (DK)
The round is guaranteed to be good with DK in the game. DK users are funny, and always lighten the mood. Your humor is typically satire and cringe, but the presentation makes the jokes hilarious. I wouldn't be surprised if you dab with DK when he performs a trick. You're lighthearted and don't take a lot of things seriously. This trait is both a blessing and a curse.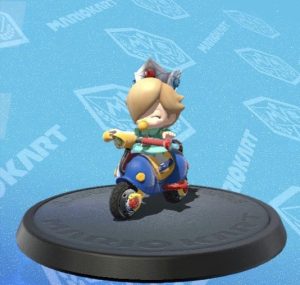 Baby Characters (Baby Mario, Luigi, Peach, Rosalina, and Daisy)
   Not to be rude, but if you choose a baby character you're annoying. You make everything about you, and probably blow out the candles on your siblings' birthdays. What's wrong with the regular characters? Is adult Peach not good enough for you? You're going the extra mile for nothing. To make things worse, the baby characters aren't even that cute. You have earned zero stars, I will never play Mario Kart with you.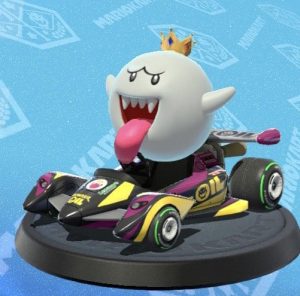 King Boo
   A powerful choice. The King is cool and so are you. You're fun to be around and your favorite holiday is probably Halloween. You either place in the top five, or the bottom five, there is no in between. King boo users are, for the most part, coherent. That is until they place 12th one too many times and have to reBOOt the system.
Characters in a different color (Pink Yoshi, Yellow Shy Guy, and more)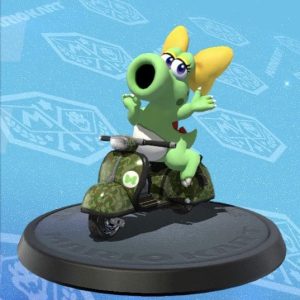 I don't know where to begin. You want nothing more than to stand out from the crowd. You're the person who wears a Winnie the Pooh onesie on a random Tuesday, and wears a wig and tutu for spirit week. There's nothing wrong with originality, but you just don't know when to stop.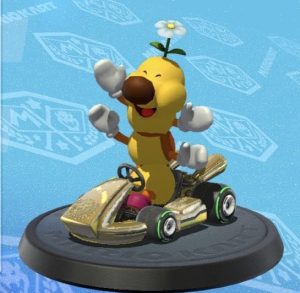 New DLC Characters (Birdo, Wiggler, Kamek, and Petey Piranha)
   Considering you've ditched your OG character for the new roster, you're a risk-taker. Two different people fall under this category. If you're still playing with one of these characters even after the booster packs have been out for so long, you don't care about other people's opinions and will always stand up for yourself and your friends. Consistency and normality is scary to you, you were born to step outside of the box. Although it hurts that you're putting the new characters on top, I have mad respect for you. It takes a lot of courage to leave behind your main, especially if they've been your go-to for so long. If you've only used the character once or twice though, and switch between them and your main character, roots and origin are important to you. You care about where you started and include that into your current persona.