Kristine Jernigan will be the principal of West Ottawa High School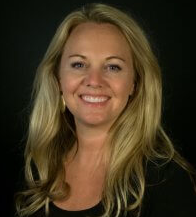 Sr. Isaiah Nguyen, Sr. Meagan Rockafellow, and Soph. Abraham Hernandez walked out of the large meeting room. 
   Once they reached the lobby they looked at each other, "So who do you think they will choose?" Nguyen said. Rockafellow shrugged, "It's going to be a difficult decision, that's for sure."
  After much deliberation, Kristine Jernigan was hired as the first female principal in the history of West Ottawa High School.
   Todd Tulgestke, Associate Superintendent of Instructional Services said, "This decision was extremely difficult. Probably one of the more closely contested interviews that I have ever been a part of. We were very fortunate to have had two highly qualified finalists." 
   While the final decision was made by central office administrators, the interview committee provided important input.   
   Four students were invited to join the committee for the second round: Sr. Isaiah Nguyen, Sr. Meagan Rockafellow, Jr. Mariah Stewart, and Soph. Abraham Hernandez.
   Hernandez was shocked when he was invited. 
   "To be completely honest, I didn't think they would've chosen me because this is my first year at WO, but when she (Audra Bolhuis) asked me about interviewing I was just filled with happiness because I was actually being seen as a single person rather than a group," Hernandez said.
   Each student submitted a question prior to the interview and had the opportunity to present the question to the candidates. After each interview, the committee, including the students, discussed their thoughts.
   Nguyen saw the interview as a great learning experience. "Once it was over, I had learned quite a bit about being an interviewer. I never really had the chance before to do this as I have always been the interviewee, so I thoroughly enjoyed being a part of the committee," Nguyen said.
  Tulgestke enjoyed working with the students on the committee. 
   "I was very pleased to have four students on the panel and was extremely impressed with their level of engagement, their thoughtful questions, and their honest feedback on each candidate," Tulgestke said. 
   A week after the second round of interviews, Superintendent Tim Bearden sent an announcement to all West Ottawa Staff: Jernigan was hired. 
   In the announcement, Bearden said, 'Kristy Jernigan is a self-described 'Panther for Life'."
  Jernigan is a West Ottawa graduate and has a long history as part of the West Ottawa community spanning from her current position as principal at Lakeshore Elementary to assistant principal at the high school to high school math teacher.
   Jens Milobinski, Associate Superintendent of Human Resources, said that Jernigan's ability to make and build relationships with staff and students along with her amazing work ethic made her a good fit for the position. 
    Jernigan explained that she was humbled and honored to be given this opportunity. "My head was spinning a little, to be truthful," Jernigan said.
   Despite her initial shock, Jernigan is excited to pick up where she left off at the high school.
   "I miss prom, senior survivor, and homecoming week!  I miss walking the halls, chatting with kids, going to basketball games, and attending graduation.  I miss the student body and how funny teenagers are. I'm excited to come home," Jernigan said. 
   Overall, Jernigan hopes to continue to promote inclusivity at the high school. 
   "My goal as principal of WOHS is to make it a space where every student feels like they belong, where every student knows they have a spot in the world, and where every student can find their 'person'," Jernigan said.
   Jernigan will begin her position at the high school on February 28, and Scott Follett will step in as interim principal for Lakeshore Elementary throughout the rest of the school year. Follett is currently teaching third grade at Lakeshore. 
   As West Ottawa High School enters a new chapter, Jernigan has a message for the students.
   "I want the student body to know how excited I am to meet them, and for some, to see them again.  I can not wait to tell them my story, and how West Ottawa High School raised me, just as it is raising them. I will not let them down!" Jernigan said.