A father's unwavering love for his family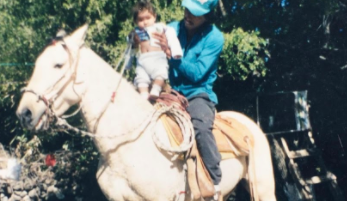 The horizon faded into shades of orange, amplifying a haze that outlined shadows among the bushes. A fieldworker bent down to the bush in front of him. Wiping the sweat off his brow, he picked up a small red tomato. He plucked it from the stem and tossed it into his bucket below. The sun beat down relentlessly. 
   He continued, but the work was arduous: early mornings followed by long, hot days in the fields, only to receive negligible wages that could not provide for a family. Still, young Juan Hernandez kept working. His youthful eyes showed no fear but showed tremendous grit. 
   At the time, Hernandez had just finished middle school, but his family needed him. He had to help. Soon enough, his walk to the local school building became a walk to the ranch. 
   During the early morning walks to the ranch, Hernandez passed by his local village–Guanajuato, Mexico. Nestled between the mountains, colorful buildings stacked upon each other. Twisted alleyways and tilted roofs surrounded the city. Local shops and markets lined the streets with vendors and beautiful foods. Familiar faces lit up to greet him as he walked down the road. The community's vibrance was almost tangible. 
   After a long day on the ranch, Hernandez passed by the fields leading home. Built on the same property as his parents, his house stood strong. The foundation of Hernandez's heart stood firm.
   But cracks began to form–low salaries, arduous work, and long hours began to erode the bedrock of everything Hernandez held dear. In search of a better life, Hernandez's father moved to the United States. 
   At the age of 24, Hernandez followed, but what awaited him was no paradise. 
   A long process–one full of bureaucratic red tape and a tremendous culture shock–met Hernandez in the United States.
   Now 43, Hernandez's fire continued to burn bright despite the challenges he faced. 
   "Right now, at this point, Mexico is not a good place to live, for all the cartels, all the drugs and everything. That's why I decided to come here to try and stay away from all of that stuff," Hernandez said.
   After he arrived, Hernandez found himself missing the single most important part of his life: family.
   Bringing his wife Maria to the United States brought along adversities of its own. A language barrier and a need for legal documentation impeded their journey, and finding work was essential.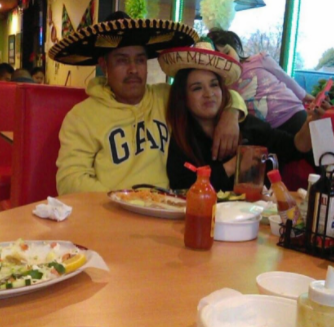 "People think life is a lot easier over here, especially because they think, 'money grows on trees over here,' because it's the United States," Maria said.
   Hernandez found himself stuck. Brutal working conditions and low wages persisted. With middle school educations, Maria and Juan struggled to find stability.
   That was, until Hernandez moved to Holland, Michigan.
   As the couple adjusted to life in the United States, their family continued to grow and flourish.
   Maria and Juan welcomed their four children. Today, their oldest son, Juan, is seventeen, Jovani is eleven, Emily is seven, and their youngest, Abigail, is five months old.
   Work was easier, wages were higher, and the family felt at home; to them, Holland became a piece of Mexico in the United States. 
   Still, this newfound life in America was a change. "When I got here my first time in December, when it's all white and it's all snow, I said, 'Really?! This is United States?'" Hernandez said.
   Hernandez knew living in America provided his family with a better life and a brighter future. "You work every day, everywhere you go, but the life is a little bit easier. A better life," he said. 
   From working in sales to working for Evergreen Landscape, Hernandez remains persistent. "It's hard work," he said.
   Driven by the need for money, but even more so by his deep love for his family, Hernandez was confident in his decisions.
   Acclimating to a new culture takes time. Upon arrival, the Hernandez family faced struggles most Americans consider unimaginable. 
   Luckily, Holland has numerous resources for migrant families. Denise Archer, a Multilingual Learners Instructor and the teacher for migrant students at Lakeshore Elementary School, works closely with many Holland-area and West Ottawa migrant families, including the Hernandez family. In 2004, she received the Migrant Teacher of the Year award from the Michigan Education Association.
   "I advocate for students and families who may not have a voice, teach the English language through reading, writing, listening, and speaking, and help multilingual students navigate their way in their classes. I try building on the strengths and experiences multilingual and migrant students bring to the classroom – where the diversity among students is acknowledged  and celebrated – and allow students to demonstrate their knowledge in a variety of ways," Archer said.
   Learning a new language and way of life in an unfamiliar town was no easy task.
   Thankfully for the Hernandez family, a community formerly known as Pine Acres, along with West Ottawa staff members like Archer, assisted them in their transition.
   The camp, a name coined by many of the migrant families, was a place that assisted and supported migrants in adjusting to their new American lifestyles. 
   "The housing complex provided housing for dozens of migrant families. Several of the children attended the West Ottawa Summer Migrant Program and during the fall went to West Ottawa Public Schools," Archer said.
   "It's kind of like an apartment complex where it was full of immigrants and their families. I grew up there until middle school, we all went to Lakeshore Elementary," son Juan Hernandez Jr. said.
   The Hernandez family remembers their time here fondly. "When I lived at the camp, it was like Mexico. You can see a bunch of kids playing around. When I live in the camp, I don't have to pay rent. It's a lot of help for sure," Hernandez said.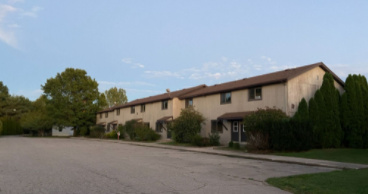 "You can have some help if you've got some problems for some reason. In general, I mean, it's perfect. I love Holland," Hernandez said. "I tried a couple more different states when I first came here. In Florida, in North Carolina, in Los Angeles, but this is one hundred percent better. I love Holland; it's a perfect town. You know a lot of people around, you know, it's a small town. I like the winter, I like the weather in spring; the winter's a little longer, but it don't bother me."
   Despite moving to Holland, the Hernandez family always remembers where they came from. Before school consumed their lives, the family would revisit Guanajuato, Hernandez's hometown, during the winter months. "We were living in a house, I got to see my cousins every day, you go around town and stuff. School was harder though, I will say that. School was very, very hard," Juan Hernandez Jr. said.
   "It was a huge culture shock for sure, just because they teach very differently there. Over here they give you a worksheet, but – I don't know if they didn't have access to printers over there – they'd have to dictate the homework. So they'd be like, 'Alright, math is 580 times…' and you'd have to do that for every single problem in the homework," he said. 
   Juan Hernandez Jr., accompanied by his cousins and friends, would take advantage of the town's freedoms. "Bikes were huge because it was a small town. We'd go up and down the town a couple times, buy a bunch of food – by food I mean chips and all that stuff – it was good. Those were some really good times."
   This is not to say that life has been perfect since the family's move. Like many families around the world, the COVID-19 pandemic brought along distresses of its own.
   Hernandez and his wife were infected with the virus soon after its arrival in the United States. When the disease was still relatively unknown, Hernandez feared for the safety of himself and his family.
   "When the COVID-19 start, all you can hear in the news is, '100,000 people die. Another 100,000 people die in Los Angeles, and more people in Texas.' So when I had infection, I said, 'Uh oh, I am so scared about my family.' When I was infected, pretty much I tried to stay away from my family, but you can't. I mean, where are you going to go? It's pretty bad," he said.
   Despite these recent misfortunes, Hernandez has no regrets in his decision to move to America. 
   "I am so happy. I got my family nice and healthy, I have my house – it's not a mansion, but it works perfect for me – so yeah, I'm so happy in America. I can expect something. In the future, I can buy a new truck, but right now, I'm good," Hernandez said. 
   Hernandez is hopeful that his children will be able to forge their own successful futures. Juan Hernandez Jr. hopes to attend Michigan State University to study veterinary medicine.
   Hernandez takes pride in his children and their accomplishments. "I don't want to see my kids working in the field with me, moving some big rocks or pavers. My goal is my kids at least can have a better job compared to me," he said. 
   In her time working with the family, Archer recognized how important education truly is. "The Hernandez family, like several of the families I work with, see education as a path to a better life and place a high value on their children's education."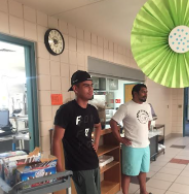 "The Hernandez family is a very special family. I respect them very much because of their humbleness and work ethic," Archer said. 
   Instructor Victor Perez has a similar career to Archer's, working with many students who primarily speak Spanish to better their English skills.
   "Like any family, the Hernandez family wants the very best for their children and makes countless sacrifices to ensure the children have a better life. They are hardworking, dedicated, respectful, and kind. Their children and their future motivate them to continue working as hard as they do," Perez said.
   In an average American home in a small town lies a not-so-average family. 
   Shoes neatly line the wall next to the door. A collection of framed yearbook photos decorate tables next to a lively childhood drawing that says "Love Mom." A flickering light highlights photos from Mexico, a reminder of where everything began. 
   Here, his house stands strong, its foundation firm. Here, the family is together, which is all Hernandez could have hoped for. "That's my goal: my kids, my wife, you know? Have a better life."