Ten iPhone tips to maximize value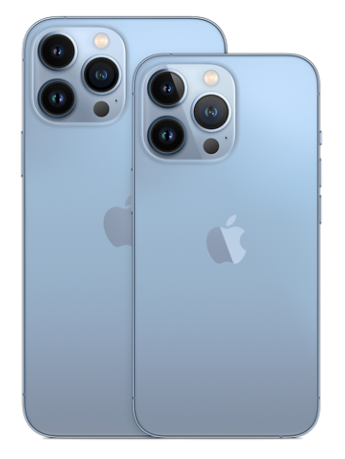 Battery draining? There is a way to help your phone charge faster. There are many tricks most people don't know about. Some of these tricks can even help you throughout your everyday life. These are 10 iPhone tips and tricks you didn't know about. 
Use airplane mode to improve charging progress
   Low battery? You can use airplane mode to help improve your phone charge progress. With airplane mode on, you won't receive notifications or calls of any sort. This helps your phone cool down, making it easier for the phone to charge. 
Teach Siri to use nicknames
   Siri can call your contacts by what nickname you give them. It's easier to do this than you expect. All you need to do is to put the nickname in the contact. 
   To input a nickname you need to: 
You need to open any contact profile

Tap "Edit"

Choose "Add field" 

Select "Nickname" from the list
   Lots of people put on music and accidentally fall asleep. If you set up a timer for your music, you won't have to worry about leaving your music on. 
   To set up the timer you'll need to do these steps:
Open the "Clock" app 

Tap on the "Timer" tab located at the bottom of the screen

Choose the length of time

Tap on "When Timer Ends" 

Scroll down and tap "Stop Playing"

Tap "Set" in the upper right-hand corner of the display
   Why bother using your fingers to delete a written text, just shake your phone and undo typing to delete your message. If you change your mind, shake again and tap on "Redo". 
Save your data by deleting it
   The iPhone has a feature that automatically deletes its data if an incorrect passcode is entered 10 times in a row. 
   To do this:
Start the "Settings" app on your phone 

Scroll down and tap "Face ID & Passcode" 

Enter your passcode 

Turn on "Erase Data" 
Teach Siri how to correctly pronounce names
   Siri won't pronounce every name properly, but you can change that. Just activate Siri through the Siri button or say "Hey, Siri", say "That's not how you pronounce [name]." Then say your friend's name, Siri will suggest four pronunciation options, and then pick the right pronunciation. 
Magnify what the camera sees
   The ability to zoom in on real-world images might be helpful in all kinds of situations, an example is when you're squinting at a menu in a dimly lit restaurant. To do this, start the "Settings" app, open "Accessibility", and then tap "Magnifier" to toggle the feature on. 
   With Magnifier on, you can launch the "Camera" app and triple-tap the side button or the home button on older phones to bring up the Magnifier option. Use the slider at the bottom of the screen to take a closer look at anything, even closer than your camera's zoom. 
   You can reboot your iPhone, but this method only works with iPhone 8s and newer models.  
   To reboot your iPhone, you need to: 
Press and release the Volume Up button.

Press and release the Volume Down button.

Press and hold the Power button until the Apple logo appears.
   Your phone will now restart on its own, hopefully resolving any problems it had in the process.
   You might not have realized that the iOS measurement app has a leveling feature. To find it, open the "Measure" and tap "Level" on the right.
   If you want to measure the difference between two surfaces or are dealing with a set surface that's not perfectly horizontal or vertical, tap the screen to set the angle to zero, then move your phone. The red area will show you how much the two angles vary.
   You don't need a hand or two to snap a photo on your phone. Just turn on your iPhone's voice command function to take a picture. 
   All you need to do is: 
Open the "Settings" app

Tap on "Accessibility"  

Go to "Voice Control," then ask Siri to open your camera, turn the volume down and your iPhone will capture the moment. 
   If you have an Apple Watch, you can also take a picture by opening its Camera Remote app and pressing the shutter button.