Welcome, Mr. Bearden!
   Tom Martin was West Ottawa Public Schools' Superintendent for ten years and he achieved exceptional success. With Martin's leadership, WOPS passed $188 million in bond funding, developed an annual award-winning school system, and made the mission statement of 'College, Career, and Life Ready' a reality.
   After Martin announced his retirement for January 1, the lengthy and thorough process to find someone to fill his position began. 
   The WOPS Board reviewed applications thoroughly, interviewed candidates on Zoom, and narrowed to two finalists in January. They then unanimously voted to offer a contract to Timothy Bearden as the next Superintendent of WOPS. He will officially begin his duties on May 3.
    Bearden's current position is the Chief Academic Officer at Detroit Country Day School (DCDS).
   "What really drew me to West Ottawa was the diverse population of the school district. There are so many different programs at WO like Montessori at Waukazoo and the IB Diploma program at the high school," Bearden said.
   He recalls receiving a "good vibe" during his first time meeting WO staff. "Every single person I talked to was so enthused about what they did, so positive about their jobs, and students are so positive about their experiences in the district," Bearden said.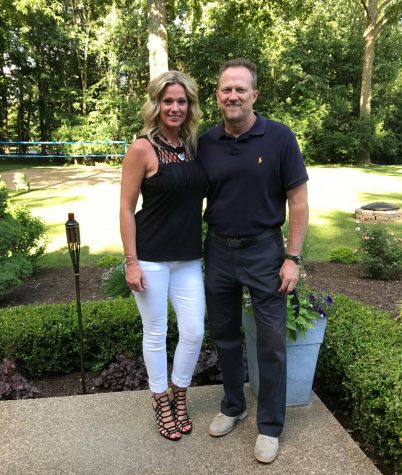 Bearden recognizes the strengths of the district and will continue to build on them. For example, Bearden sees the diversity as a great strength. He noticed, "There's a real valuing and embracing of the diversity of the district."
   On his most recent visit, the number of programs WOPS offers caught Bearden's eye, "For kids who are high-flyers academically there's a lot of options, and for kids who need interventions and need support, there are options too. That kind of says that we want to be excellent for everybody, not just for one group of kids, which is a really cool thing."
   In addition, Bearden enjoys the positive atmosphere that WOPS has and certainly does not take that for granted. He believes people should enjoy their jobs, and students should enjoy school and the experiences with it. "Kids should feel like there's something here for them, and that they're being valued while they're here," he said.
   Teachers and other staff play a large role in ensuring students feel valued. A few years ago, Bearden randomly received an email from a student he had taught many years prior when he was an English teacher.
The student recalled that Bearden, "Used to start class every day by asking kids a silly question like, 'What did you have for breakfast? What was the last fight you had with your sister?' Just something silly."
   Now a professor in college, this student does the same for his classes. At the time, Bearden did not know the effect that he was making on this student. The email explained, "When he was a kid he said it was often the only time of the day when an adult talked to him, like actually spoke to him."
   Years later, Bearden understands this impact on students, which adds to the importance he places on relationships in education. "Having a relationship with somebody and knowing that something you did just to reach out to them as a person had a long time impact on them, that's the best part of education. That's what I think is most important." 
   The education system has changed in many ways since Bearden was in the classroom, specifically in the daily use of technology. Because of the growing use and access to technology, Bearden believes that schools should focus on applying skills rather than learning the large amount of content previous generations had to learn.
   "Content is maybe a little bit less important now than it used to be. We can access content, so the question is now, how do we find it and what do we do with it? I think for all schools, the goal is to cultivate the ability in kids to find information and then apply it to new challenges. That's the goal… That kind of focus, to me, is what all schools should have at the forefront moving forward," Bearden said.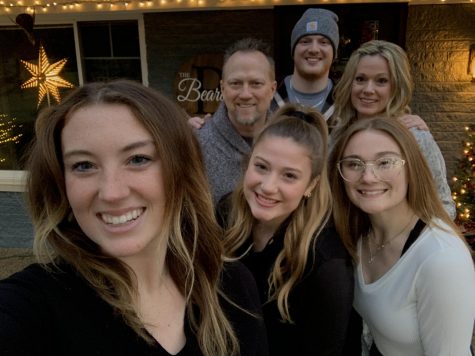 The use of technology in school systems has changed, but the importance of building relationships has remained a priority for Bearden.
   Although excited for his new opportunity at WOPS, Bearden recognizes that he will miss many from DCDS. "To me if you do it right, the hardest part is leaving people that you became close to. I have lots of lifelong friends on the faculty; there's a lot of kids I care a lot about in our school, and so not being around them every day will be hard."
   "A guy that I used to work with, one of my former middle school principals, said,  'People don't care how much you know until they know how much you care' and I've always felt that's a really great slogan. Like nobody cares how smart you are if they think that you're a jerk, right. If you care about people and you're a good person, they want to be around you, they want to learn from you, they want to be with you. I think that's what I want people to know most."
  Soon, Bearden will bring that caring attitude to WO.