What we lost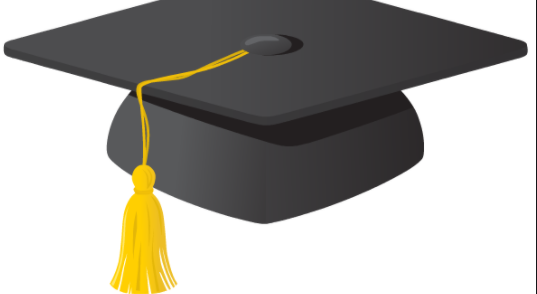 On March 12, Governor Gretchen Whitmer announced that schools would be closed from March 16 until April 5. We held onto hope that we would be able to go back, but we knew the chances weren't great. 
Over the next few weeks, we watched most events get "postponed" and then cancelled. 
There are some moments we lost that will be hard to ever make up. 
Lucy Groothuis: 
"The thing I'm disappointed about losing my senior year is the walk through at the elementary school because, although I didn't go to WO for middle school, I loved everything about my elementary experience, and I just feel like the nostalgia of it all would provide some closure to my high school experience. Another thing is I thought it would be cool to get a picture with the original Spanish immersion class because the class of 2020 is the first of those kids to graduate, and I feel like that was an opportunity to get recognized for that, and now I don't think we will be."
Maddison Allen:
"When I was in elementary school I remember watching the seniors walking through the hallway as we clapped for them. I really didn't understand what it meant to graduate, but I was so excited to have the chance to do that when I was older. It's really sad that our class doesn't get to do this tradition that has been there since we were kids."
Taylor McClure:
"Senior Night for softball is something I've been looking forward to since fifth grade. I didn't get to have that last softball game, and I was robbed of all the memories I could've made. It was my last year to play a sport with my friends and teammates, but I never got to."
Maddison Plummer:
"We worked so hard on our music all year to go to state again at least, got so close, and then had it ripped away. Since 6th grade, I've been looking forward to the moment I would get to sing my senior song with my friends on stage. I was looking forward to the moment I finished the last note on stage and looking out to see my family. Now I don't get that special time with the other seniors to share our emotions and accomplishments."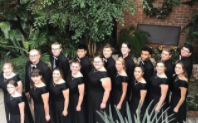 Braydon Flanagan:
"It is really a bummer my career ended the way it did. After all four years of high school I was really looking forward to graduation, convocation, prom, etc…  Not having a real 'end' to high school was really hard, because all the work I've put in seems almost forgotten."
Ashlyn Graham:
"I had been looking forward to doing a senior solo since freshman year. I've watched all the seniors every year, and I couldn't wait for my chance to get to say thank you in front of everyone and finally get a solo. I would finally get a chance to show my growth as a musician and leave with an amazing goodbye to my orchestra family." 

Presley Whitaker: 
"I'm sad we lost our last couple weeks of school. I wanted to spend the last day with everyone knowing that we did it and cheering that we were done. I'm sad we didn't get a senior prom on April 18 as well as graduation. Those moments would have been remembered forever."
Anika Sequin:
"I couldn't thank my teachers how they deserved after a great four years of education. I've had such an amazing experience at West Ottawa, and it's all because of the staff. They have done so much for us throughout the years, and are doing even more for use during the pandemic. They deserve a proper thank you." 
Allison Teav:
"With the senior year cut short, I'm sad that I wasn't able to spend the last months eating lunch with my friends. Other classes got to spend their final March, April, and May school months with their classmates, but unfortunately this class doesn't. It was great to have a squad to go to every day. Same table, same people, great conversations. We've been eating lunch together since freshman year! I'm also sad that I can't walk in between buildings with my friends anymore. It felt so cool to walk in a pack with them or just with one other person at my side. It was great to have that company and time spent with them."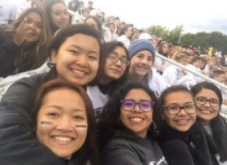 Thomas Emery:
"What I'm most disappointed in is missing the whole experience. Starting all the way from elementary school, senior year was what I have looked forward to. The feeling of being on top of the school and having one last chance to make your mark was exciting. All the cool end-of-the- year traditions and events were what makes the last part of senior year so fun. Unfortunately, that was taken away from us, and it's terrible. All there is left to do now is hope everything gets better and look forward to what's next."
Senior year didn't end how anyone expected to. 
While we appreciate all the school's effort to keep the traditions alive online, the experiences aren't the same at home, without each other.