Top 10 athletes in West Ottawa history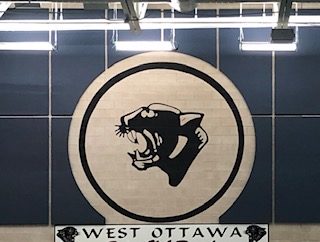 The 1962 West Ottawa Boys Baseball team won the school's first-ever conference championship. That was only the beginning. Since then, West Ottawa has won countless conference, regional, and even state titles in a variety of sports, with the most recent being just last year. The Panthers have had some incredible athletes, but who are the most elite Panthers throughout history? The ones who made the greatest impact? That's exactly what the West Ottawan set out to find. Through rigorous research and eyewitness testimony, we created this list of the ten best West Ottawa athletes ever.

For the first release, we will start with five honorable mentions:

Karl Nadolsky (Class of 1998)

Regarded by many as the best West Ottawa wrestler, Nadolsky was a four-time conference champion and a two-time state champion. He was "OK Red Athlete of the Year" in 1998. He was a four-year starter on the Michigan State (MSU) wrestling team after he graduated from West Ottawa. He finished his collegiate career 12th in all-time wins for MSU wrestling.
Derek Maas (Class of 2019)

Derek is one of many outstanding Maas family members in West Ottawa's history. He was the most valuable swimmer on the Panthers' first Division 1 championship team and he was later voted swimmer of the Division 1 championship meet. Last spring, he qualified for the 2020 Olympic Trials and is a freshman at the University of Alabama. Maas might be in the top ten someday, but his collegiate career is only beginning.

Xavier Wade (Class of 2018)

A member of two all-time great teams, Wade was a starter on both the 4th place football team and runner-up basketball team during his senior year. One of West Ottawa's best multi-sport athletes, Wade earned all-state honors in football both his Junior and Senior years. He also was a member of the Grand Rapids Press dream team in 2018. Wade committed to play basketball and football at Ferris State University.

Lynn Loncki (Class 1970)

Loncki was a participant in West Ottawa's first-ever matchup against Holland High in basketball. He was still the career points record holder when he was inducted into the hall of fame 42 years after graduating. He was a team captain for the Cornell Men's basketball team. Being one of the first highly successful athletes at West Ottawa earned him a spot on the honorable mention list.

Ray Holliman (Class of 1983)

A three-sport athlete, Holliman took part in football, basketball, and track. He earned Class "A" All-State honors and was voted as a member of the Detroit Free Press Dream team in 1982. He was a starting defensive end at Ohio State University where his team finished 14th in the final AP poll.
#10: Kim (Wheeler) Lewis (Class of 1982)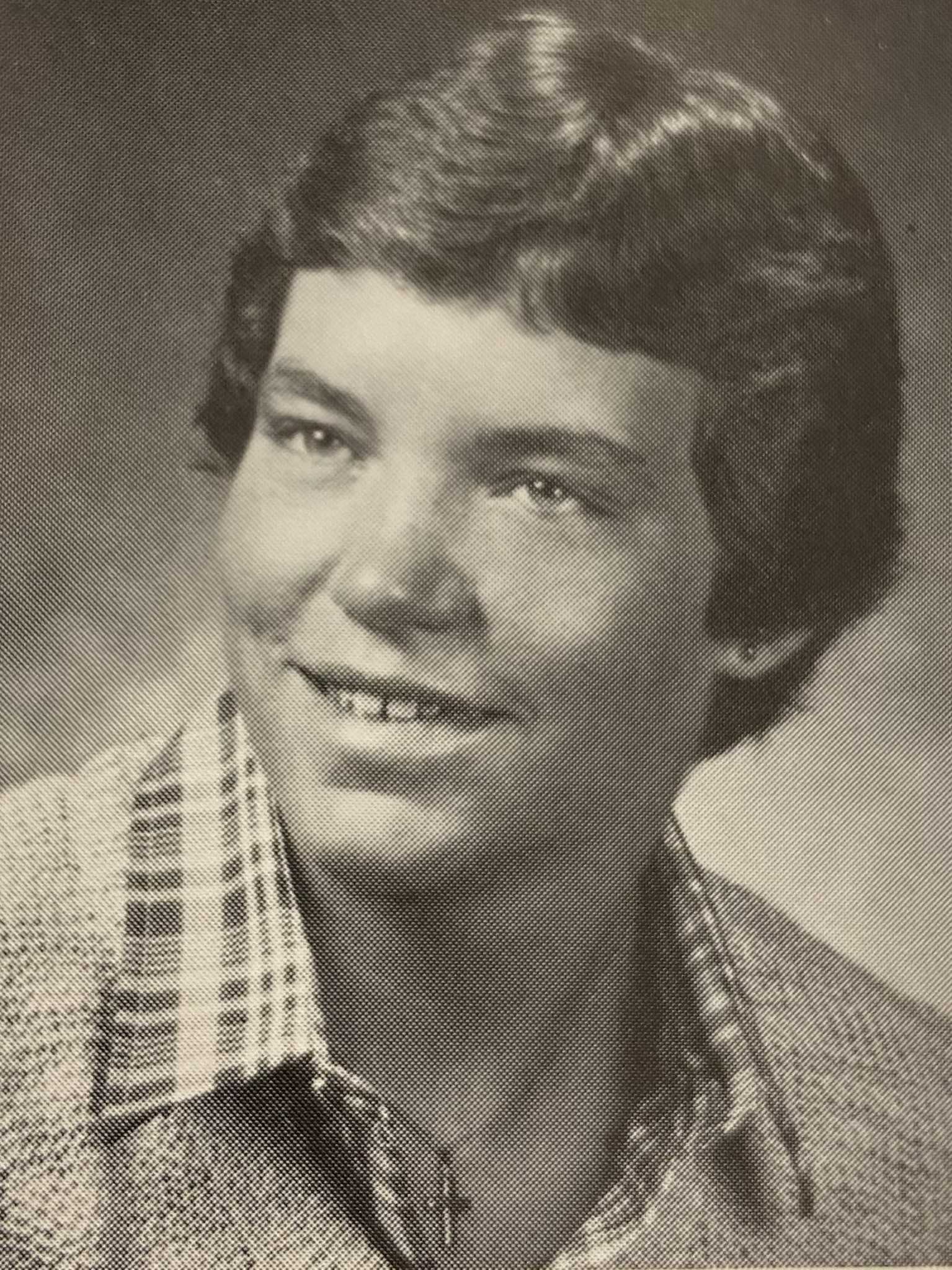 In her high school career, Lewis earned an incredible total of 12 varsity letters. One of West Ottawa's few four sports athletes Lewis competed in basketball, volleyball, swimming, and softball. She earned All-Area and All-Conference honors in all four sports and set 12 varsity records in both swimming and softball. After high school, she competed as a three-sport athlete at Lake Michigan Community College and later received a full-ride scholarship to Eastern Michigan University. At EMU she earned All-MAC honors in softball. Lewis' versatility sets her apart to earn the number ten spot. Deb Kiekover, a former athletic trainer, commented, "She was a solid athlete. She really cares about West Ottawa and worked many years in the athletic department. She was a very talented athlete with strong perseverance."
#9: Ato Condelee (Class of 2013)
Condelee was the definition of an athlete while attending West Ottawa. He was an exceptional performer in football playing defensive back and wide receiver. He also played basketball. Although he played football at Ferris State University, he was known for track and field in high school. In 2013, Condelee finished Division 1 Track and Field Boys Long Jump champion. His all-around athleticism was unmatched. One of his coaches even claimed that in a normal West Ottawa classroom, Condelee could jump from the front of a classroom to the back with ease. His pure athleticism put him on the list at number nine.
#8: Matt Vanderbeek (Class of 1985)

Vanderbeek was a force for the Panthers on the football field. In his junior and senior years, he earned All-Conference honors. His senior year, he was honored for both his contributions on offense and defense, earning All-State on both sides of the football. What really sets him apart, however, is what he did after graduation. He attended Michigan State University for four years until eventually entering the NFL. In the NFL, he was a part of the Super Bowl XXVIII champions: the Dallas Cowboys. He remains the only West Ottawa graduate to accomplish this. Vanderbeek will go down as one of the best football players to attend West Ottawa High School. Retired West Ottawa Instructor Gene Wong said " He (Vanderbeek) was a very talented basketball and football player. He was for sure one of the better players I've seen."

#7: Margo Jonker (Class of 1972)

Jonker was an outstanding member of many of West Ottawa's first interscholastic women's teams. She competed in bowling and basketball, but it was in softball that she really made her mark. She was a leading member of West Ottawa's first OK Red Conference Championship team, finishing the season undefeated as a pitcher. In her career, she had an outstanding batting average of .514. Perhaps most impressive however is what she did after high school. She was a softball coach for both West Ottawa and eventually Central Michigan University. She even was an assistant coach on the 2000 Olympic gold medal-winning softball team. This accomplishment truly sets her apart from other former West Ottawa athletes. Kiekover said " Jonker was a very intelligent and talented player. She knew what she was doing and later transferred that into her coaching."
#6: Erika (Wade) Knoerr (Class of 1991)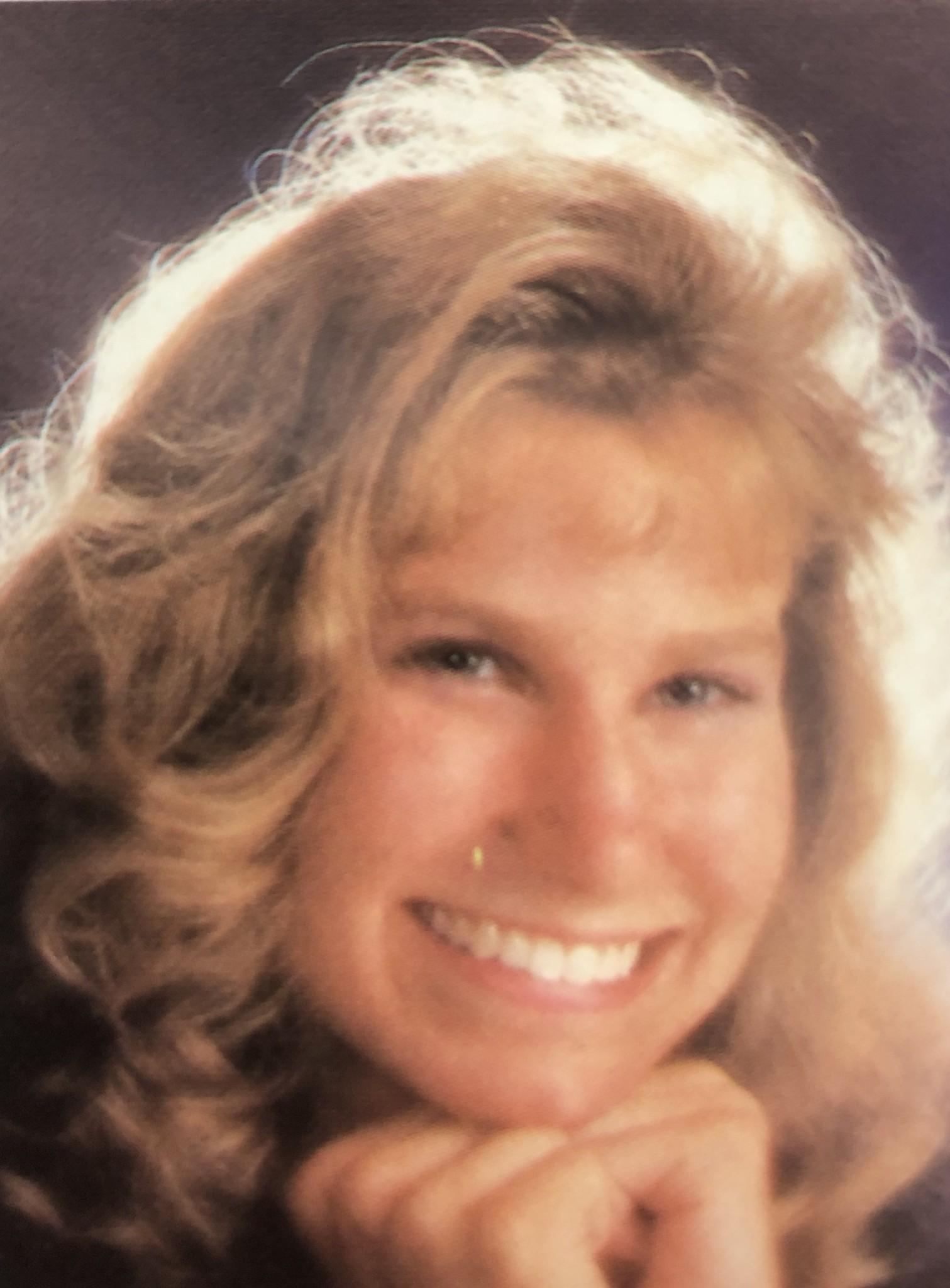 Knoerr was a three-sport athlete, competing in basketball, volleyball, and track and field. It was her volleyball accomplishes however that really earned her a spot in the top 10. She was a four-year varsity starter in volleyball, earning three All-Conference, and All-State honors. Her #11 volleyball jersey is one of few retired by West Ottawa. Perhaps most impressively, at the time of her induction into the West Ottawa hall of fame, Knoerr held the game, season, and career records for digs, block kills, spike kills, and kill ratio. After high school, she earned a full ride to the University of Missouri. Kiekover said "Erika was a very serious athlete. She was never goofing off when it came to sports and was committed to being the best." The stats she was able to amass in her career are unparalleled, and that is why she earned the number six spot.
#5: Tabahn Afrik (Class of 2015)

West Ottawa's swim program is perhaps the most consistently high achieving team in the school, and Afrik comes in as our top swimmer. While in high school, Afrik was unmatched. He was Division 1 State Champion in both of his individual events his Junior and Senior year. He was a part of a state runner-up team and was one of the top swimming recruits in the nation his senior year. After high school, Afrik attended Notre Dame University. While there, Afrik earned multiple ACC swimmer of the week awards and finished 2nd in the 100 freestyle at the ACC championship meet in 2017. Afrik's complete dominance over his competitors earned him a top swimming spot.
#4: Desmond Morgan (Class of 2011)

It is no surprise Desmond Morgan would land on the list at some point, but we only have him at number four. At West Ottawa, he started at both linebacker and quarterback. He was very effective on the field. He was the Holland Sentinel Defensive Player of the Year in 2010. Morgan had been rated the 24th by ESPN and 42nd by Scouts as an inside and middle linebacker in the national Class of 2011. He was also named the 25th best high school football player at the time in the state of Michigan. Morgan committed to the University of Michigan to play football. He played there for four years and started most of the games throughout his career. Injuries held him out a couple of games, but he was still a great player. Morgan went undrafted in the 2016 NFL Draft. He is now a coach at the University of Minnesota.

#3: Tyler Bosma (Class of 2018)

Tyler Bosma is one of the key athletes that led the resurgence of sports at West Ottawa. A leader on both the basketball and baseball team, in his senior year, he helped the basketball team finish second in the state and the baseball team advance to the quarterfinals. He earned 1st team All-Conference and 1st team All-Area recognition in both sports. West Ottawa Varsity Baseball Coach Matthew Naber praised Bosma for his outstanding way of play. Naber said " Tyler Bosma was a special athlete for a variety of reasons. Things came easy to Tyler, he's a natural athlete. Very smooth and fundamentally sound in all the sports he played. Tyler was also at another level in the mental game. He understood game situations and could anticipate things before they happened."
After high school, he continued to play baseball at the University of Miami Ohio. 2018 was arguably West Ottawa's best athletics year ever, and Bosma was one of the biggest contributors. He had the biggest impact in re-establishing West Ottawa as a powerhouse in the OK Red.
#2: Ameer Ismail ( Class of 2002)

Ismail is undoubtedly a top-three option for the list. He participated in football, basketball, and track and field during his time at West Ottawa. He earned All-Area and All-Conference honors in each of the sports. He was able to earn 11 Varsity Letters. In track and field, he was the OK Red Champion in the 110M Hurdles and a State Qualifier in Shot Put. Ismail was mainly known for his skill in football, however. Ismail was an All-State honor during his career at West Ottawa. He was also named the OK Red Player of the Year during the 1999-2000 season. At the time of his induction, he was the only sophomore to ever be given this honor. Ismail holds the season rushing and scoring record with 264 attempts, 1,536 yards, 23 touchdowns, and 138 points. Not only does he hold the season record, but he also holds the career rushing and scoring record with 509 attempts, 2,980 yards, 41 touchdowns, and 252 points.
Current West Ottawa security guard and former teammate of Ismail's describes him as having athleticism that "wasn't just contained to one sport, it was anything he touched."
Lancaster went on to describe his unparalleled strength and ability to put the team on his back. "One game we played, I was the pulling tackle, and I pulled out to block for Ameer, and all the sudden I feel a hand on my back, and he (Ismail) had grabbed me like a human shield, and he runs pulling me and scored a touchdown."
Ismail went on to attend Western Michigan University to play football. In 2006, he earned All American Honors and led the NCAA in tackles and sacks for losses as a Linebacker. He also set an NCAA record for sacks in a game with six. He was named MAC Defensive Player of the Week multiple times in his career. Ismail went undrafted but signed with the Chiefs for a short time. He played in different foreign leagues before finally becoming a coach for the Iowa Barnstormers, an indoor football team based in Des Moines, Iowa. Ismail was easily the number two pick because of his ridiculous stats and the incredible honors he received both in high school and college.

#1: Rob Renes (Class of 1995)

Renes was arguably the best multi-sport athlete West Ottawa ever had. He played four sports, participating in football, wrestling, baseball, and track. He would even go so far as to play a few innings of baseball, go to the dugout, put on his track uniform, go participate in the shot put, and then be back in the dugout to finish the baseball game later. In his high school career, he earned 11 varsity letters. Despite being a state champion in wrestling and powerlifting, it was in football that he really made his mark. In football, Renes earned All-Conference and All-State honors. He also was named a member of the Detroit Free Press Dream team and was invited to the East vs West All-Star game.
Renes received a full-ride scholarship to the University of Michigan where he earned 1st team All-American recognition and Co-Captain honors as a nose tackle. He was also a member of the 1997 Michigan national championship team. He would go on to be drafted by the Colts as a seventh-round pick. Unfortunately, his NFL career was cut short due to injury. Renes earned the number one spot for the unbelievable competitiveness he showed at every level.



*This list has been concluded. Thank you for your support!