Making fashion statements at WO
Walking through the school hallways, almost every male can be found wearing the same grey joggers and West Ottawa sweatshirts. But, a handful of students stand out. These are the students who show their personalities through their clothing and prove that men's fashion doesn't have to be boring.
Margarito Sanchez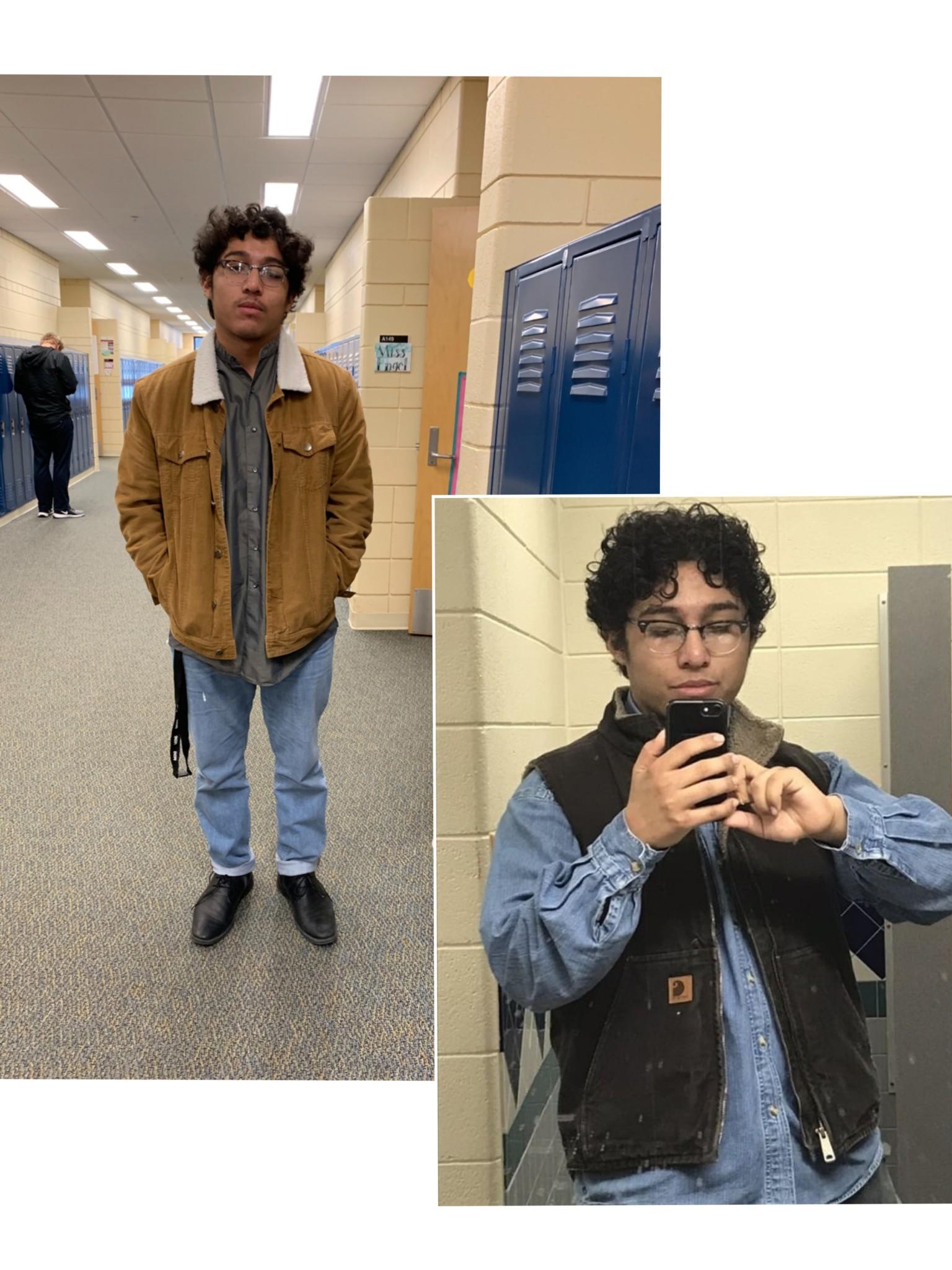 Margarito Sanchez describes his style as "Grandpa style: old and vintagey." Sanchez says the way he dresses is "usually thrown on, sometimes kinda stylish, but always casual."
    Sanchez gets inspirations from the artists he listens to and designers he follows, "I like how Tom Ford dresses; it's very casual but turns out well for him." Sanchez buys a lot of his clothes from Urban Outfitters, PacSun, and thrift stores. "When I go thrifting, I look for tees that have embroidery on them because those always look good," Sanchez said. But one of his proudest thrifts is his Carhartt jean jacket. "I was thrifting with some friends and we went to a goodwill on the south side and we were looking at tees and I stumbled across that jacket. It was in really good condition and only $6 so I was like 'oh I'll get it,'" he recalls.
  Sanchez's chill, low key personality is represented through his wardrobe. "Style is a part of you," he explains. "Being comfy or cozy and unique is important to me."
Jonathan McCabe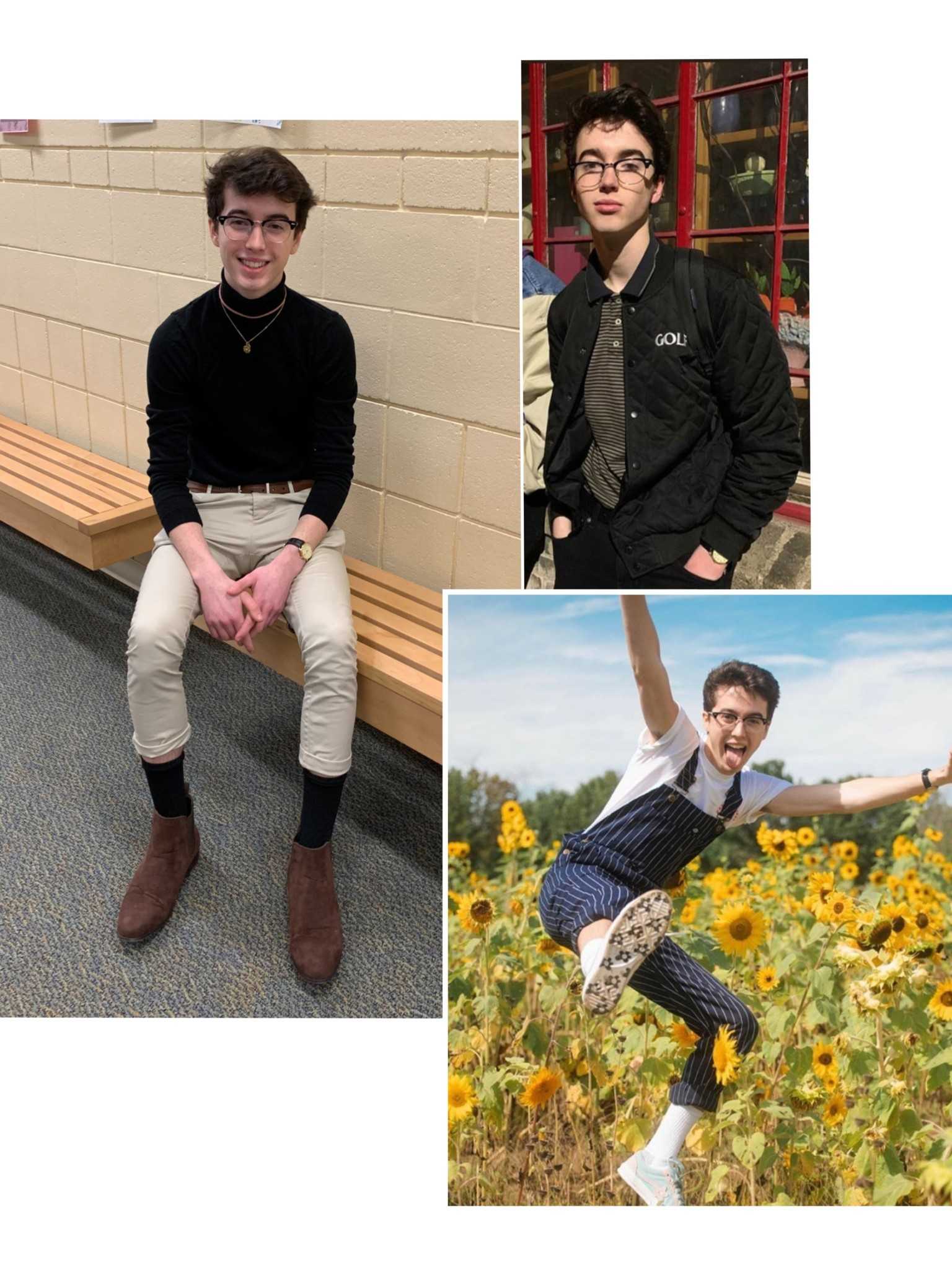 Jonathan McCabe describes what he wears as "loud, out-there outfits that take confidence to wear." He says it's the little details–color coordination, pinks and blues, fresh combinations–that pulls a nice outfit together. McCabe looks to his friends, scrolls through Instagram, and admires celebrities' fashion for inspiration. He explains, "I'll take what I have and ask myself, how can I create that in my own way?" McCabe doesn't "like wearing what everyone else is wearing," and always tries to put his own spin on clothing.  
  He finds his "most unique clothes" from thrift shops, but also shops at Hollister, PacSun, and ASOS. "I have these big, blue, striped overalls which are one of my favorite articles of clothing because it brings me back to summer and the photo shoots we did," says McCabe. He enjoys statement pieces, but always wears accessories like his necklace or watch to keep his style consistent.
  To McCabe, style is all about feeling confident: "The feeling that I look good today and have confidence to go out is my favorite part of getting dressed." McCabe believes that "Style is a way of self expression" and that the way someone presents himself is important. He notes that the first thing he notices about somebody is their clothing: "I try not to judge people, but you can tell a lot about somebody by the way they dress."
Alijah Wood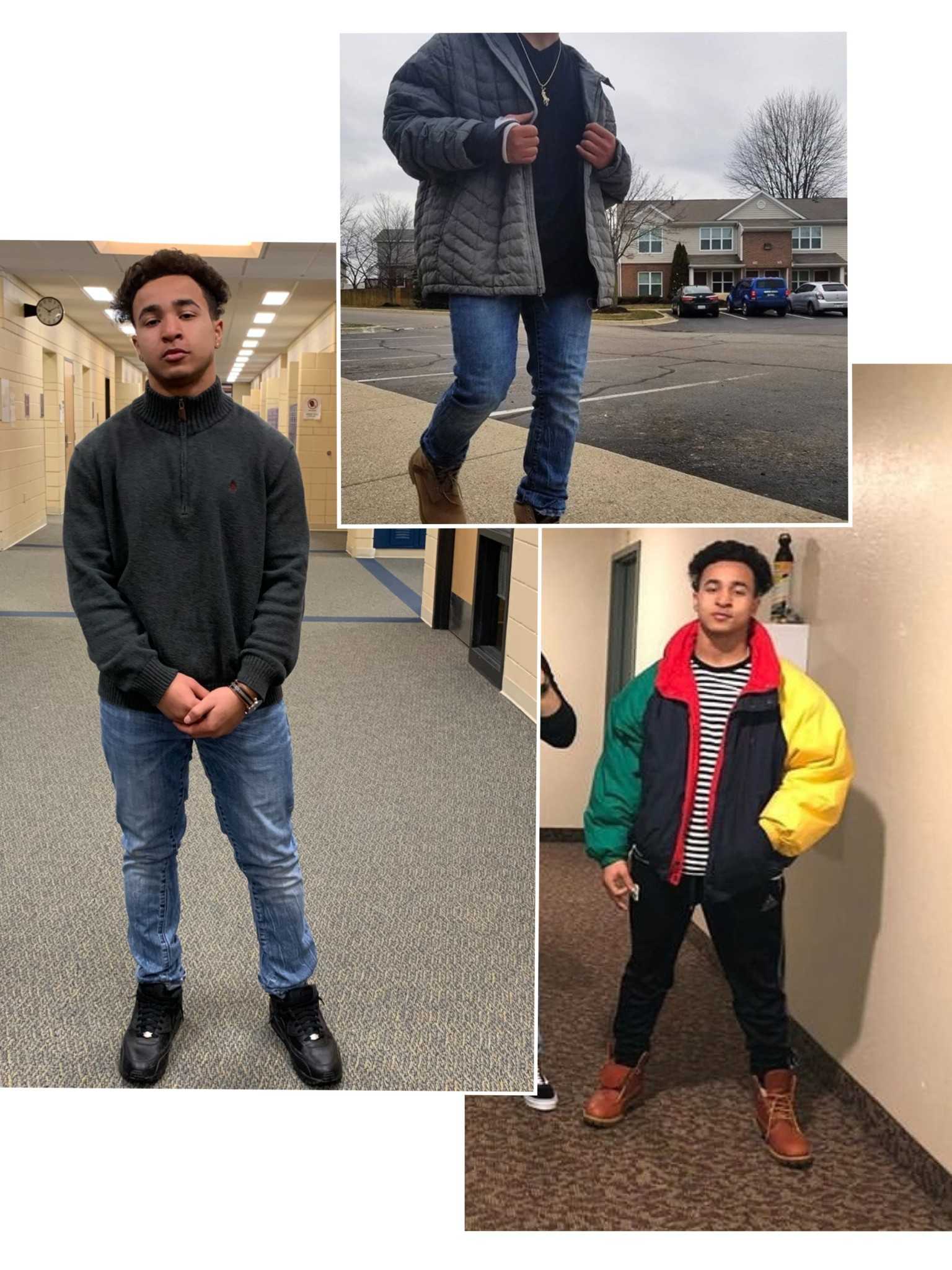 Alijah Wood wears big coats, sweaters, diamond earrings, and crystal watches. He dresses how he feels and dresses well to make himself feel good; "I guess I wear creative stuff, I don't like wearing the same stuff every day." It's the little details in style that Wood appreciates, like the particular placement of the "C" logo on Champion sweatshirts. He enjoys putting his outfits together thoughtfully, "I'll put on clothes, then I put on a watch that matches or pick out a chain and earrings that match."
  Wood developed his style from both his dad and his best friend, Christian Vasquez; "I didn't start dressing like I do until I met Christian, and my dad wears a lot of nice sweaters that he gives me. He got me into wearing designer clothes, too."
  For Wood, style is an important part of being alive: "All humans want to be unique, it's a part of being human. So, style is an extension of trying to be different and trying to be your own person." He believes that style is a good indicator of someone's personality and character.  "You can look at a person and be like, 'They're unique, they're interesting, I might want to get to know them.'" Wood said.