Holland food challenges
Have a bottomless pit for a stomach? Love to eat? Looking for a challenge? Restaurants with food challenges are often difficult to find, especially in a smaller city like Holland. If you have an insatiable hunger for extreme competition and food, here are some places to get your eat on!
Downtown Dogs
The Challenge: Contestants have 2 hours to finish their choice of twelve hot dogs with chili or  twelve tacos for $15. Those looking for a more extreme challenge that is free of charge have to  eat either twenty hot dogs topped with chili or twenty tacos. If you vomit, you are disqualified.
The Prize: A plaque with your name on the board of fame and possibly a free meal!
Winners: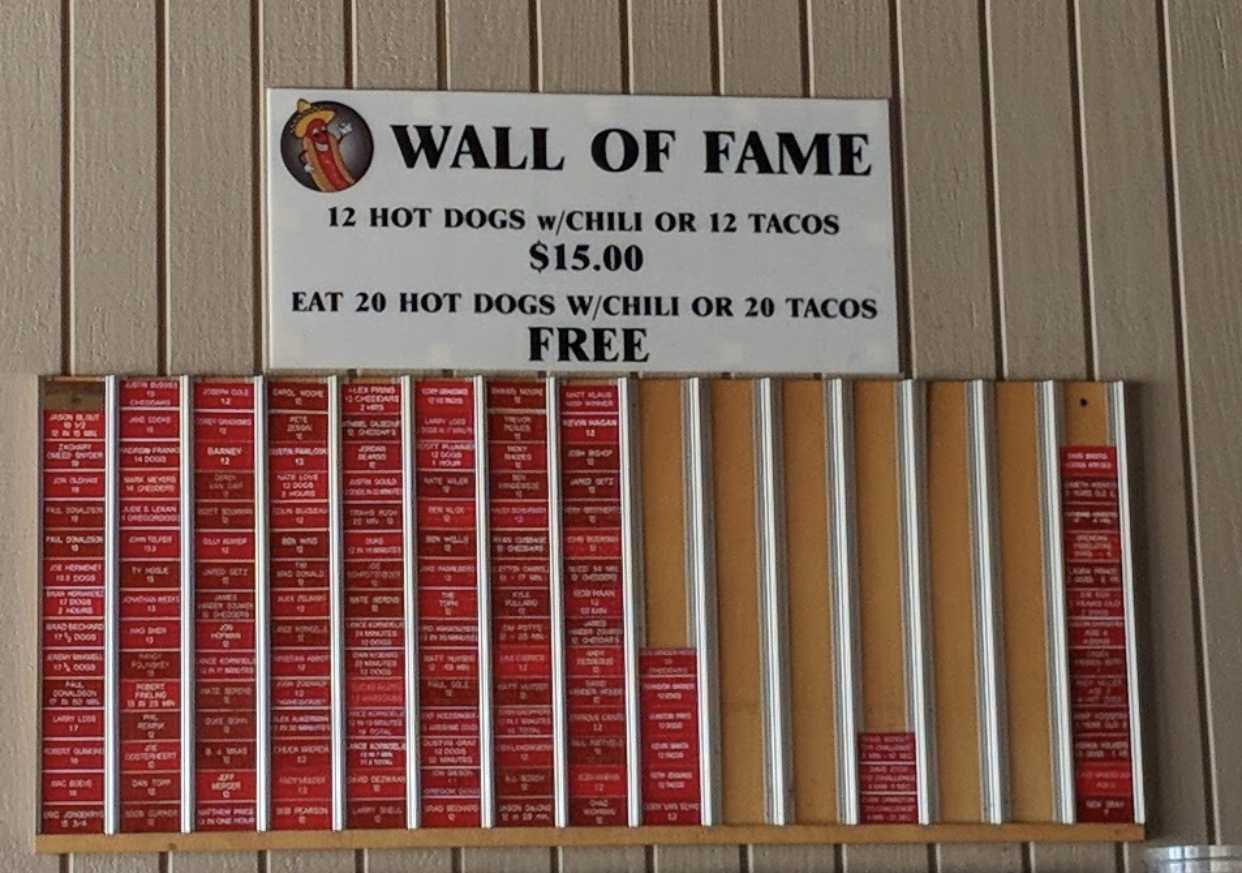 Buffalo Wild Wings
The Challenge: The Blazin' Challenge, named after the wing chain's Blazin' sauce, requires participants to sign a waiver and have parent/guardian permission before eating 12 of the extremely spicy wings. Challengers have 6 minutes and are not allowed any drinks or napkins. If you throw up, you're disqualified.
The Prize: Your picture on the Blazin' wall of fame and a Blazin' Survivor t-shirt.
Winners: None… yet!
Wooden Shoe Restaurant
The Challenge: If you're a fan of eggs, The Southern Slam Challenge is for you. The Southern Slam is a twelve egg omelet with American cheese, diced onions, sausage, hash browns, and topped with a layer of sausage gravy. The omelet must be finished in 45 minutes to win the prize.
The Prize: Challengers who finish the omelet receive a t-shirt and their picture on the Wooden Shoe Restaurant website.
Winners: 8 people have successfully finished the enormous omelet, the fastest being Ross with a record time of 23 minutes.