Best bread in Michigan
Most people can agree nothing beats a warm piece of scrumptious bread right before a satiating dinner. Almost every restaurant serves free bread to accompany the main course, despite how many appetizers a table orders. Bread comes in many different styles, ranging from biscuits, rolls, breadsticks and sliced loaf pieces. Being a bread connoisseur, I set out to find which restaurant in Michigan serves the best free bread. Salt and Pepper, Red Lobster, Olive Garden, Logans, and The Cheesecake Factory will compete to determine the best bread. To determine which restaurant has the best bread, I will judge each type of bread based on the following scale. Each restaurant had a chance to earn a total of 30 points, 10 per category (0 being worst 10 being best).   
The categories include:  
Taste 0-10
Texture 0-10
Nutrition 0-10
Salt and Pepper: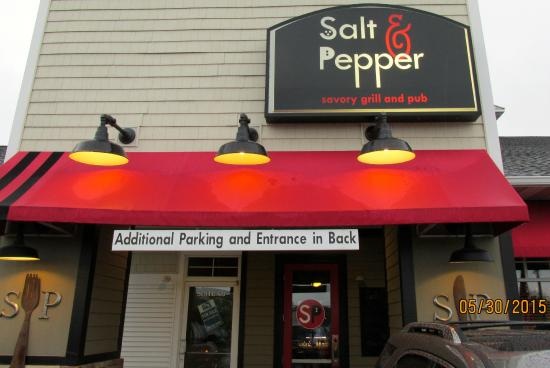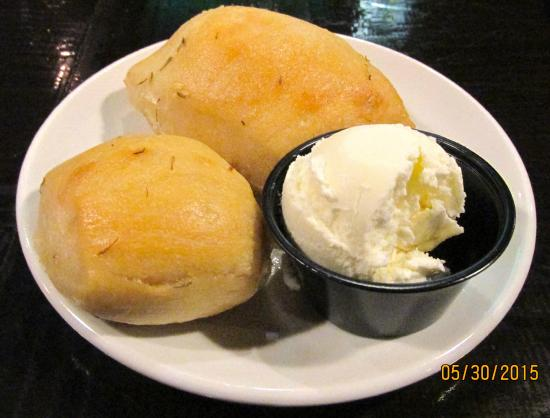 Walking into Salt and Pepper, the aroma of Idaho nachos filled my nose, acting as a warm welcome. My family and I got seated and freshly baked dinner rolls were at our fingertips within minutes. Not only were the rolls warm and fresh, but they had a light fluffy texture, far from being dense. The dinner roll was airy and moist – the rolls didn't last long in a family of six – The taste was buttery and rich, however a little too salty. There was no topping on the dinner rolls; it just came with plain butter. I could tell they were homemade by the flour gathered at the bottom of the rolls that never got thoroughly baked in. Overall the taste was divine. I used an app called MyFitnessPal to get the macros for this roll.. Per roll there were 25g of carbs, 6g of protein, 5g of fat,  and 110 calories: not bad. Salt and Pepper earned 9/10 in taste, 9/10 in texture, and 8/10 in nutrition. The overall score for the Salt and Pepper roll was 26 / 30. Not too shabby.
Red Lobster: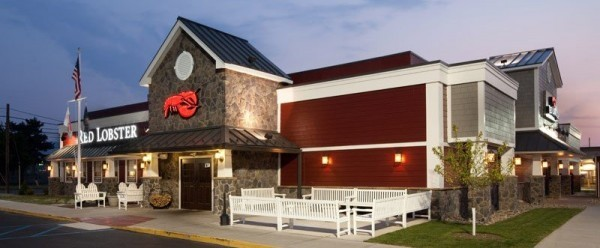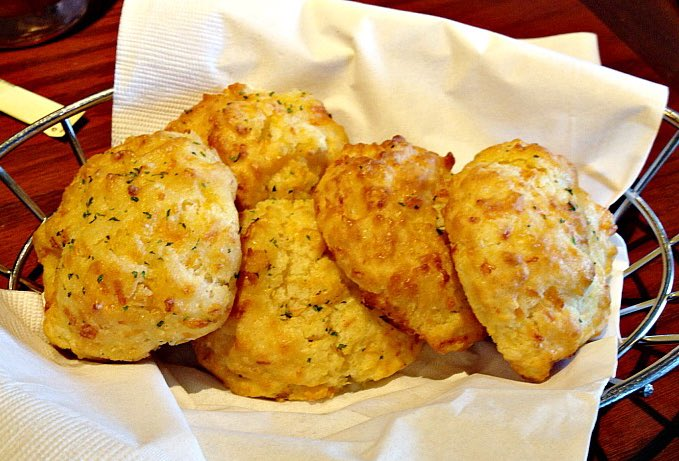 Ahhhh the smell of fresh seafood accompanied by the the sight of live lobsters made for the perfect environment of a classic seafood dinner night. After being seated and ordering drinks, the biscuits arrived within a few minutes. The biscuit crumbled in my mouth, it had a soft pillowy texture that made it easy to overeat. The seasonings were delicious: a blend of basil, garlic and a cheesy-buttery topping made the flavor outstanding. The biscuit left a smoky cheddar flavor hindering in my mouth. The golden color tempted me to keep grabbing more and more. The biscuits came wrapped in a paper towel, trapping the heat in to ensure the warmth stayed. According to my fitness app, the biscuit tracks in at 16 grams of carbs, 8 grams of protein, 3 grams of fat and 150 calories. The substantially palatable flavor and texture racked up most of the points for Red Lobster. Red Lobster earned 10/10 in taste, 10/10 in texture, and 7/10 in nutrition. The total Red Lobster earned was 27 / 30. Almost perfect.
Olive Garden: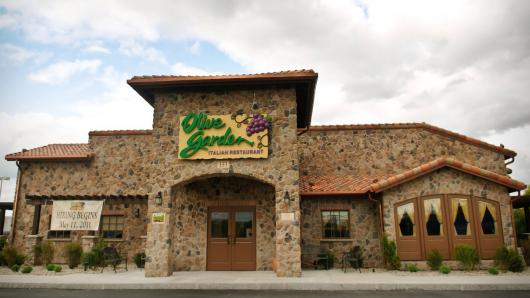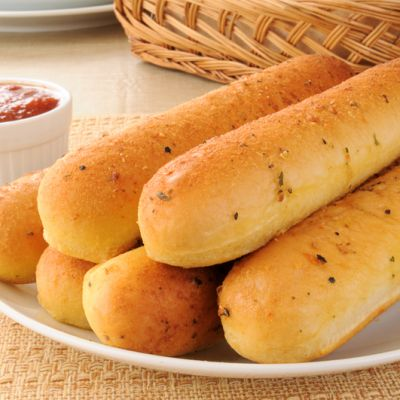 Coming from an Italian family myself, Olive Garden is the perfect place to satiate a hungry Italian tongue. Along with salad, unlimited breadsticks were served right away and came in a basket topped with melted butter and parmesan cheese. The breadsticks had a tough outer crust and were dry on the inside. Lack of flavor was a huge problem and cost Olive Garden a lot of points. Bland. Dry. Tough. Dense. These breadsticks did not hit the spot for any person who loves bread. Personally, it is pretty difficult for me not to finish my bread regardless of taste, but the flavor and texture was unappealing and made the nutrition facts not worth it. Overall, the breadstick had mellow flavors and a horrific texture, similar to frozen bread heated up in a microwave. As Gordon Ramsay would say, "this is a disaster". The macros consisted of 25g of carbs, 4g of protein, 2.5g of fat, and 140 calories. Olive Garden earned 4/10 in taste, 3/10 in texture, and 5/10 in nutrition, racking up a total of 12 / 30 points. Olive Garden was surely a disappointment.  
Logan's Roadhouse: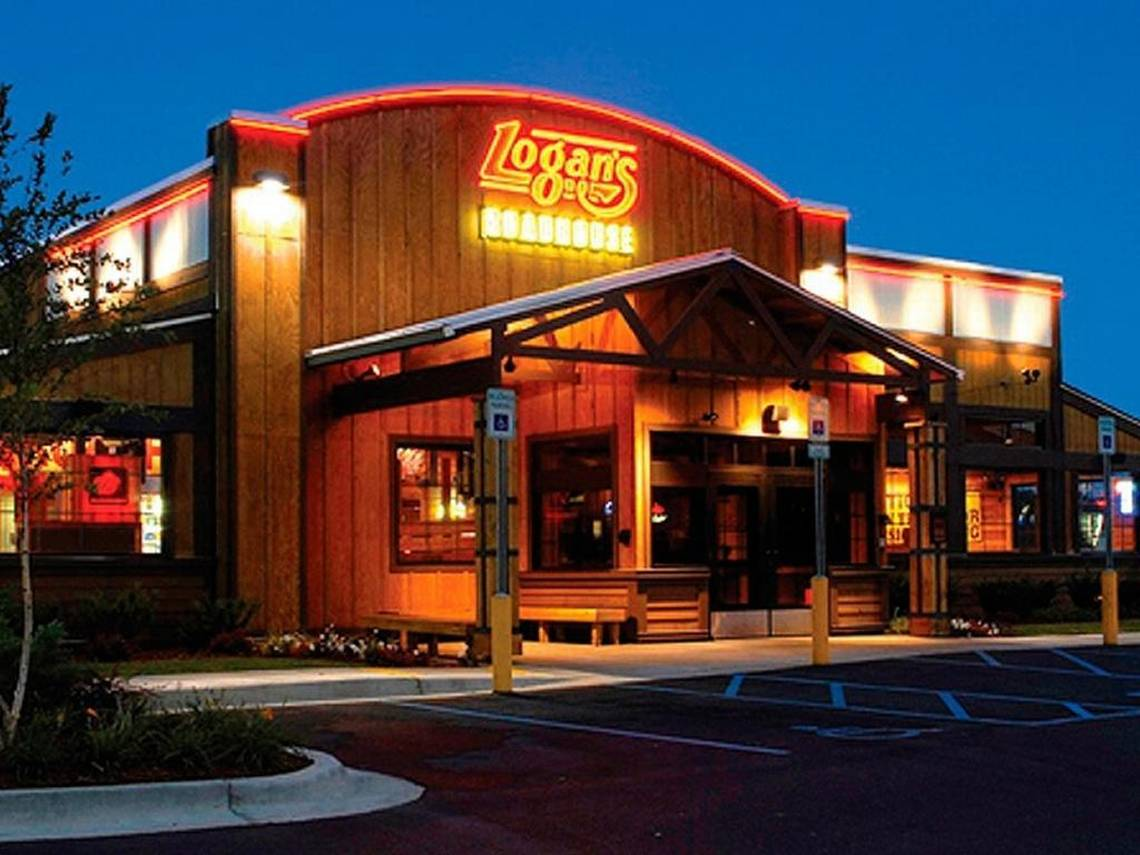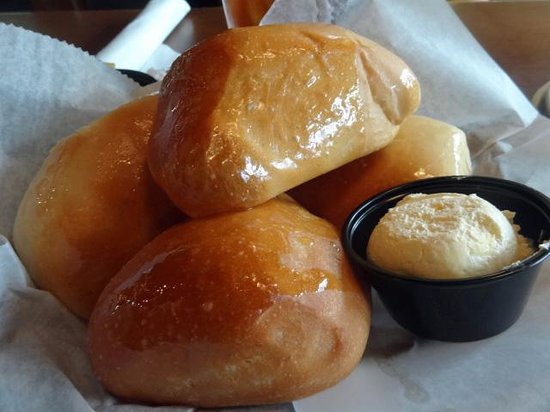 Land of the peanut shells, Logan's Roadhouse surely is no stranger to offering great food in a unique environment. My family and I sat down to put our drink order in and the bread basket was already at our table. Each roll glistened with a shiny coat of melted butter, offering a pleasant visual to my eye. As I bit into the roll, the taste of butter filled my mouth and the texture was fluffy and airy. Pieces of  bread tore off easily and was almost flaky. The roll's taste was nice, considering the amount of butter, however that was the only flavor in my mouth. I'm no Bobby Flay, but the rolls could use some herbs, spices, or cheeses to improve the quality of taste. The rolls were placed in a basket set upon parchment paper. This method of serving rolls didn't keep them warm, so they cooled quite quickly in comparison to Red Lobster. The great texture helped out Logan's total points. As for nutrition, there were 27.7g of carbs, 5.2g of protein, 10.6g of fat, and 227 calories. Definitely not the healthiest option. They earned a 6/10 in texture, 10/10 in taste, and 6/10 in nutrition. Logan's Roadhouse earned a total of 22 / 30 points.  
Cheesecake Factory: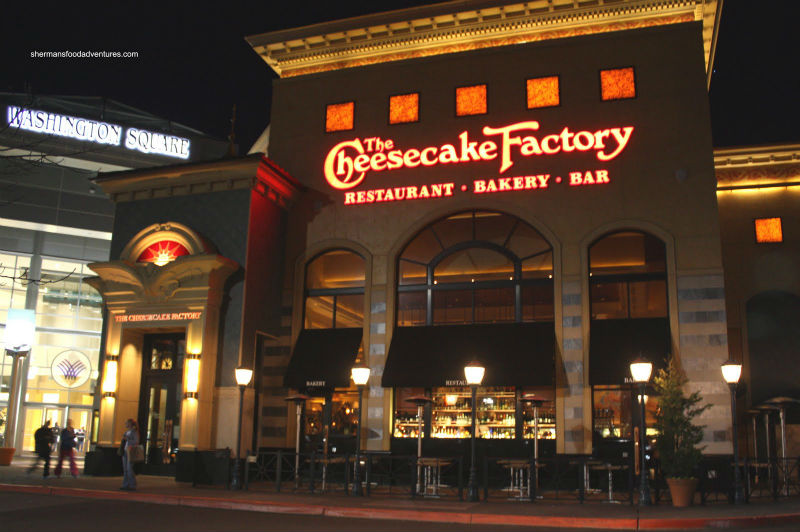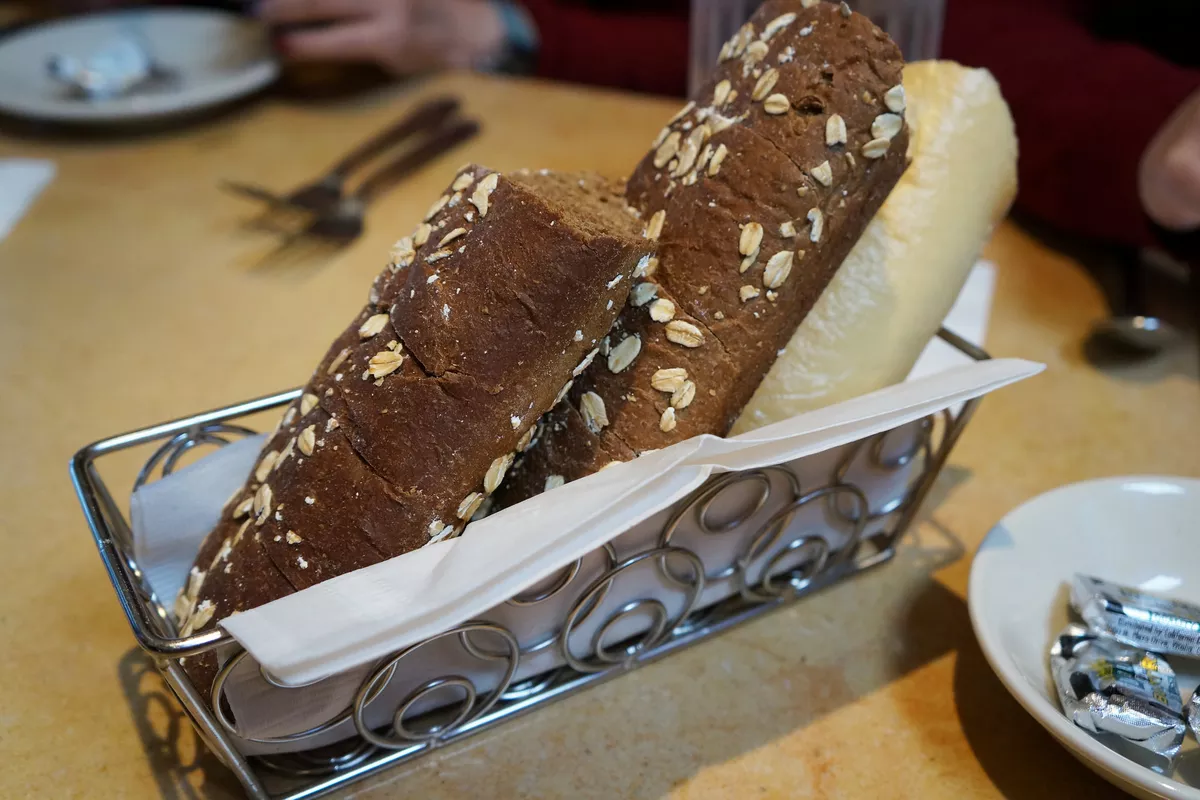 Walking into The Cheesecake Factory was similar to releasing a kid in Willy Wonka's Chocolate Factory. Hundreds of cheesecakes surrounded me and was tempting, but I had to keep in mind the purpose of my mission and why I was there: the bread. Automatically, a waitress greeted us with a freshly baked basket with an array of different bread options. Honey wheat, whole grain and sourdough were placed neatly in a metal basket accompanied by two cups of butter. With a perfect ratio of fluffy, yet dense texture, each slice of bread was packed with great textures that melted in my mouth. Each flavor had a great taste, balancing salty and sweet, with a background of a buttery outer shell. The sliced bread was so decadent, combining natural ingredients with modern spices that marry each other in your mouth. The oats topped on the whole grain slice were my favorite by far; it added another element of texture and flavor. Nutrients for the whole grain oat bread include 19g of carbs, 2g of protein, 1g of fat, and 88 calories. The Cheesecake Factory earned earned a 10 in all categories of taste, texture and, nutrition.Overall the total score was 30 / 30, a perfect score. Due to a combination of flavors, textures and nutrition, this accounted for the best score out of all restaurants.
Winner:
Each restaurant offered many different attributes making each type of bread unique in its own way. All restaurants brought what they had best to the table, literally. Taking into account the pros and cons of each, a decision was made. The Cheesecake Factory blew its opponents out of the water – or out of the oven I should say. They provided the most options, had the most delicious bread, and provided the most nutrition. Overall, the Cheesecake Factory is the breadwinner of this competition.