Regional basketball preview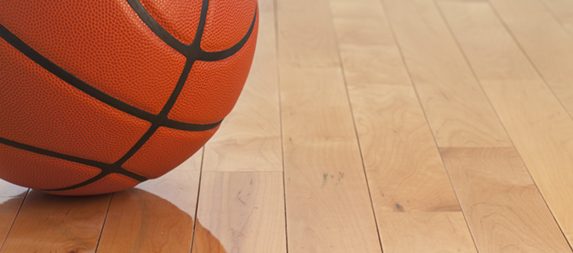 Deja vu.
  With no time left, West Ottawa could only watch as a three-point shot from the left wing arced toward the hoop.
  A year ago, that same shot dropped in, ending the Panthers' season in the regional finals.
  This time it missed. Survive and advance. Tournament basketball.
  "Honestly, the only thing I could think was that it was exactly like last year," Jr. Forward Derek McNitt said.
  An outstanding defensive performance and just enough offense kept the Panthers alive as they defeated Jenison 50-48. The game was tied late, and WO coach Steve Windemuller decided to hold for the last shot. With seven seconds on the clock, Sr. Tyler Bosma caught a pass on the left wing just outside the arc, shot faked, and drove left. He beat two defenders and finished with a clever reverse layup as he was fouled. He missed the ensuing free throw, but the two-point cushion was enough.
  On Monday at 7:00 at Grandville, WO faces a surprise winner from the Forest Hills Central District: Forest Hills Northern. These are the same Huskies the Panthers dismantled in the regional semifinals last year. The Huskies beat East Grand Rapids in an overtime thriller to earn their way forward and to bring their record to 16-7.
  The Panthers and Huskies have only three common opponents. WO split with East Kentwood and FHN beat them to open their season. FHN split with Northview and WO beat them toward the end of the regular season. And both teams beat Rockford: WO twice and FHN once in the district semifinals.
  Prior to the WO vs. FHN game, Muskegon plays Grand Rapids Christian in the other regional semifinal.
  This is the same GRC team that handed WO its only two losses last year, including the regional heartbreaker. In late December,  the Panthers got some measure of revenge, beating the Eagles 51-38. This year's Eagle squad is missing stars Xavier Tillman, who is playing at Michigan State, and Duane Washington, who transferred to Sierra Canyon High School in California. But they are still a formidable team, despite a 14-9 record.
  Muskegon enters regional play with a 19-3 record including two comfortable wins against the Jenison team that gave WO a great game on Friday. In their district final, Muskegon earned their sixth consecutive championship by beating Grand Haven 50-41.  Guard Econte Harris has led the way for Muskegon, scoring 21 and 18 points in the last two games. Defense, though, might be the key to Muskegon's success.
The winners on Monday face off at Grandville at 6:00 on Wednesday.
  The regional champion will play in the state quarterfinals on Tuesday, March 20 at 7:00 at Lansing Eastern. Powerhouse teams East Lansing and Kalamazoo Central are possible winners from the opposing region.