We got spirit, yes we do
As I walked into my third hour Journalism class I looked around at all of the people in class dressed up in black and white. As I made my way to my desk from the door I scanned the classroom looking at the different levels of black and white people had put on for Black and White day. As I reached my seat my eyes landed on Ben Hoey who had a unique look for the day. While many of my classmates had put on a black or white t-shirt and called it good, Hoey had decided to dress up in a black cowboy hat, a white bandana across his face, and a pair of black sunglasses. I continued on to my seat while reflecting on the number of people dressed up for Black and White day. Throughout the week there had been plenty of days with lots of people not dressed up for that specific day, but today it seemed everyone was sporting the school colors.
Black and White day at the end of Homecoming week stands out from the other days of the week for many reasons. It's the day with the Homecoming assembly full of cheering and shouting. It's the day with the fun to watch, but painful to do, belly flop contest. And Friday feels like the day with the most people dressed up in the Homecoming Week spirit.
After all it can feel like the majority of a class is dressed up for it or there are the people that go all out to make a special outfit for the day.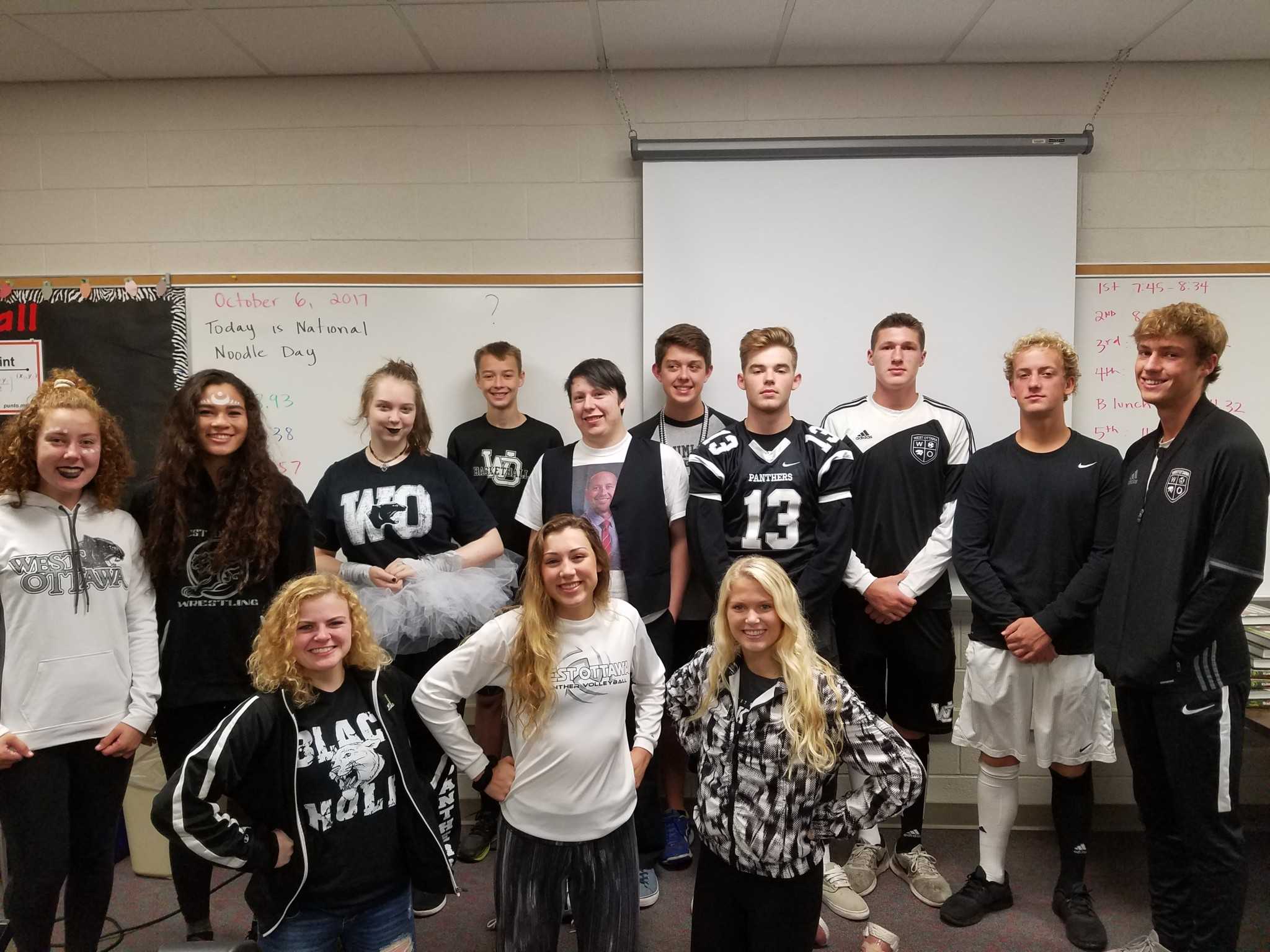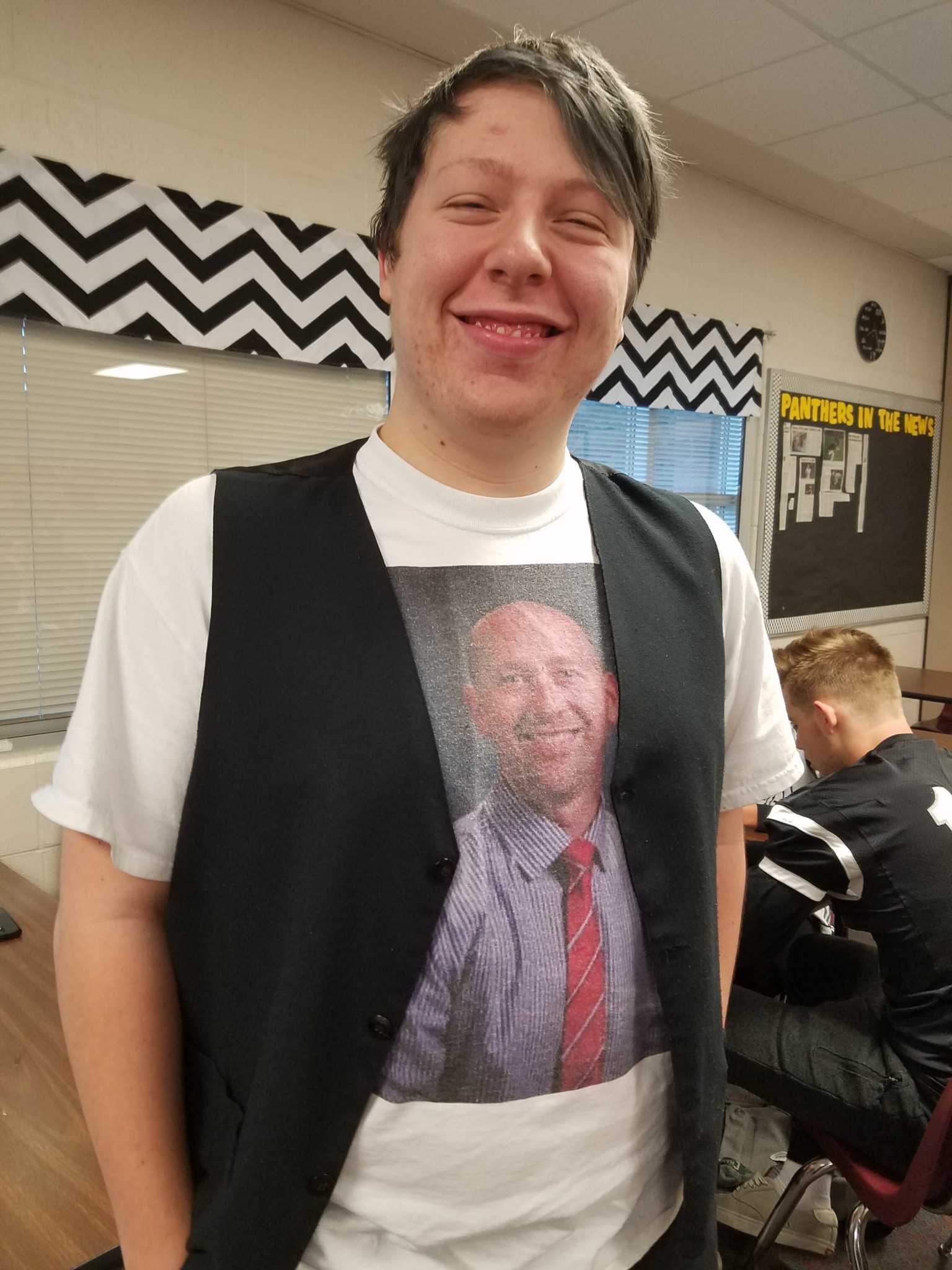 The sheer magnitude of students who participate in Black and White day is astonishing. Many teachers and students throughout the school felt that the number of students that participated in Black and White day was much higher than any other day. One of these teachers, instructor Justin Hudson said that "all five classes that I teach were dressed up a lot" for Black and White day.  The Homecoming assembly at the end of the day also gave a great chance to observe the number of students dressed up for the day. One section of the freshmen section of the stands showed a 85% participation in dressing up. The other sections of the stands showed similar percentages in making the number of students at WO in black and white as big as possible.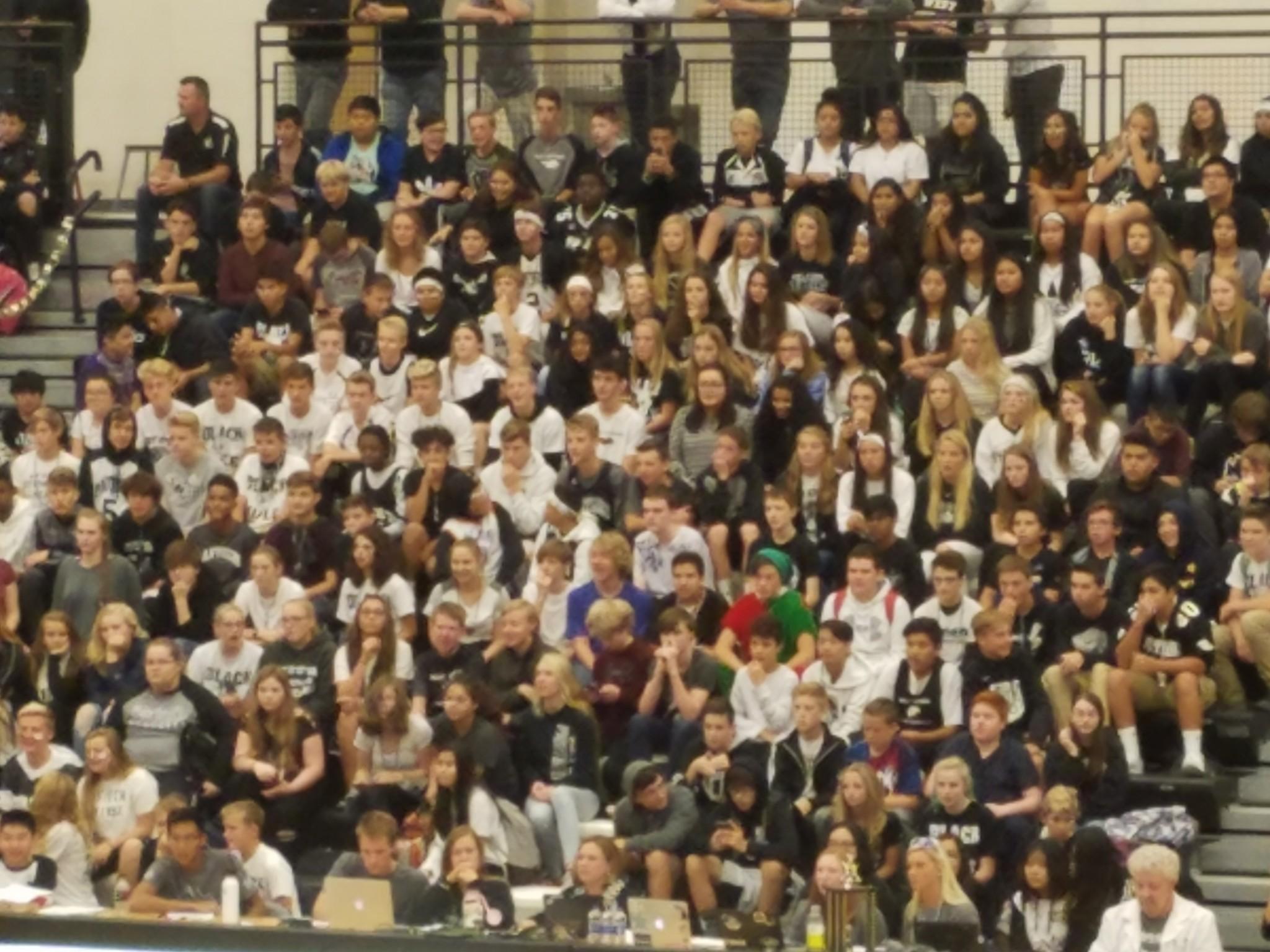 But even though that figure is impressive, the heart of Black and White day here at West Ottawa is to have fun and support our school through its colors in the spirit of the Homecoming and the Homecoming football game against Rockford this year.