There is no such thing as normal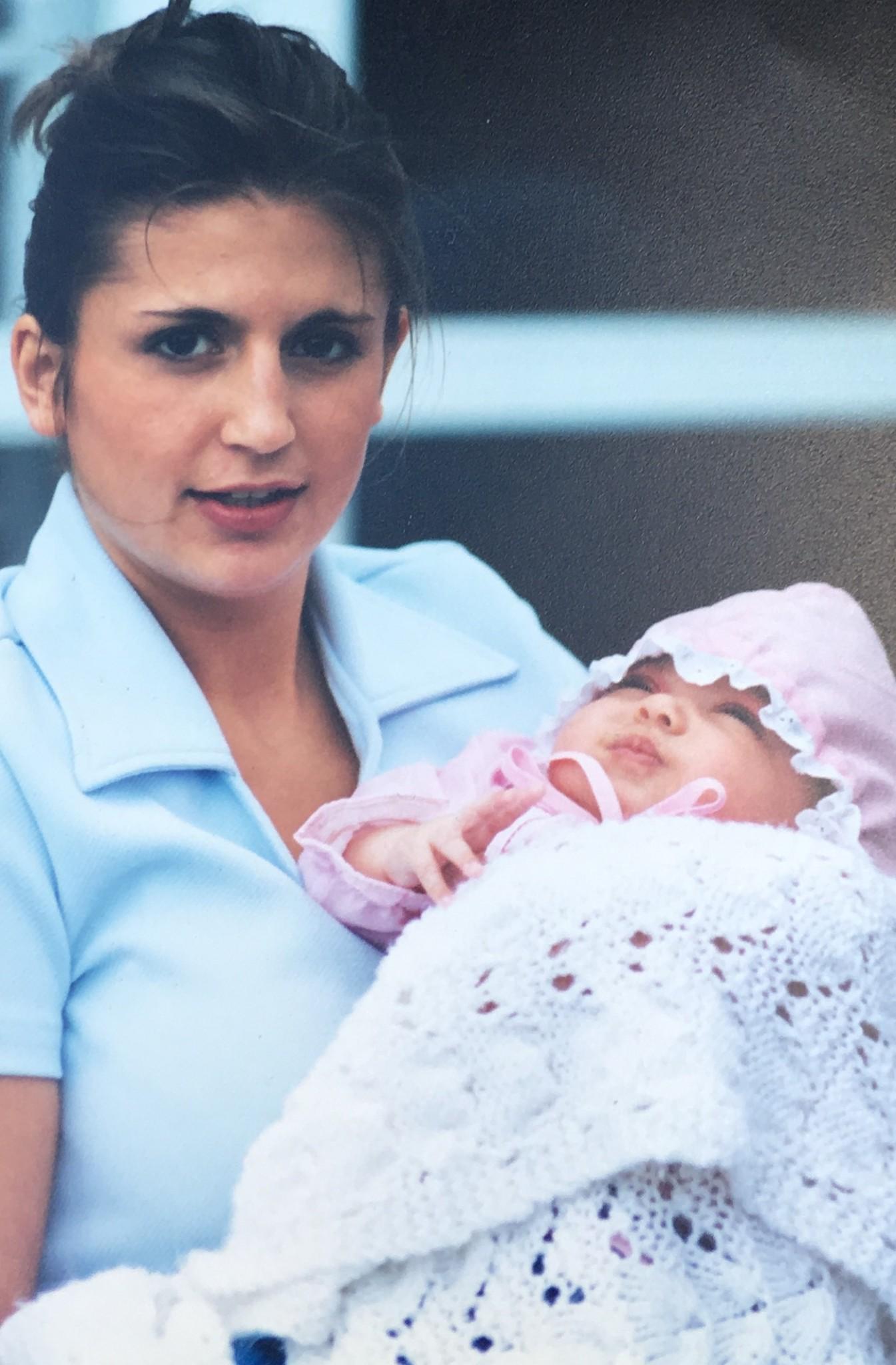 "For a long time I thought I was doing something wrong, that having children early was not 'normal'. From experience, I  learned that no one's life is normal," Jamie Paquette said. The beginning of her motherhood  started with what was the worst/best phone call of Jamie's parent's life. While her mom was out of town, Jamie was stressed and full of anxiety. She couldn't wait to tell her and get it over with. The call was something she had been dreading for days. Her voice shook as she said, "Mom, I'm pregnant."  Paquette's mom was shocked and upset when first hearing the news. But soon realized, her first grandchild would be a gift.
   "Besides from being a mom, I am also my own person. I have a career, I teach Zumba, and I have my own friends that I hang out with mother of two daughters, West Ottawa Alumni Hannah Paquette, who now attends Michigan State University and Soph. Olivia Paquette. Jamie describes herself as a positive, loving person. Jamie thinks it's important to look on the bright side of every situation no matter how hard it may be. In her free time, she likes spending time with her children and her husband, dancing, being outside with her friends, and playing with her dogs. The average person may not think a teen mom can get very far in life, but Jamie Paquette proved them wrong.
   Jamie stands out from other mothers because she was a teen mom. She also completed high school, and eventually went to college and completed a degree. Now, she works with families and connects them to resources at the Ottawa County Department of Health and Human Services. But, getting to this point in her life wasn't always easy.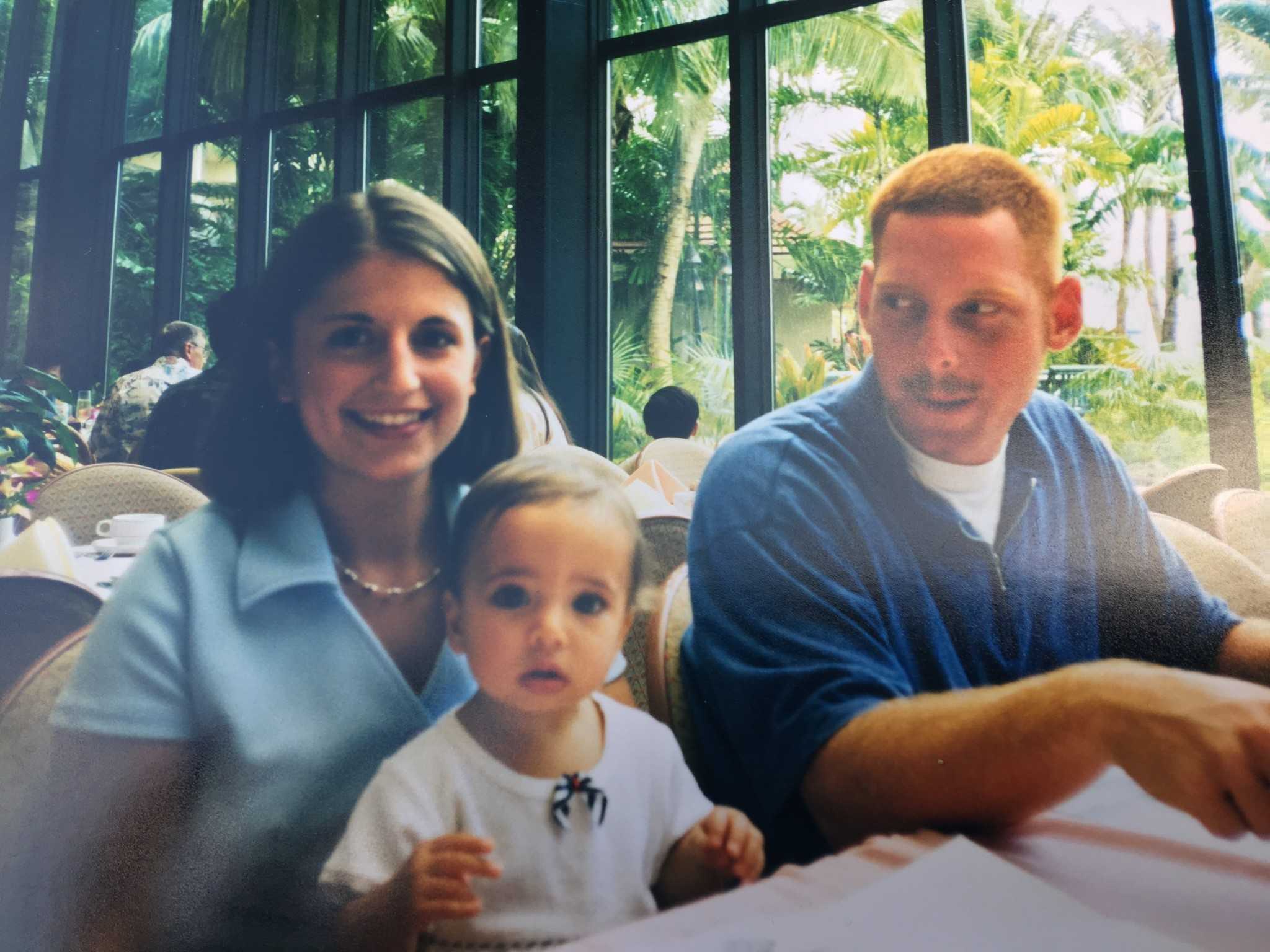 Jamie was pregnant and married at age seventeen, moving to Guam at the age of eighteen with her husband, Eli. "When I first left, I was so excited to leave because I was a teenager and I thought I couldn't wait to get away from my parents. But, I didn't realize how much I truly loved my parents and depended on them," Jamie said. Moving wasn't easy especially with her husband in the United States Coast Guard. Jamie's husband was a big help when he was on the island, but most times she was completely alone with a newborn. "I couldn't just go home because you know, I was on an island! And my husband was sometimes gone for months at a time" Jamie said. On top of being all alone on an island, Paquette had a baby to care for. "Getting out the door was never easy. It was like, 'Oh! The baby's hungry,'or 'Oh! Now it's nap time and we have to wait two hours to leave'," But almost completely independently, she took care of a baby and eventually went on to earn a college degree.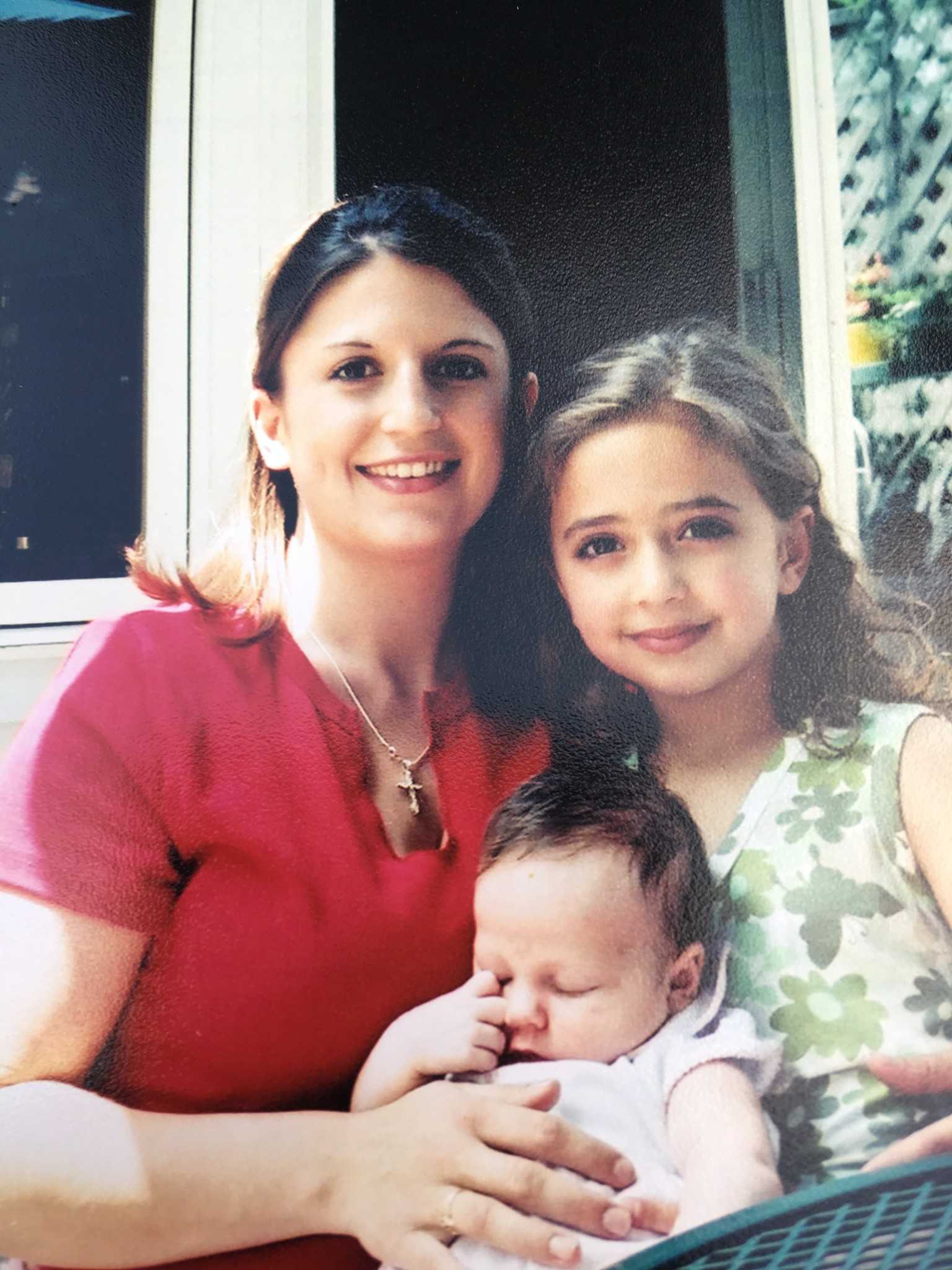 Completing a degree wasn't simple. Jamie completed a bachelor's degree in human services at the University of Phoenix. In addition to going to  school, Jamie was a full time mom to two children while her husband was working for the coast guard. "Having children early is extremely challenging but anything is possible. You can do anything you want with determination and persistence. You can finish high school or get your GED, become a doctor,  fashion designer, or an activist. You can do all those things. Don't give up on it. Your kids will appreciate that you worked hard and I think you'll appreciate it too." Hannah and Olivia are thankful for how hard Jamie worked as they have gotten many opportunities because of it.  "We are all capable of so many things. I truly believe anyone can do what I did and what many other people have done. You just have to put your mind to it." Jamie
   Suddenly after being on the island for some time, the family got orders from the Coast Guard to transfer from Guam to Port Huron, then Sault Ste Marie, then Saugerties, New York and eventually they moved to Holland.  They have resided here for five years and plan to reside for many more. After hard work, they've finally found their home. Jamie and Eli are proud of how far they've come and can't wait for what's in store for them in the future.
   Becoming a young mother is not always ideal, but it can happen. Jamie had a lot of advice for young mothers,  "My mother told me this when I was younger, 'Everything you do in your life is your choice and that's true for how you parent. You have to give up freedoms, even as an older parent! Every choice you make not only affects you anymore, it also affects your child.'" Giving up freedoms is the most surprising thing about becoming a young parent for Jamie.
   From pregnant at seventeen to a successful parent at thirty-nine with a college degree, it wasn't always easy for Jamie. It took persistence, determination, and a positive attitude. Jamie started on an island in Guam alone with only her husband, to living in Holland, Michigan with family to help her and support her. It is important to remember there are many success stories that include young pregnancies. Jamie urges people to understand that you can do anything you put your mind to, whether it be something small or something big. Anything is possible with the right attitude. There are many resources in Ottawa county if you are a young mother in need of assistance.