What is UB?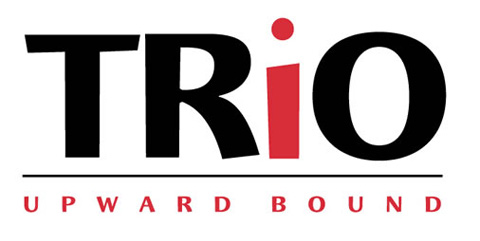 After spending 15 minutes on a bus ride to Hope College, 50 students from WO got off and headed down to the Upward Bound office to get their snacks and sign in. Once signed in, the students then head to their designated rooms where two or three college students in a specific major help the group with homework or to study  For one alumni, this program made a great impact. Alex Salas was a West Ottawa graduate from the class of 2015 who went through four years of Upward Bound and is currently attending GRCC. Salas appreciates the opportunity to have gone through and participated; if he hadn't, he knows he might not have even gone to college. Salas has many long lasting memories from his time at the program that he cherishes. There are also many aspects to the program itself that  Salas enjoyed, such as the great coaches, a wonderful performance held by the program, and being able to learn new ways of studying.
   To most, Upward Bound seems as a place to do homework, and many don't know much about it. During the school year, every Tuesday and Thursday students go over to Hope college until 5:45 to go over their homework, and they can get help with their studying or reviewing. "It was stressful doing it by myself and trying to figure things out on my own, but the tutors always were there to help me right after school and made me learn how to handle study sessions either with or without them, and it has helped me ever since," Salas said.  
   Salas has learned a lot from the coaches who are voluntary college students that help the students. For Salas, they helped him learn study skills that so far have been able to help him in college. Another issue that he realized before he went to Hope College after school is that he would often find himself not being able to do well during quizzes or during tests; the student coaches helped him learn all the study skills that he would need a few years later for college when the time came for studying and taking tests.  
One of the things he credits is a performance held during the summer session of Upward Bound: UB Live. The performance goes on for an hour and displays all the things that students have learned over the summer. Students may also get to showcase some talents at the event if they are willing to. "I have remembered I tried singing for that event and it has helped me express my singing and feeling more comfortable with actually singing," Salas said. UB Live helped him find a talent that he has found comfortable with and now has made him a much more open person as a result. He feels grateful to have had the opportunity to go to the summer session and to have experienced the performance.
Salas isn't the only case of someone using Upward Bound in order to find help for his classes, however. There are plenty of people who utilize Upward Bound in order to make sure that they are ready for school and able to understand the material; with the help that this program provides, everyone is much more prepared. Although many people still see Upward Bound as just another place to do homework during the school year, or just as summer school, what they don't often see is these wonderful benefits that the program provides.