Hockey 2016: Hard Work is Key
"Blue line back."
"Red line back."
"Far blue line back."
"Far red line back."
"When you guys get your skates off meet outside for a two mile run."
  This was the scene on the first official day of practice for the Boys Varsity hockey team. For the entire first practice, pucks were nowhere to be found; it was skating only, and for good reason. Having only 16 skaters and 1 goalie, conditioning and hard work are going to be important for the Panthers this year.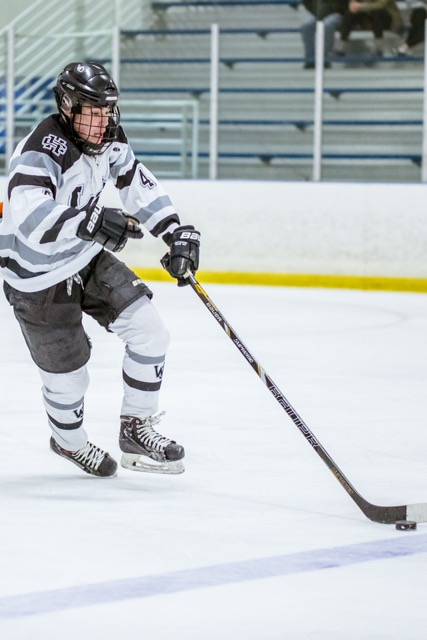 After finishing as runner-ups for the regional title, the WO hockey team has high hopes, but they realize they are going to have to be well prepared. In order to get ready, the team has implemented a new training regimen. Security guard Eli Paquette was introduced to the coaching staff this year. "The new security guard, Mr. Paquette, has done a lot in the pre-season, and now in practices, to help us get conditioned," Sr. goalie Jarod Klavon said. "We do a ton of off-ice conditioning after practices, which already includes a lot of skating," Klavon said. With Paquette's grueling conditioning schedule, the Panthers are hoping to be ready to compete throughout the long season.
  Because of the short bench, the hockey team is only able to skate three forward lines instead of the conventional four. With this in mind, Coach Nick Biondo realized that he would have to spread out the talent throughout his three lines. "With the team this year, there is no such thing as a typical first, second, or third line player. Coach has tried to spread out the talent through all three lines because we don't have the larger bench like we have in past years," Sr. Capt. Zeb Miller said. By using their unique strategy, the team hopes to play all the lines equally, allowing the three lines to be more fresh for the third period. This year it's going to be all about being able to compete in the final period.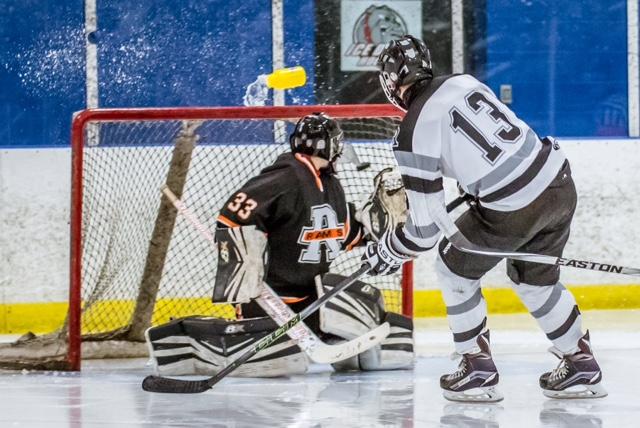 Although most teams might change their style of play, the Panthers still want to stay true to its unique style. "Coach Biondo's strategy and style of play has always been working as hard as you possibly can, and playing desperate," Miller said. Miller and Klavon, both four-year varsity players, do not see their style of play changing just because of a short bench. "We have always had a desperation and scrappy style to us because we have always been viewed as the underdog ever since coach [Biondo] took over," Klavon said.
  Of course, as the season goes on the team may come across some struggles. The team has a lot of first year WO hockey players and quite a bit of youth. "With a lot of the new and young players on the team, they may feel the pressure of playing on a varsity hockey team for the first time," Miller said. Playing on a short roster will just add to the pressure that the new players will feel. The young players will attack these struggles by gaining experience. With each pass, each shot, each check, and each game they will gain more confidence and wipe away their inexperience.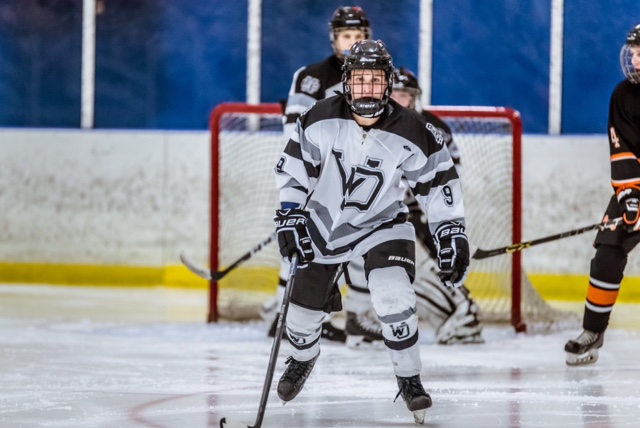 Even though the Panthers are playing four fewer skaters than a typical team and only one goalie, there are advantages to having the small roster. "You know everyone on the team so well, and you know everyone is holding each other accountable," Klavon said . "You no
longer have these extra guys who are just there along for the ride, the guys who just try to slack off." By keeping each other accountable, the Panthers look to be a very disciplined team.
  Catch the Panthers next home game on December 21 at the Edge Ice Arena against Caledonia/Lowell.