Spring sports
For the past two years, WO spring sports haven't had the ability to practice outdoors until after spring break. Teams have been forced to practice in the gym due to harsh weather conditions.
Boys Baseball- "I'm really looking forward to playing outside and winning a lot this season. Practicing outside will also contribute into improving my skills in a better way," Frosh. Matthew Cox said.
Coach: "The advantages to practicing outside is we get to play baseball where it's supposed to be played, which is outside on the field. We can get a lot of good work done in the gym, but on the field is the best way to get quality repetitions.  It's also easier to evaluate your team when you play outside," Boys Baseball Coach Matt Naber said.
First home game after spring break: Wednesday April. 13, 2016 vs Jenison High School at 4:30pm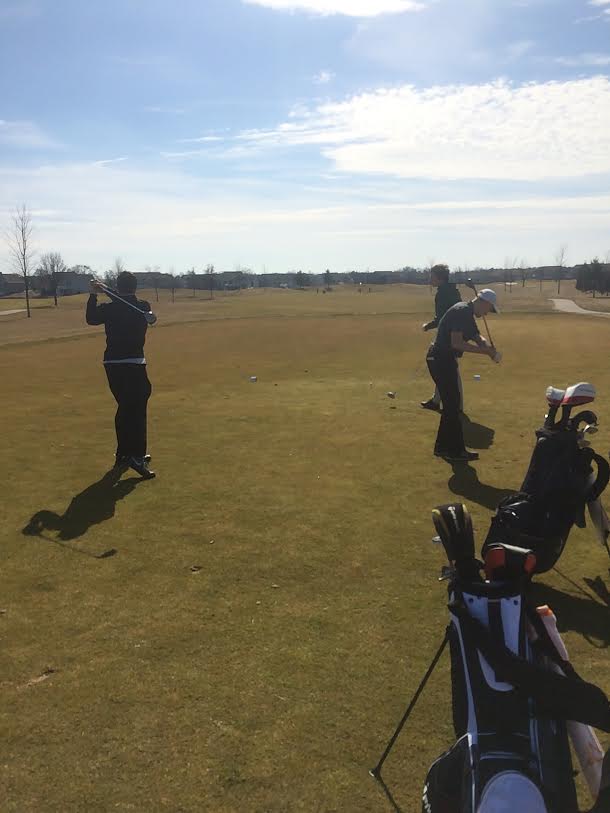 Boys Golf- "I am looking forward to playing golf outside, it should be fun because it will be windy most of the season, which is due to the golf club we play at. But, practicing in the tough weather conditions will make our team stronger," Frosh. Collin Robbins said.
Coach: The advantages of practicing outside is the amount of room we have to spread out and see exactly what players are working on, how they are practicing, what they are trying to improve upon, where the ball goes in flight, and we are able to see complete swings with the results it created," Boys Golf Coach Tarry Cutter said.
First home game after spring break: Thursday April. 21, 2016 at Macatawa Legends Golf Course 3:30pm
Boys Lacrosse- "There's obviously more room to play outside and it's always better to practice in a field that gives us a real experience of our actual games," Soph. Braxton Brandt said.
Coach: "Playing outside has many advantages. The amount of space we can use on a full field. Playing on grass is very different than trying to pick up ground balls on a wooden gym floor. There is also a difference with how you see the ball outside. There are some things we can accomplish indoors, but not many game-like situations," Boys Varsity Lacrosse Coach Rick Becker said.
First home game after spring break: Monday March. 28, 2016 vs Portage Central HS at 5:00pm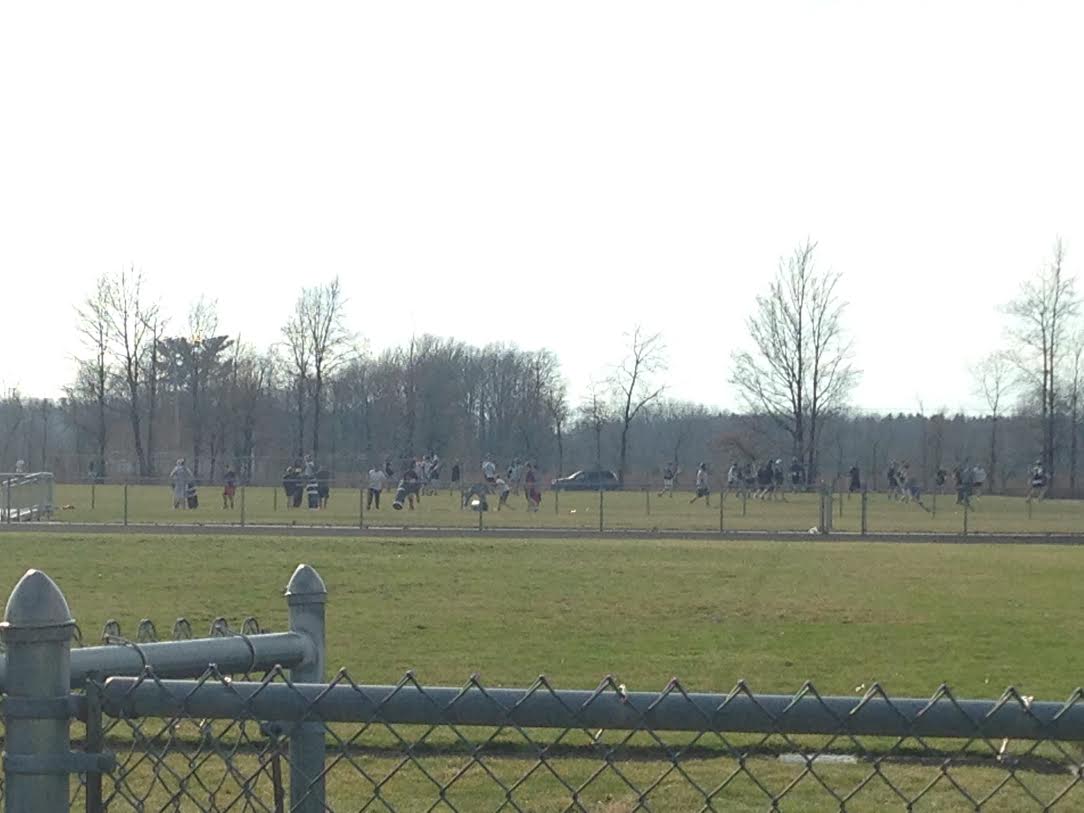 Boys Track and Field- "Practicing outside is always better and always has more advantages when I'm doing high jump. But, I don't really want to practice outside if the weather is nasty. I prefer practicing outside when it's not too cold but not too hot," Frosh. Abraham Gaona said.
Coach – "It is always an advantage for track athletes to be outside. Track teams are large, so just having more space is helpful. Track has a number of different events that we cannot do inside- pole vault, high jump, long jump, and the throws. Being outside allows us to practice everything that we need to in order to be ready to compete in our meets. The earlier we get outside regularly, the more prepared we will be for our meets," Track and Field Head Coach Daniel Blake said.
First and only home meet: Saturday May. 7, 2016 Von Inns Relays at 8:30am
Girls Soccer- "Playing outside is something I am really excited for because it's a better environment to play in," Sr Annie Walsh said.
Coach- "Indoor practices for soccer are basically limited to fitness and technical skill development.  It is very difficult to assess how players will perform in game situations because the space is so limited indoors.  The only good way to truly assess a player's skill and ability to impact a game is to be outside," Girls Varsity Soccer Coach Brent Wyckoff said.
First home game after spring break: Friday April. 15, 2016 vs Holland Christian High School at 7:15pm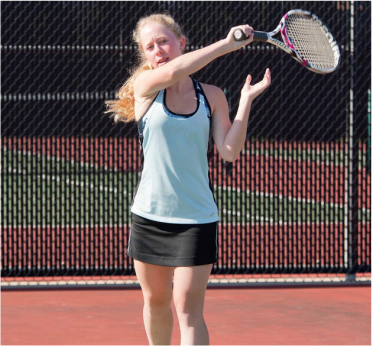 Girls tennis- We have begun tryouts outdoors for this season. This has helped the team because now we'll be better prepared for outdoor weather and actual matches," Frosh. Kayla Lebster said.
Coach: "The advantage of practicing outside is that we get used to playing with wind, the sun, and colder temperatures.  Tennis balls are light, so they blow around a lot in the wind.  Practicing in the wind helps us predict where the ball will be when we need to hit it," Girls Varsity Tennis Coach Peter Schwallier said.
First home game after spring break: Monday April. 25, 2016 vs Hudsonville High School at 4:00pm
Girls Track and Field said- "I'm honestly so excited to be running in such nice weather so early in the season. Besides the fact that it's simply nicer weather out, it gives the team a chance to be able to get out on track and get in some workouts earlier on, meaning we'll be more prepared when ours first meets roll around," Sr. Abbey VanAllsburg said.
Coach: "Running outside is always better for runners. Running warms up your muscles and after a while, running in harsh weather is not bad. Practicing outside is definitely a bigger advantage and having the ability to practice outside on the track gives runners the feel for what an actual track meet will be like," Girls Track and Field Coach Raeanne Hart said.
First home game after spring break: Saturday May. 7, 2016 Von Inns Relays at 8:30
Boys Rugby- "I am very excited to start practicing outside and to start tackling. I'm really also looking forward to our games and the better the weather, the better we'll play," Frosh. Eric Paauwe said.
Coach: "We need the space to work game"like" situations. Our sport is very demanding with conditioning and being inside is limiting to what we can do. We also have many drills that require tackling and going to the ground and that can't be done on a gym floor," Boys Rugby Coach Sean McTaggart said.
Girls Softball- "I'm really excited to be playing outside! I can't remember the last time tryouts were actually outside. Usually, we are in the gym at first and then when we go outside we have to adjust to how the ball bounces on gym floor to dirt. So being outside is really helpful," Sr. Ashley Perkins said.
Coach: "It's a huge advantage for try outs and picking our team. Everyone looks better in a gym. Going outside you can see who can perform in a game like setting. Also it's much easier to go over game situations on an actual field. Plus you can see who can hit the ball and how far because you're not limited to the batting cage." Girls Softball Varsity Coach Michelle Mathews said.
First home game after spring break: Saturday, April 16, 2016 Martic E. Ball Tourney at 10:00am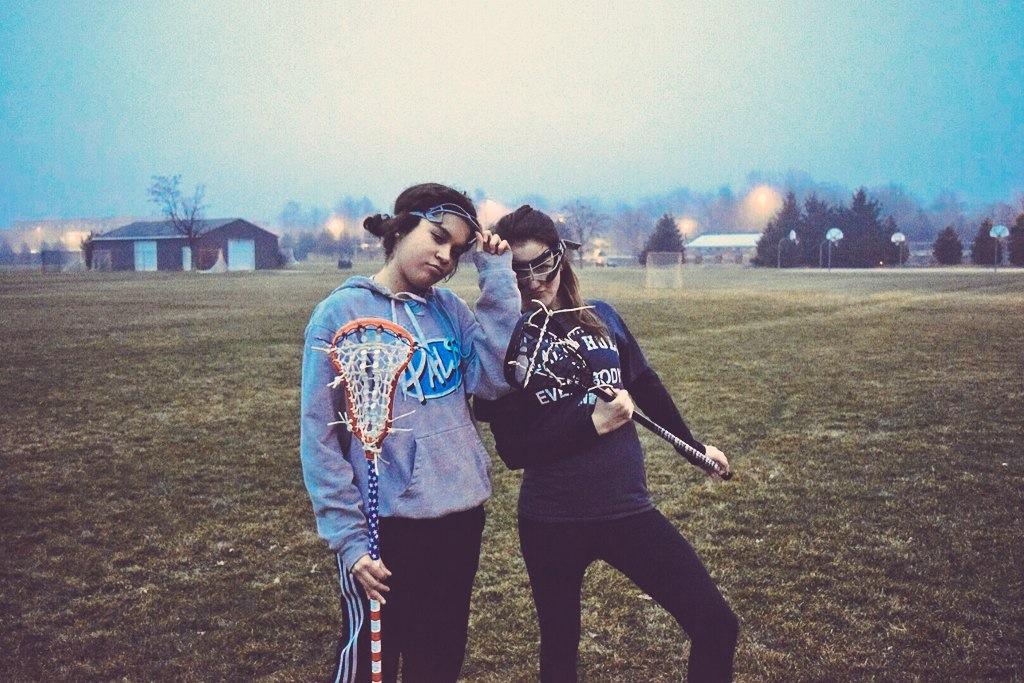 Girls Lacrosse- "I enjoy outside practice because ground balls are a lot either and I like being outdoors after being inside for school. Also it is extra fun when there is nice weather," Soph Scarlet Kellner said.
Coach- "Practicing outside is significantly better for us than practicing in a gym because it really affects the way that the ball rolls/bounces on the ground, and gives us a lot more space. We want practice to be as realistic as possible to a game–games are only cancelled for weather if there is thunder/lightning. We have even played in the snow," Girls Varsity Lacrosse Coach Jamie Slenk said.
First home game after spring break: Wednesday April 13, 2016 vs Zeeland East HS at 6