Early Graduation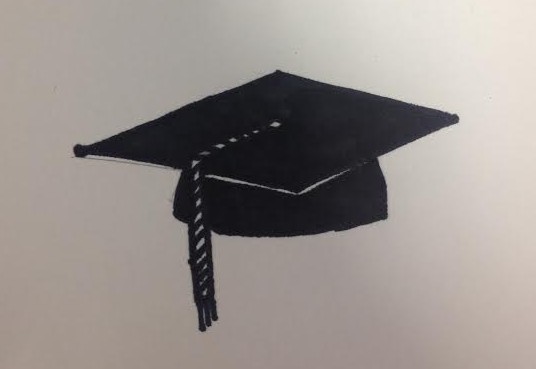 Sr. Sophie Siv will be giddy with excitement. She will be on her way to her high school graduation and will hardly believe that the day will have finally come on that Thursday night, May 26. Dressed in her gleaming white cap and gown, Siv will enter into the bustling school and find her spot in line. While she will be waiting, she will think of her siblings coming in from California for that weekend to celebrate. She'll wish they could be there to see her graduate and will wonder why WOHS had changed graduation night to a week night. By that time, the music will have started and the students will proceed into the gymnasium. Although some family members will be unable to attend graduation, the atypical graduation date has more benefits than the previous method.
   Nothing is vastly different  this year from last year that caused the change of graduation; it's simply an experimental change. "The administrative team looked at this for over a year and gathered feedback from area schools that have already implemented a Thursday night graduation. This change was the product of a year long study into the benefits of moving the commencement ceremonies to a Thursday. We believe that this will be best for all students moving forward," Reinecke said. The early graduation date for the class of 2016 contributes to more benefits than previous graduation dates.
  Changing the graduation date to a week earlier than years before will allow more time for teachers to focus on underclassmen. In addition to this, the underclassmen will also have less senior led distractions during those three weeks of learning on campus. "Class feels the same but just quieter and smaller once the seniors are gone," Jr Kasidy Kuzmanko said. Having calm and smaller classes after the seniors graduate, give teachers the advantage to work in depth with the underclassmen before final exams and the end of the school year.
  Dressed in her white cap and gown, full of excitement, Sr. Sophie Siv will have finally made it to her high school graduation. Thankful for all of the accomplishments, experiences and goals that Siv has reached in high school, the early graduation will likely be bittersweet, but not a bad change. At any time a change occurs, there is going to be an adaptation phase. For most seniors, having graduation a week earlier can be an advantage and a breath reliever. While some family members of the seniors will be unable to attend graduation, the date of graduation for the class of 2016 hold more benefits than the graduation date of previous years.