Super Bowl Recap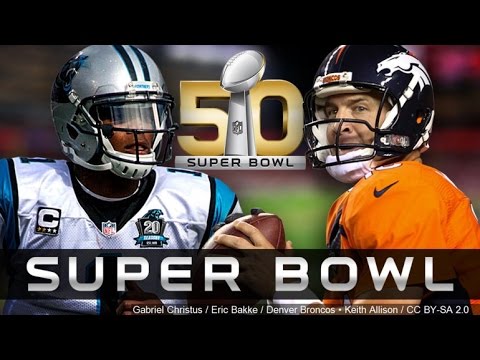 Over 115 million people tuned into the show. West Ottawans were a small chunk tuned into Super Bowl 50. We interviewed students on what went good and what went bad.
Halftime show reactions:
Junior Paul Harrington
"Overall I thought the game was boring, but I loved seeing Beyonce dancing on the stage, it was probably my favorite part of the entire event."
Sr. Ellie Bader
"The halftime show was iconic."
Reaction to the overall game:
Sr. Jacob Wilson
"I didn't want the Broncos to win because I don't like Peyton Manning because he looks funny, but I did want the Panthers to take the win because Cam Newton is an up and coming quarterback. I also liked how Cam over reacted and fell to the floor, overall I thought it was a good game."
Soph. Peyton Bremer
"Before the game there was all this hype that Carolina was going to blow Denver out of the water but I didn't believe the hype. I wanted Denver to win because it would be cool if Peyton Manning won his last super bowl and retired. But overall, the game was alright. It was amusing seeing Cam Newton cracking under pressure while Denver's defense killed him.
Sr.  Jake Schaab
"I thought Denver was going to win with a slim margin but our offense wasn't on point, but fortunately our defense was, and defense wins championships. I was most impressed with C.J. Anderson. Cam Newton is good, but once you get into his head then you won the game. Go Broncos!"