Pierre Ricard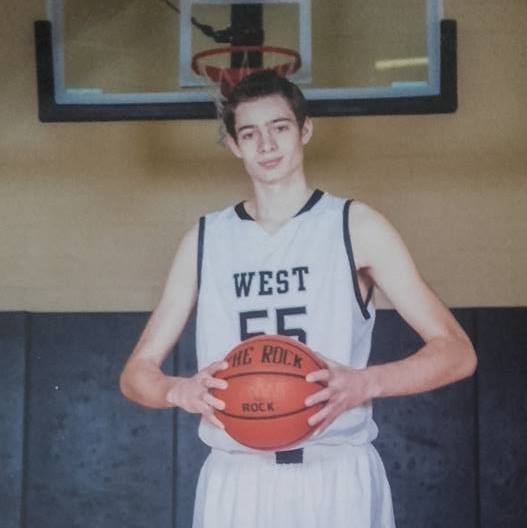 For many people, having the chance to visit another state or even country is very life changing. Not only have I had opportunities to visit different states and get a feel for their way of life, but I have also have had opportunities to sit down and talk to several different exchange students at West Ottawa about what surprised them while living in the United States.
  One student in particular that caught my attention was Jr. Pierre Ricard from France. Although I just met him this semester, he was very open to connecting with different students in class and myself when I sat down and asked him a few questions of what he's noticed is different in Michigan and at West Ottawa than in France. "The system at West Ottawa is very different than what the system is at my school in France," Ricard said. "Everything is a lot bigger. I am pleasantly surprised that I have the opportunity to be precise while choosing my classes to take and be able to eat food and have drinks in class. I was not allowed to at my school in France," Ricard said.
  Ricard also commented that the kids at West Ottawa are very lively and bold when talking about their opinions. Ricard thinks one of the biggest adjustments is the change in winter seasons saying, "Winters in Michigan are much colder than what they are like in France. A lot of snow is rare where I live."
  Ricard explained to me that in France, the relationship between teacher and student is drastically different than the relationships students have with their teachers at West Ottawa. He made clear that in France, kids go to school for work, and if you don't go to school – it's your problem. He noted that he enjoys how much easier classes are in America and how much friendlier the teachers are here.
  Not only was Ricard on his school's basketball team at his old school, but he joined West Ottawa's JV Basketball team when he became a student at WO. Being 6'1, basketball comes easily to Ricard. He brought up how much he enjoys being part of WO's team and being able to learn new skills.
  Ricard also remarked how he's been very appreciative for all the different opportunities he's had in the time he's been in Michigan. Living with the Ives, he brought attention to the fact of how many new, exciting things he's gotten to take part in. Whether it's going out with Mr. Ives and his son and cutting wood, going out to dinner, or going dirt biking, Ricard has enjoyed every second he's been in America.
  Other than gaining experience and meeting new people, statistics show that kids who study abroad find employment within 12 months of graduation. Exchange students are twice as likely to find a job than kids who don't study abroad. Statistics have also shown that exchange students reported that studying in a different country allowed them to adapt better to diverse work environments. Due to the fact that Ricard already loves school and is a determined student, not only is the chance of Ricard being successful when returning home very high, but he gets to return home knowing he has friends in Holland, Michigan.