Last summer, Sr. Keeton DeCoste had an experience at Fenway Park that he will never forget. DeCoste's Red Sox were in a heated match up against their longtime rivals, the New York Yankees, and he will always remember how he felt towards those "annoying" Yankees fans sitting in his section. That feeling DeCoste had when leaving Fenway after watching his team get embarrassed 12-5 is one that he does not want to recreate.
   Rivalries have always been a part of sports, and they have the ability to make these sports more interesting. Whether it's due to location, divisions, or history, rivalries are a part of almost every sports franchise. At West Ottawa, there is a broad variety of students, which means there are many different fans of different teams.This causes rivalries to exist at our school, which can cause relationships to be harmed.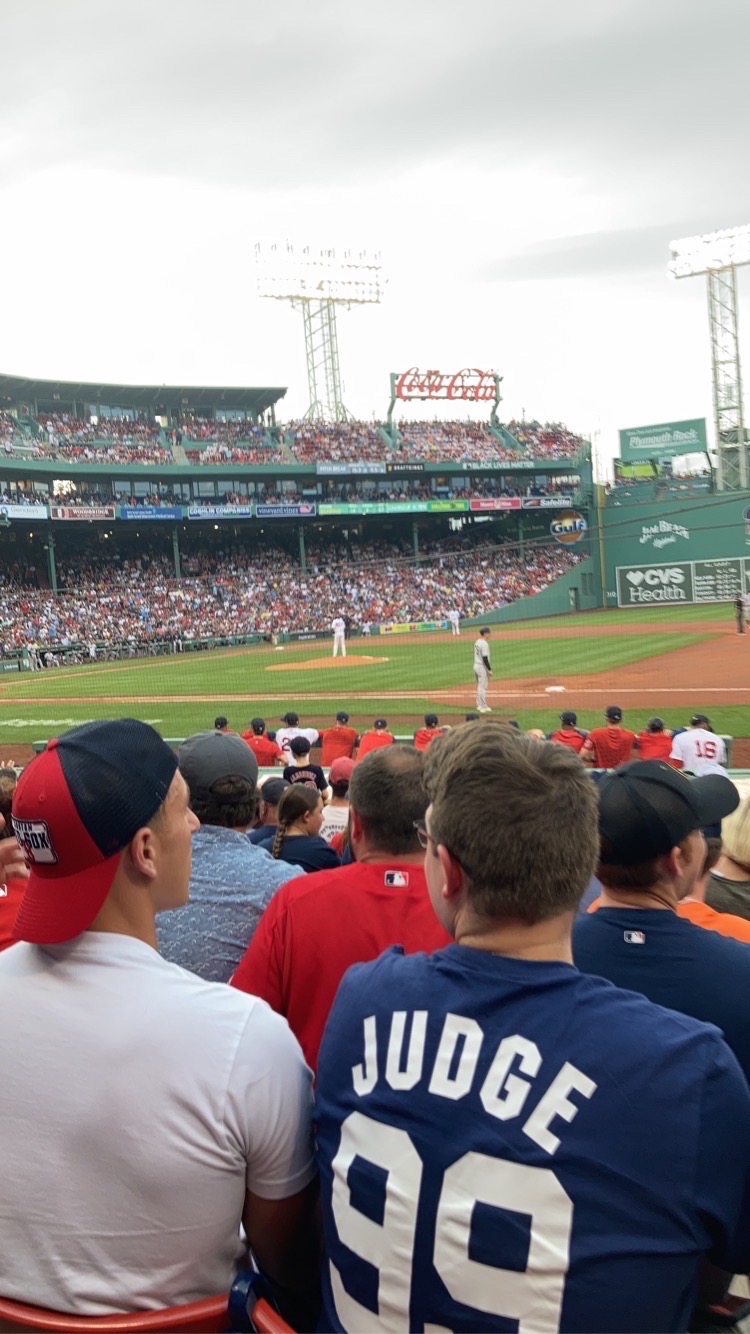 DeCoste has been a Red Sox fan his whole life, and his team is extremely important to him. His whole life, DeCoste has never been able to stand the Yankees and their pinstripes. "A lot of them (Yankees fans) are snobby and they like talking about their rings." 
   One of DeCoste's friends,  Sr. Carson Morley, is a Yankees fan, and their relationship seems to be one-sided during the rivalry. DeCoste says that their relationship is unaffected by the rivalry, but Morley thinks otherwise. "My opinion on Keeton stoops even lower because he always posts (on Instagram) when they win and he just seems to think they are the best team ever." 
   Morley has been a Yankees fan for 12 years, and he has many complaints towards Red Sox fans. "Red Sox fans talk a ton of crap about the Yankees even though we have been the better team recently and have beat them on many occasions, and they just think the Sox are the best team ever."
   Jr. Corbin Bolt has been an Ohio State fan since birth. "I grew up watching Ohio State games every weekend with my dad," said Bolt. "I think the rivalry between Ohio State and Michigan is so toxic because of how good both schools have been throughout history, and because both schools are almost always very good." 
   "My worst experience with another fan base was when Ohio State lost to a 15 seed a few years ago in March Madness. There were a lot of Michigan fans making fun of Ohio State. Because I live in Michigan, I know a lot of people that are Michigan fans. My relationships with them are not normally affected by the rivalry throughout the year; however, when it gets to within a week or two of the game, there is a lot more trash talk."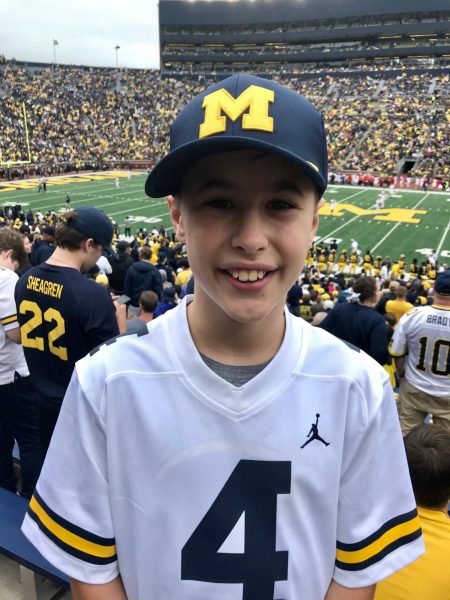 Jr. Teagan Johnson, a good friend of Bolt's, is a die-hard Michigan fan. "I've been a Michigan fan for my entire life." Even though they are good friends and have known each other for over a decade, game day is still taken very seriously. "Corbin and I are normally pretty chill and are friends, but once it's game day, we're oppositions. I think the rivalry is toxic because of history in general, it goes back a while." For both of these fans, their teams are extremely important to them.
   Jr. Gerrit Corell is a big Green Bay fan. "I've been a fan of the Packers ever since I started watching football, so about 13 years. I think the rivalry is toxic just because Wisconsin is so close to Chicago. They've also been original NFL teams since the 1920's." 
   Jr. Christopher Williams, a Bears fan, had similar things to say about the rivalry between the two teams. "I've been a fan of the Bears my whole life, so 16 almost 17 years. There's a lot of history behind the rivalry and as time goes on I think it gets more and more toxic." Both sides of the rivalry also had similar feelings towards each other. "After a rivalry loss, I feel hatred towards the Packers and their fans".
   "I hate 'em. I don't like taking losses to bad teams", said Corell. "My worst experience with another fan base was in elementary school. My friend just told me that he wasn't gonna be my friend anymore since I was a Packers fan and he was a Bears fan." 
   Sports rivalries affect the West Ottawa student body in many ways, whether it's with a good friend or just a classmate. The Bears-Packers, Yankees-Red Sox, and Michigan-Ohio State rivalries are all great examples of rivalries that can cause division amongst people.