The return of Young Americans, 2023
Cut loose! Footloose! Kick off the Sunday shoes! Please, Louise, pull me off of my knees! Jack, get back, come on before we crack! Lose your blues, everybody cut footloose!
The sound of this classic song from the 1980s rings through the West Ottawa PAC.
The voices of 200 students and their Young Americans leaders.
Big smiles, high energy, and stunning musical numbers.
The Young Americans have not returned for a show at West Ottawa since 2016, pre-Covid.
This summer, the Young Americans are back.
The Young Americans, founded in 1962, is a charitable organization dedicated to the promotion of understanding and goodwill among people throughout the world through music, dance, performance, academic education, and cultural interaction among Student Members and their audiences. Student Members tour the globe in hopes to help other students attain self-confidence, self-esteem, and respect for others through music, dance, and performance.
The Young Americans were supposed to come to West Ottawa in 2020, but the camp was canceled day of due to the starting of the Covid-19 pandemic. This left many West Ottawa students longing and disappointed.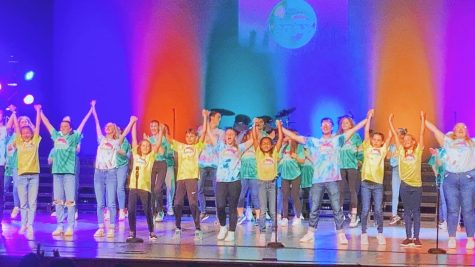 West Ottawa alumni Gabi Hall will be returning to WO this summer for YA. But this time not as a student. Hall will be returning to WO as a Young American. Before becoming a Young American herself, Hall participated in ten Young American workshops and camps. This is what sparked her passion for the group. "Its purpose was to bring music back into schools, opening doors of discovery for the musical talents of young people. Students spend three days learning to work together, to respect each other's strengths, and to discover their own potential, all through the universal language of music and dance. 20 years later, the organization progressed to offering five-day performing arts summer camps to communities across the United States."
Hall believes that one of the biggest strengths of the organization is how invested that each Young American cast member is with each student. "From the first day to show day, we are with you through the whole process. There is a bond that's created between the YAs and the kids that you don't really notice or realize until the week is over."
The Young Americans don't just grow student's skills as performers but as a people too. "You get to spend 5 days with people who are investing in you and your growth as artists and as people. It's a whole week of singing, dancing, acting and lots of other creative activities surrounded around growth in the performing arts and community. This year's theme is 'together' which centers around us being better together and being supportive of those around us and the special talents we all have!"
West Ottawa students who participated in YA in the past have thoroughly enjoyed it.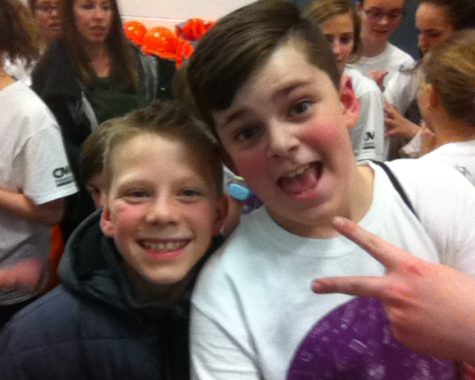 Jr. Keegan Angel said, "I always enjoyed the music and the dancing, but most of all I really enjoyed how all of the Young Americans were so welcoming and made everyone feel like the main character. I was planning on participating in the canceled camp. I vividly remember the night before it got shut down talking about how excited all of my friends were to do it for the first time."
The news of the 2020 camp being canceled was an extremely disappointing moment for performers. Little did we know that this was just the beginning of the damage that the Covid-19 pandemic would cause.
This disappointment in 2020 is part of the reason that it is so exciting that YA is back this summer. In a way, YA can help students reminisce and relieve missed opportunities.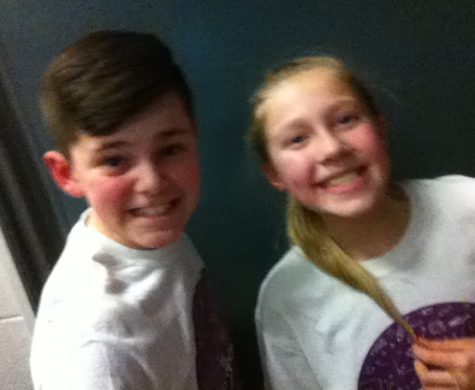 Jr. Brooke Pedersen said, "I loved going to Young Americans and looked forward to getting to go every year. I loved that I got to be a part of a really big show and show our parents at the end of the week. I also loved meeting all the new and very talented leaders and getting really close with them as the week went on."
Pedersen was also signed up for the canceled 2020 Young Americans camp.
Jr. Noah Carithers has not participated in YA in the past but is signed up for this upcoming summer. "I have not participated in YA yet but I am very excited to this summer. I was going to do it in middle school but unfortunately it got canceled. I am so excited to be a part of the show. From what I've seen it is always high energy and I'm excited to meet some really cool people."
Sr. Xander Fredericksen participated in YA in elementary school. "I loved Young Americans because I got to be goofy and be myself in an environment where everyone else is doing the same. It's a judgment free zone and everyone goes to have a good time."
The Young American camps are something that can be enjoyed by an extremely wide range of students. These camps help students to build skills not just musically but also emotionally. Students are carefully pushed out of their comfort zones and forced to grow. Experiences such as these are incredibly important for developing minds.
Overall the Young Americans is an experience that I personally recommend to all current students.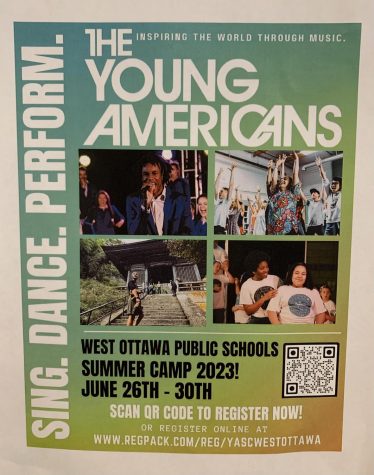 Currently you have the opportunity to sign up for the upcoming YA camp this summer. It will take place in the last week of June from the 26th through the 30th. Even if you don't participate in the camp, come watch and support your peers! The show takes place on Friday June 30.
If this article gave you even just the slightest bit of interest in the Young Americans I encourage you to sign up for this summer, 2023, with the utmost confidence that you will have an incredible experience.