Taylor Swift's discography: worst to best
At 33 years old, Taylor Swift has released 12 albums, written 130 songs, toured 6 times, and attended 21 music festivals. She's also won 40 AMAs, 12 Grammy Awards, and 34 BMI Pop Awards. From country, to pop, to rap, to folk, Swift has music for everyone, and is easily one of the greatest female musicians of all time. 
   Her music does not disappoint, and although this was very challenging and somewhat controversial, here is my ranking and reviews of each Taylor Swift album from Debut to Midnights. 
10: Midnights (2022)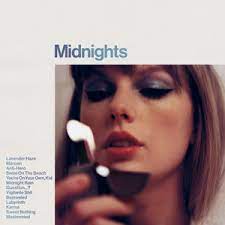 Awaiting an album of sad, relatable, but deeply lovable heartbreak songs, Midnights was one of the biggest disappointments of fall 2022. Now, to be fair, Taylor Swift does not have any bad work, but there are some songs that should be questioned.
   With the airy texture of Lover and 1989, as well as whispers of Reputation, Swift does a great job of hinting her past albums into her new music. Her journey of her "13 sleepless nights" gives flashbacks to different periods throughout her life, and the emotions that come with. By doing so, the album offers a lot of variation, from falling in love, to heartbreak, to revenge. 
   However, Midnights provides few to no amazing new tracks (apart from "You're on Your Own Kid" and "Maroon"). The terrifying hook of "It's me, hi / I'm the problem, it's me" in "Anti-Hero" is one I would not praise her for writing, along with the entirety of "Vigilante Sh-t." 
   Being the first album since Red (Taylor's Version), the standards were set high, and the sad truth is this album is nothing special compared to its past competitors.
9: Lover (2019)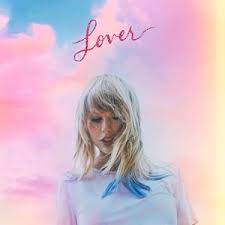 Lover is one of the most controversial ones Swift has written. Following the edgy and risky Reputation, Swift released a rosy-cheeked, garden-of-flowers, love album. It took fans by surprise; she had the right idea, but it was just not executed well enough to be worthy of praise. 
   The bright harmonies of "Paper Rings" and "Lover" provide listeners with a glimpse of a magical melody. "Soon You'll get better" and "The Archer" have the power to bring fans to tears, especially with lyrics like, "And I hate to make this all about me / but who am I supposed to talk to? / What am I supposed to do / If there's no you?" written about the painful struggles of growing up with a mother who has serious health issues. 
   The album itself brings retro-pop-styled music, sleek with its messiness. It's youthful, in both good and bad ways. 
   The biggest drawback is the length of the album. It's good that Swift is lengthening her records and allowing fans more choices, but the album shouldn't have included so many filler tracks, especially some that are just downright appalling. Eliminating songs like "Me!" and "You Need to Calm Down" would focus more on the highlights than dragging down the rating. 
   Overall, with the first listen, the album sets a standard with the first five songs, but there are very few high points following "The Archer." 
8: Taylor Swift (2006)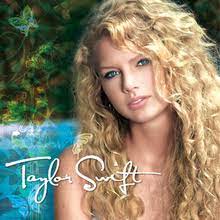 Typically rated the lowest, Taylor Swift's Debut is her most underrated album by far. Recording a majority of the songs at just sixteen, they are very well produced for still developing her voice. Yes, you can hear moments of little maturity with the songs, but that's what makes them so good. Her raw, country accent highlights the guitar behind them and provides a sense of nostalgia to the days of listening to "Tim Mcgraw" on MP3 players. 
   Swift herself had overnight success with this album, from singing in her hometown of Nashville, TN, to signing record labels, Debut was no short of her ticket to stardom. 
   When her southern girl charm turns on, backed by the banjo, lyrics like "He said the way my blue eyes shined / Put those Georgia stars to shame that night / I said, 'That's a lie'" really make sure your foot is tapping along.
   There are definitely some skips, and it's not her best work ever, but Debut can easily be sung happily from the passenger's seat of a car with the windows down.
7: 1989 (2014)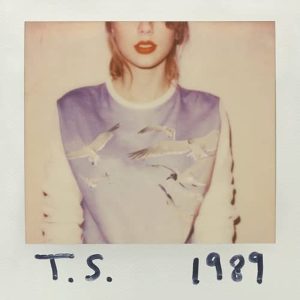 Released two years after Red, 1989 is Taylor's first album that focuses less on love and more on finding herself. "The best people in life are free" from "New Romantics" sets the intention of this album, showing that people can be who they want. 
   She even opens the album with the cheerful instrumentals of "Welcome to New York," where she gives this perception that she is in a new city filled with infinite possibilities. 
   1989 is a combination of a subtle late 80s MTV pop-rock and hip-hop with a small bit of alternative pop. The album works in a way to send a message to her haters, telling them that she's just going to "Shake It Off." "Blank Space" even goes as far as to make a satirical reference to the person the media makes her out to be.
   The album itself is not perfect; there are definitely a few skips. However, it also has some of the best bridges of her entire discography, such as the enchanting bridge of "Wonderland" or the drive-your-car-off-a-cliff bridge of "Out of the Woods."
   "New Year's Day" perfectly ends the album, highlighting that she doesn't want to just stick around for the good and the memories, but for the aftermath as well. It not only hints at staying during the bittersweet moments, but that after everything, there's a new beginning waiting for her.
   Overall, the album is underrated, and a majority of the songs, along with the meanings behind them, are pure masterpieces.
6: Fearless (Taylor's Version) (2021)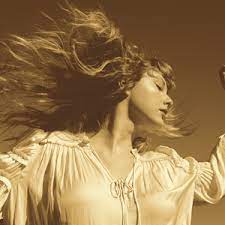 Following the 2008 version of Fearless, Swift revisited her 18-year-old self during her re-release of the album roughly 13 years later. The release of Fearless (2008) not only showed people worldwide that Swift wasn't just a one-hit wonder, but that she could expand from her country roots. Producing classic songs like "Love Story" and "You Belong With Me," Swift made her name known as Fearless spent 11 weeks atop the US Billboard 200 chart and became the best-selling album of 2009. 
   Re-releasing the album in her 31-year-old body, Swift revisits the notes, almost exactly as they were originally produced, but with a little more maturity in her voice. Reconnecting with her younger self, she produced 13 new songs, including several "From the Vault" versions, based on her perspective of the world from that age. But with this, she makes sure to bring her new maturity into the album through re-layering new instruments, slight switch-ups in tempo, and dropping the country accent.
   Telling a story of teenage fantasy (Juliet finding her Romeo, princes, white horses, and happy endings), Swift sings of the sweet memories of growing up and the lessons she learned through her heartbreak ("I was a dreamer before you went and let me down") ("White Horse"). 
   This album not only provides a sense of nostalgia for songs from growing up, but also a magical outlook on love and lust.
5: Reputation (2017)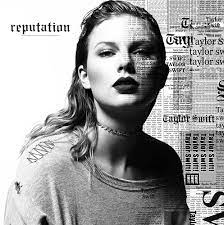 Shocking the media with a launch of Swift's edgy, alter-ego persona, the launch of Reputation took fans by surprise as she completely demolished her innocent, good-girl perspective. The songs themselves have more meaning than listeners realize, telling of how people can change due to experience.
   The opener, "…Ready For It?" trades her usual upbeat pop and instrumental intros, made with guitar and piano, for a blow-out-your-speakers bass intro followed by something never seen before in Swift's career… rap. Then, as we softly reach, "In the middle of the night / in my dreams," Swift shows that this album is not going to only be fiery, but still hold on to her sweet, lovey self. This is even proven further as one nears the middle of her album and is hit with the light-air ambiance of tracks like "Delicate", "Gorgeous", and "Dress."
   Swift not only proves she isn't the innocent teenage girl she once was with her bad-girl soundtrack and a hint of dirty lyrics, but she also uses songs such as, "Look What You Made Me Do," to show revenge and how rough times turned her into a smarter, tougher and stronger person. Swift is standing up and defending herself even if it means that she has to stand alone, which, based on the hate this album received back in 2017, is exactly what she had to do. 
4: Evermore (2020)
   With the love she received after producing Folklore, Swift surprised her fans with another "sister album" recorded with the same energy as the last. Evermore is yet another whimsical piece of success. Delivering tracks that glow in harmony with light strings played in the background, this album clings to acoustics and elegant minimalism.
   Just like Folklore, Swift showcases her developed maturity by singing not of her past heartbreaks, but through fiction. For example, "Tolerate It" and "Closure" are about women who tolerate little attention from their husbands. "Tis the Damn Season" is about having an affair with a past lover whilst visiting your hometown for the holidays, and her top hit, "Champagne Problems" tells of a woman who is mentally unwell. She even goes as far as to tell a tale of murder in "No Body, No Crime."
   By doing so, Swift denied her exes and reporters the satisfaction of letting a breakup get to her. 
   Her lyrics are delicate and careful, while her bridges are edging. Like light fog on a cold, autumn day, Evermore provides a serenade of somber soliloquies.
   It's safe to say that Evermore brings forth "an incandescent glow / Tarnished but so grand" ("Ivy").
3: Red (Taylor's Version) (2021)
   Two short years after the re-release of Fearless, Swift provided her fans with another beautiful and nostalgic "Taylor's Version" album: Red (Taylor's Version). Red is a roller coaster of emotions, a beautifully written album that goes through every emotion, from happy, to lonely, to confused, to despair, all at the same time.
   Starting the album with the melancholy instrumentals of "State of Grace," Swift encapsulates the listeners right away. After producing three albums of teenage daydreams and fantasies, she shows audiences the raw emotion and heartbreak love can be. Red is not a letter to a high school sweetheart, it's a destroyed and heartbroken person. 
   She follows the first song with the title track, showing yet again the whiplash of emotions a person goes through during a relationship. Song after song, Taylor's new instrumentals, and deeper, more mature voice, capture listeners' souls; especially with lyrics like, "It never ever occurred to you / That I can't say 'hello' to you / And risk another goodbye" ("I Almost Do").
   Swift also provides two different surprise "From The Vault" songs about regret, growth, and heartbreak written in collaboration with Phoebe Bridgers and Gary Lightbody, both bringing fans into complete ruin. The violin contrast with drums and light guitar accentuate the perfect harmony of the soft voices. "You wear your best apology / But I was there to watch you leave" ("The Last Time") and "Lord, what will become of me / Once I've lost my novelty?" ("Nothing New") compels listeners into a gut-wrenching train wreck of emotion.
   And don't even get me started on the complete mastery of "All Too Well (10 minute version)"…
2: Folklore (2020)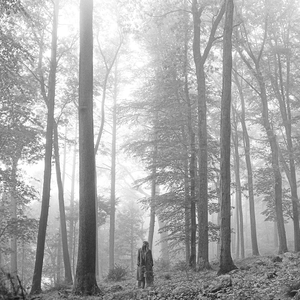 Folklore is without a doubt one of Swift's best works in her entire career. The album itself is a mastery of metaphors, and an expansion of songwriting, perspective, and collaboration. Instead of writing stories of her personal experiences, Swift reaches a new level as she illustrates songs from different perspectives, such as in "Cardigan," "August," and "Betty," where she tells of the affair between three characters, from each perspective at different times in their lives. Also in "The Last Great American Dynasty," which is about the woman who owned her Rhode Island beach house before her.
   The largest change this album brings is that instead of her usual pop, Swift experiments for the first time with folk/indie.
   Folklore perfectly showcases vulnerability and sweet sorrows. Her lyrics have always resonated with fans, but in this album, the orchestral instruments embolden their impact. 
   Not to mention the lyrics themselves completely outweigh any of her previous albums, such as, "I didn't have it in myself to go with grace / 'Cause when I'd fight, you used to tell me I was brave" ("My Tears Ricochet"), and "Take the words for what they are: A dwindling, mercurial high / A drug that only worked the first few hundred times" ("Illicit Affairs"). 
   The enchanting melancholiness combines with harp strings and soft piano keys to make an epitome of beauty.  
1: Speak Now (2010)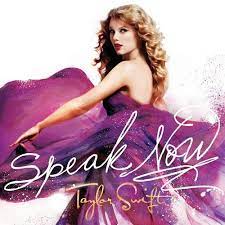 Speak Now is a triumph in Swift's career. At just 20 years old, she perfectly masters singing about the stage between adolescence and adulthood, written entirely by herself. Still growing out of her Nashville roots, Swift provides listeners with a perfect mix of semi-pop ("Innocent"/"Haunted") and classic country ballads ("Sparks Fly"/"Mean"). 
   While Fearless showcases wonder-struck fantasies, Speak Now is a more woeful, longing-for-revenge version. The album's success comes from its complex self dilemmas (revenge on her ex-boyfriends, wishing she'd never grow up, her parents' divorce), but the greatness comes from her melodramatic motifs.
   The beauty of the album is each song has something special about it, such as "Last Kiss" which, as Swift reaches, "And I hope the sun shines / and it's a beautiful day / and something reminds you you wish you had stayed," you can hear her shaky breath underneath the soft melody, showcasing her vulnerability in a way like no other.
   "Back to December" showcases a difference in perspective, as she sings about her wrongdoings and apologies to a past lover. Trying to find a top quote from the song is impossible, as every verse is a lyrical masterpiece and the song has one of the best bridges of the entire album.
   The melancholy riffs and soft guitar string/drum combination of "Dear John" send fans into an agonizing hurl of emotions. "You are an expert at sorry / and keeping lines blurry" brings forth the waterworks, translating a memory into a melody.
   Song after song, the album comes with no skips, each piece competing closely for the top track. The beautiful uniqueness of each track and the individual Rhythms combine to make the album prizing, and with Speak Now (Taylor's Version) releasing soon, greatness is expecting greater.