Searching for a way to cope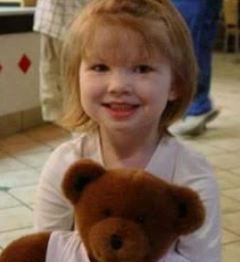 She went to sleep one summer night, missing her baby girl who was away in California with her father. The next morning she woke up with an unexplained anxiety filling her body; her worries were confirmed when police showed up on her doorstep.
"When I woke up on June 21 I had a gut mom feeling something was off. When the police knocked on my door, I knew something was wrong," Holland resident Jill Gentry said.
Four-year-old Lily Brigance passed away on June 21, 2008 after suffering from blunt-force  trauma to the head. Her father and step-mom, Christopher and Andrea Stevens, had brutally beaten her as a form of punishment. Unfortunately, they had gone too far, leaving Brigance to suffer for three long days before she passed.
The Stevens were both charged for 2nd-degree murder and sentenced 15 to life. Although the couple was convicted for their sinister act, Brigance's mother, Gentry, is still learning how to find peace without her daughter.

An Alternative Form of Life
"I am not sure coping has ever been easy," Gentry said. Despite the never-ending pain, Gentry perseveres by sharing Brigance to the world. Brigance would have been nineteen this year. "Her birthday in August is not an easy day. I sometimes let balloons or lanterns go in her memory; she will never be forgotten," Gentry said. Her daughter will forever be Gentry's top priority.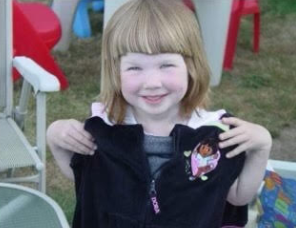 "I try to tell her story though as much as I can, because that means I get to be Lily's voice and maybe save someone else's child," Gentry said. She could have tried to put the past behind her, but instead she chose to move forward with optimism. Gentry's sister, Erica Briles, has recognized all that Gentry does for Brigance. "While any parent in her situation would be devastated, Jill has found purpose by keeping Lily and her memory alive. While she may never be able to forgive the monsters that are responsible for this tragedy, she has accepted that it is her responsibility to keep Lily alive by being her voice and talking about her. Her story has to be heard in order to keep other children safe, " said Briles. Not only does she keep Brigance alive, but she remains an advocate for children and parents in similar situations.
Midnight Memories
"I am doing okay today. I have my bad days though, like the anniversary of her death and her birthday. I blame them (the Stevens) a lot, but I try not to. I have a lot of anger, which is where my tattoos come from as it is my way to vent my pain. I try not to be angry, but why should I not hate them," Gentry said.
She chooses to be the bigger person despite her daughter being murdered. Most days, her strength keeps her going; Gentry chooses to be her own superhero.
"During the parole hearing (there have been multiple) seeing and hearing her break down when they were granted parole and hearing the visceral sobs of a mother that is still trying to protect her daughter and the victim of such atrocities is difficult to even write about now. The raw emotion of that moment changed Jill. She became more resolved in ensuring that Lily will forever live on through her mother," said Briles.
Although Gentry has never fully healed from the trauma, she tries her best to fill the holes in her heart with friends and family around her. "I often think of all the first things I will miss from Lily growing up. sometimes I watch my boyfriend's kids and it makes me think of the things I am missing with her, but experiencing with the two of them instead." Gentry said. Although her ideal life would be surrounded by Brigance, she realizes that it is okay to fill her void by being a mother figure to others.
"June 21 is still one of the hardest days of my life," Gentry said. Losing her daughter was a life-changing experience that haunts her daily; she will never be able to see her daughter grow up because of careless murderers. Still, she continues to fight through life, and live for both her and Brigance.