She is clothed with strength
    "The waves of anxiety, the feeling of a boulder sitting on your chest, clenching your teeth so tightly you have a locked jaw", Jr. Lily Montes describes her all so familiar feelings of anxiety. "Anxiety can present itself differently in everyone.  Anxiety can impact our social relationships, our ability to focus/function to our best ability in school. There are many impacts it can have on our well being", Former West Ottawa wellness counselor, Aliisa Mason said. Montes reflects back on her earliest memories of anxiety. "I've had anxiety since I was around like 5, waves of depression have come and gone since maybe 11 years old," Montes said. 
                 Like many teenagers, Montes's mental health battle worsened over the Covid-19 pandemic. "The worst years of my life were from March 2020 the beginning of Covid to the end of my sophomore year of high school", Montes said. "The reason those years were so hard was a result of relationship issues with friends, not being able to see any of my people, health reasons in the family outside of Covid, and just trying to navigate my first years of high school. During those years, I felt hurt, pain, and I felt alone.  Sophomore year I had panic attacks 3-5 times a week for the first 6 months of school then it went down to about 1-2 times a week. These panic attacks were so awful I would throw up. Due to this, I rarely ate breakfast", Montes said. 
        Lindsey Montes, Lily's mother, shares her experience through Lily's battle. "Ever since Lily was a little kid she's always struggled with anxiety. Throughout her life there have been events that have caused her anxiety to get really bad",  Lindsey Montes said.            
       Aliisa Mason helped Lily Montes overcome her anxiety while at school.  "She always made her room so inviting and made me feel seen, heard, and safe. I knew I had someone who was on my side. I was very scared of being at school so it was nice to know I had a safe person,"  Montes said. A change in environment is one of the first steps to creating a positive headspace. Montes achieved this through joining new sports as well as expanding her passions that were already implemented in her life. 
       "I joined the choir at my school and that created a safe space for me to help me discover my passion", Montes said. Through pursuing her passions Montes made a lot of new connections and friendships.
        "The most inspiring thing I saw Lily achieve was trying out a new sport (lacrosse) last year. To try a brand new sport, not knowing many girls on the team, and then playing one of the most stressful positions (goalie), was incredibly impressive! She persevered through the practices/games. When she felt anxious or unsure about her capabilities, she proved to all of us that you can do anything you set your mind to",  Aliisa Mason said. 
         Montes reflects back on her outlook of high school.  "If there's one thing I could tell anyone about overcoming anxiety in high school, it would be; who cares?" Montes said.  "In 3-4 years no one is going to remember if you tripped down the stairs, no one cares about your outfit, no one cares that you have a pimple on your face. People only care about themselves",  Montes's journey was not easy. It took some time to come to this realization.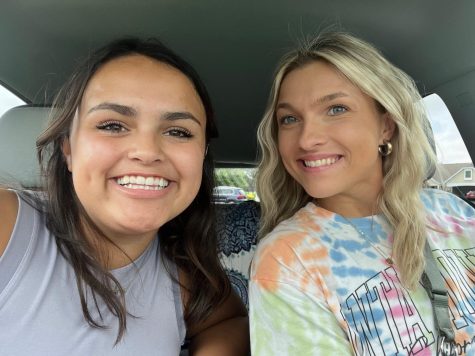 "In middle school I used to try so hard to be the "so-called" popular girl in my grade. I dyed my hair blonde and got a nose ring to fit in. During this time, I was quiet, embarrassed, confused, and shy. But now, I'm loud, proud, strong, beautiful,  and confident. People's words have no effect on me, I'm not afraid to put people in their place when they do something wrong. and I've never ever been happier", Montes said. Montes transforms the pain she has faced into growth and motivation for a more evolved view on her future. 
             "As I go into my senior year, I tell myself everything will be okay. I have my support system. It's my last year of high school. I'm here to have fun.  There is no point in dwelling.  It will all be okay. To whomever reads this article I want you to know that you are worthy. You are worthy of so much more than the pain. It will all be okay soon. Prove everyone wrong and show them you can shed blood, sweat, and tears, to be the best version of you", Montes said. 
       "Lily has never backed down. She's never given up and I am so proud of her for taking it head on. She's learned so much about herself and is so much stronger now than ever. Now she helps other people going through similar stuff. Her heart for others is so something truly beautiful. I couldn't be prouder of her". Lindsey Montes said.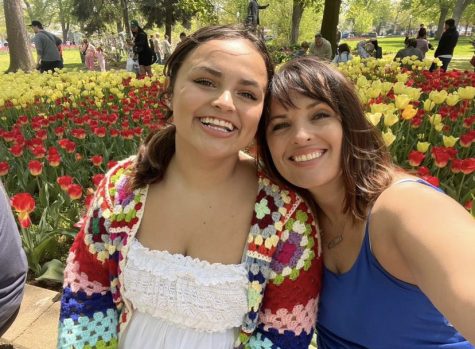 Montes hopes to use what she has learned to help others experiencing similar hardships. "When I notice my friends or someone around me is upset, I make sure they feel seen and heard. I let them know that if I can do anything for them I will", Montes said. "When I was going through my highest peaks of depression or anxiety, I isolated myself and was bitter, no one really noticed. I was mean to my family and friends. Due to this, I can easily pick up when something is wrong. I never force anyone to tell me anything either because I always found it annoying when people tried to pry it out of me", Montes said.  
         Overtime Montes found a passion in helping and caring for others. "I've always wanted to help people but I didn't know in what way, but now I want to do social work. Social work has such a wide variety of areas that one can help in; marriage therapy, music therapy, and case workers. I can work in hospitals, schools, literally anywhere. I definitely want to be the person that helps people who went through experiences like me", Montes said. 
         When reflecting on her whole journey, Montes said: 
"If you asked me today If I could go back and change anything I would say no".