Many class of 2023 athletes will compete in college
With the seniors now gone and graduating, West Ottawa has 28 students continuing to pursue their athletic career in college. 13 different sports are being represented by athletes of all different divisions. From the JUCO level all the way to Division I, there's at least one athlete at each division across the state and country.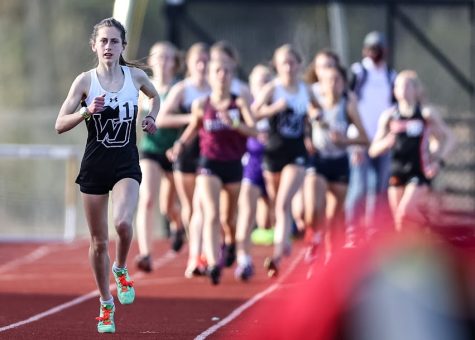 Arianne Olson, Notre Dame, Cross Country and Track Olson has always been an absolute phenom of a distance runner and has definitely had her ups and downs, but always manages to be one of the best distance runners in the state of Michigan. Coach Kyle Barnes has been a big help to Olson throughout her highschool career. "Arianne is an exceptionally talented distance runner. She's going to excel even more at the college level that offers the 6k for cross country and the 5k and 10k on the track," Barnes said.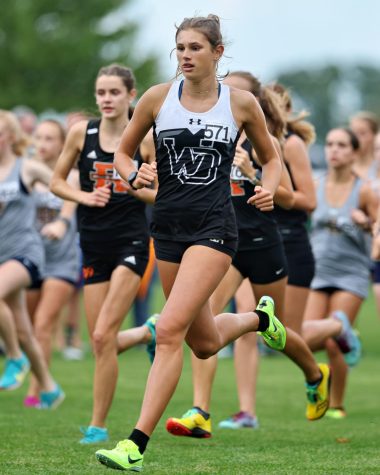 Megan Postma, Grand Valley State University, Cross Country and Track Postma has been a runner all of high school and middle school and has been a record breaker. Being a part of a state level team throughout high school, Postma has developed into a versatile runner at all distances and excels at the 400m-800m, holding the highschool 400m record. "A main reason I chose to continue cross country and track is because I know I am not yet done, I still have so much potential that I have not yet found, so now I have 4 more years to continue my career. I chose GV because the team and coaches really felt like home and felt like a place where I would enjoy my experience the most compared to other possibilities," Postma said.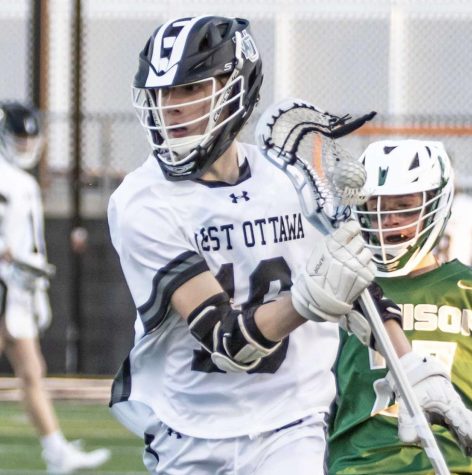 Shane Boorman, Concordia University, Lacrosse Boorman has been playing Lacrosse for 6 years and it quickly became one of his passions. Boorman has created many memories through lacrosse and wouldn't be the same without the sport.  "It lightens my mood, keeps me happy and energized. I've built relationships with people and it helped me build my friend group," Boorman said.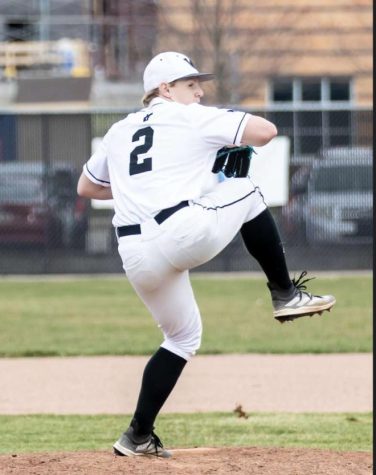 Calvin Ball, Alma College, Baseball This lefty pitcher has been playing baseball for 9 years. For Ball it has really opened doors for him and changed his life. "Every part of my life that I have right now is because of baseball and there's nothing I'd ever do to change what this sport has made me," Ball said.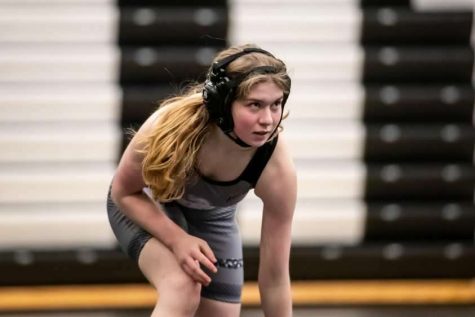 Kaitlynn Heck, Alma College, Wrestling Heck is one of Michigan's top female wrestlers and it has become a positive outlet for her. She credits Coach Landcaster as someone who helped her succeed and give her the environment she needed to get where she is now. "I hope to bring the same values of the WO wrestling program with me to Alma, and I'm eager to work with Alma's Coach Pizzo, to continue advancing on and off the mats," Heck said.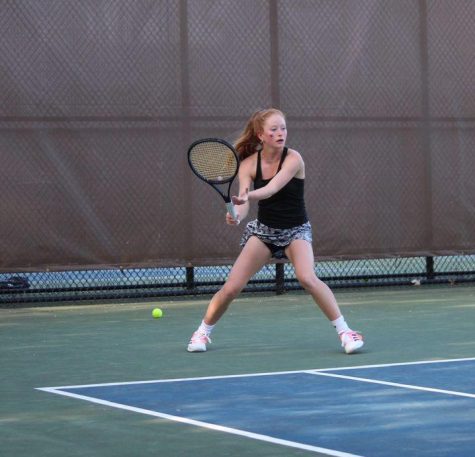 Kamryn Dumas, Hope College, Tennis Dumas is no stranger to the luxury of being called a state champion and she's excited to be  taking her state caliber talent to Hope. Since 7th grade she has made memories and friendships that will last a lifetime through the WO program and has hopes to continue that at Hope and keep the community intertwined with her life. "…Nothing can compare to the joy and experiences I've gained from working with my coaches… They've grown with me as I've developed into the player and person I am today," Dumas said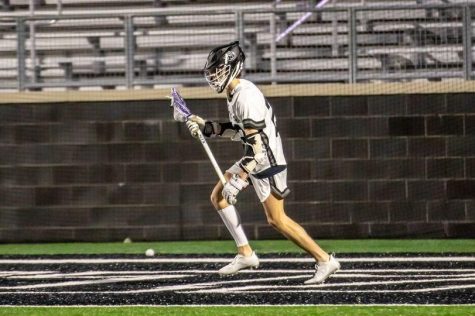 Cooper Nienhuis, Aquinas College, Lacrosse For as long as Nienhuis can remember he has been playing Lacrosse, he's had a lot of ups and downs with the sport but it has always held a special place in his heart. "… I was actually burnt out for a while where I would dread going to practice but now I really love the sport again. I chose Aquinas because it was a top 5 NAIA lacrosse team this year and it is close to home," Nienhuis said.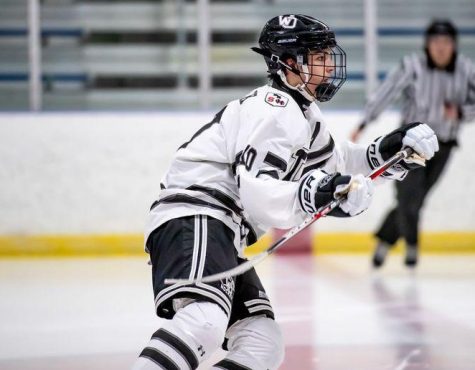 Logan Wesolek, Aquinas College, Hockey Hockey has been a major passion for Wesolek since he was the age of 3 and he couldn't be more excited to continue at Aquinas. Having skated with both Hope and Aquinas it was a tough choice on where to go for Wesolek. "My top options I wanted to play at were Hope and Aquinas. I skated with both, but I enjoyed Aquinas as I really liked the location of the school… Aquinas was the perfect fit, and I thought I would do way better at Aquinas as there is far more opportunity for me to succeed in the way I want," Wesolek said.
Raegan Lantz, Miami University, Volleyball Lantz has been killing it in volleyball for 9 years, and it's taught her a lot of valuable lessons showing her how to be a better teammate and person in general. "I chose Miami because of its amazing coaches, players, academics, and beautiful campus. I am so extremely excited to go," Lantz said.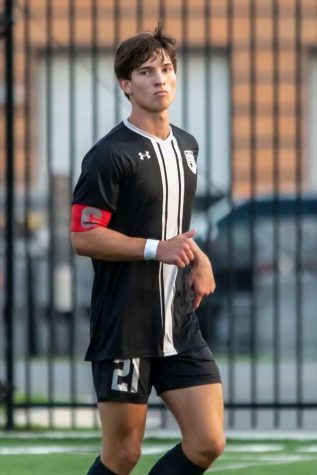 Xander Fredrickson, Grand Rapids Community College, Soccer Ever since he could walk Fredrickson has been competing at high levels of soccer. When he was in 5th grade, he was competing against 7th graders and is now going to be a part of GRCC's brand new men's soccer program. "I am super excited, seeing some of the guys and even playing with them gives me a feel for what the level of competition looks like and it's very high. I can't wait to begin training and start playing come August," Fredrickson said.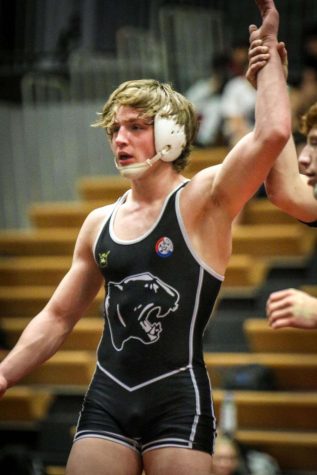 Owen Foster, University of Wisconsin-La Crosse, Wrestling Foster has been doing wrestling since kindergarten, and it's allowed him to travel all across the country to places he'd never have seen and form bonds with people from around the world. "I decided on UW-La Crosse because I love the school and the city. I know that when I go there I will become the best wrestler I can be," Foster said.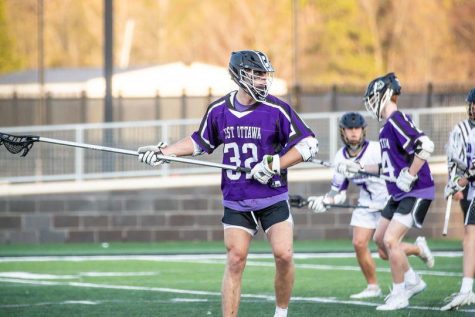 Caden Adkins, Grand Valley State University, Lacrosse Since 5th grade Adkins has been killing it on the lacrosse field. The more serious Adkins got about lacrosse the more it helped him become conscious of his physical health and taking care of himself. "Playing lacrosse at GV for me, was based on the fact that I didn't know if I wanted to continue my lacrosse career but also it had a lot to do with money. I had offers from out of state schools but the tuition was still too much for me to be able to afford," Adkins said.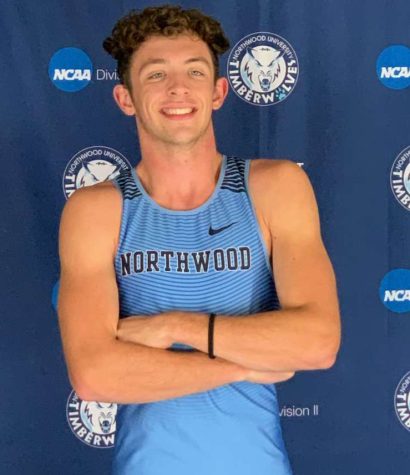 Ben Monger, Northwood University, Track and Field  Monger used to be a cross country stud, then after his Junior year he decided he wanted to dedicate his time to sprinting and a star was born. Monger quickly became one of the best sprinters on West Ottawa's track team. "I feel a lot more confident in myself because Northwood chose me for a reason and it gives me the belief I'll be able to help the team a lot," Monger said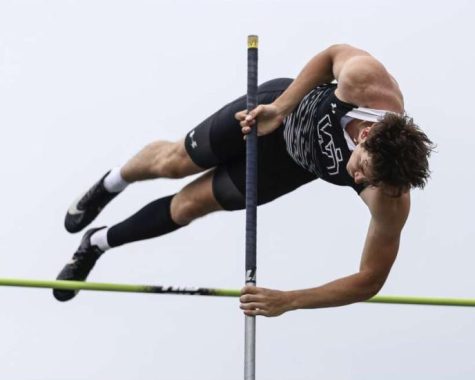 Lucas Lesher, Grand Valley State University, Track and Field  Lesher started his athletic career with a love for football, and did track just because he could, however he quickly found that he was unlike anyone else. A thrower that also does pole vault, is usually unheard of outside of the decathlon, especially one that is typically all state and has been named all conference three years in a row. "A notable memory I have with track was regionals last year when everyone got really burnt and it was really funny. I'm excited to go to Grand Valley cause they have a really good track team," Lesher said.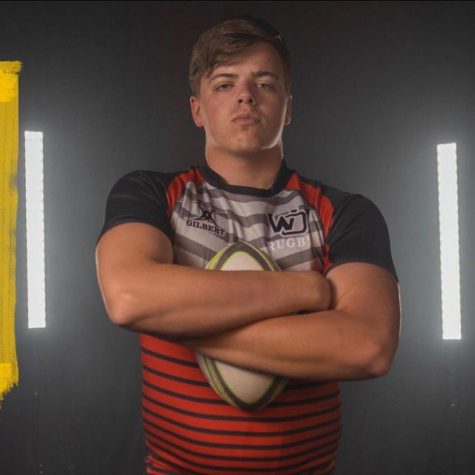 Josh Pohl, Grand Valley State University, Rugby For Pohl, rugby has taught him how to be a leader and gave him a sense of pride that no other sport has given him. It's pushed him to levels he didn't even know he could reach. "The relationships I have made by playing rugby will be with me for the rest of my life and I'm excited to create new memories with the guys at Grand Valley," Pohl said.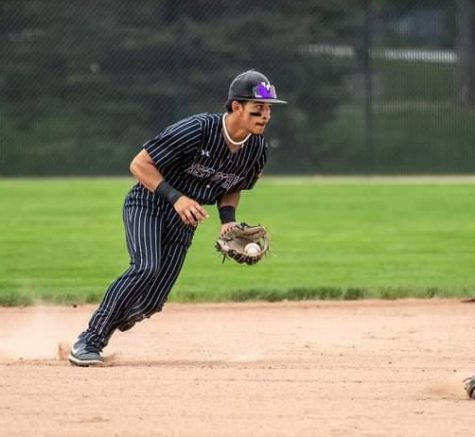 Damian Fernandez, Grace Christian University, Baseball Fernandez has been playing ball for 14 years, and has taught him many life lessons that helped him grow as a person and challenged him mentally. He chose Grace Christian because its players and coaching staff made him feel welcomed and wanted. "I'm happy that I'm able to continue playing ball at the next level. It's been a goal of mine forever and I'm extremely thankful for this opportunity," Fernandez said.
(All photos contributed by featured athletes)
Also continuing their athletic careers:
Allen Payne Jr., Madonna University, Track and Football 
Tyrell Vonn, Grand Rapids Community College, Cheer
Baylin Vanderwal, Muskegon Community College, Wrestling
Chloe Duckworth, Calvin University, Tennis
Shyla Dozeman, Wheaton College, Softball
Brenna Rohloff, Roosevelt University, Soccer
Cole Tulgetske, Ohio Wesleyan University, Lacrosse
Emerson Reimink, Trine University, Lacrosse
Makynna Crook, Milwaukee School of Engineering, Volleyball 
Justin Kuiper, Hope College, Soccer
Cooper Terpstra, Michigan State University, Football
Amaiya Kyles, Aquinas College, Lacrosse
Congratulations to the class of 2023 for your constant dedication to both sports and academics throughout your high school career. Good luck to all the student athletes continuing their sport in college!