JK's bringing flavor to Holland
 Jenn Kay pulled into the parking lot of the cafe she had worked at for two years. It was a brisk September morning, and the sky was still dark. The nearby water of Lake Macatawa quietly splashed against the boats docked at the Yacht Basin Marina. To anyone else, it was another calm morning in Holland. But to Kay, that morning was special. That morning, Kay entered work not as an employee, but as an owner. 
   Kay is a junior at Davenport University who recently acquired ownership rights to her first restaurant, JK's Cafe. Formerly known as Albert K's Lakeside Cafe, the restaurant is a small, sailor-themed breakfast spot located on Ottawa Beach Road. JK's Cafe neighbors some of the largest boating clubs in Holland, most notably the Anchorage and Yacht Basin marinas. This proximity makes the cafe one of the most desired breakfast locations in town, as customers can enjoy early boat departures and a sunrise over Lake Macatawa. 
   Kay was hired at Albert K's in the summer of 2021 after a simple coffee run. "I started there in late summer of 2021, on a whim of going in to get a cup of coffee and they were looking for someone to hire," Kay said. With easy hours and close access to the beach, working at Albert K's was the perfect summer job. One short year later, the business was her own. 
   "I don't have anything to compare it to, but it was 'Hey I'm interested in buying the business' and we had a meeting where I shared my aspirations and then about a month later they called me and said they wanted to sell it to me," Kay said. 
   As a former employee, Kay was already familiar with the restaurant and its inner workings. But running a business is not an easy task, and a lot could go wrong. Luckily, Kay has learned a lot from her parents. "I am fifth generation at my family's bakery in Grand Rapids, so that definitely helps," Kay said. "I take all the help I can from them; they know what they're talking about because they have either dealt with it already or have different ideas that could be implemented in other areas of work."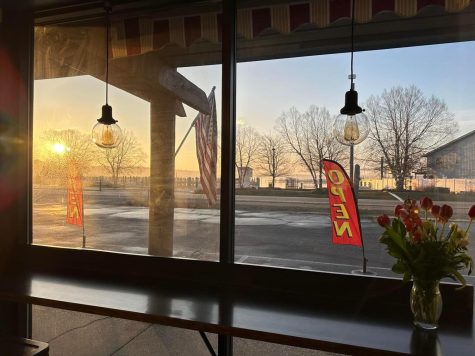 Returning customers might worry the new JK's cafe will lack the interior features unique to Albert K's, but Kay is set on preserving the "cozy beach-town" part of the cafe, a feeling rarely found elsewhere. "What it came down to was that I was wanting to keep it basically the same, just small menu changes and a little interior change and that was it," Kay said. 
   Sr. Theo Borgman would frequently visit Albert K's over the summer. "I remember when I went there at seven in the morning after soccer tryouts with my teammates, and we all just sat and talked with each other outside," Borgman said. 
   Borgman believes conserving the feeling of Albert K's throughout the ownership change will keep customers coming back to JK's. "I would like the food to stay the same because it's very tasty, and for the overall feel of the place to stay the same because it really does have a lakeside cafe feel to it," Borgman said.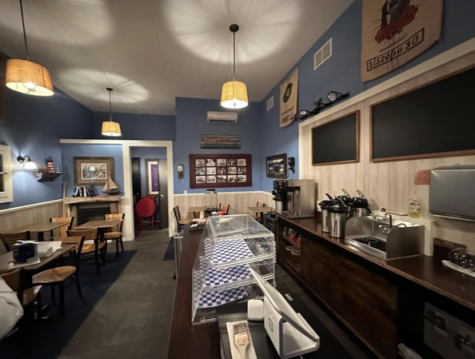 Jr. Charlie Racelis also visited Albert K's, and, like Borgman, is hoping for the majority of the cafe to stay the same. "Hopefully this change will go relatively unnoticed as the current atmosphere is pretty hard to find anywhere else in Holland, and I'm looking forward to seeing what the new owners bring into the business," Racelis said. 
  "I'm used to traveling and being on my own for my other job, but this is a chance to stay grounded in Holland and to be immersed in the community," Kay said. The journey has taught Kay several valuable lessons, and she believes people should always work hard to achieve their dreams. "If you want to open a business, make sure you're 100% ready, not only financially, but mentally. There are so many ups and downs about starting a business and if you aren't mentally prepared to handle that then it won't work how you want it to," Kay said. Throughout her journey, Kay stuck to an iconic expression, reminding her to keep working hard. "Remember, no one is successful overnight," Kay said. 
  Stop by JK's Cafe this summer at 1819 Ottawa Beach Road.