Top 5 phone games
   Clash of Clans, Subway Surfers, Pokemon Go, Clash Royale, and Candy Crush. These phone games defined mobile gaming and have stuck with many of us into our teen years.
   Recently this year, I have realized that I am just about addicted to TikTok; due to this, I gave up TikTok and put screen time limits on Snapchat and Instagram for lent. With all of this newfound time of mine, I have found myself playing a lot more phone games. Because of all this new inspiring fun, in no particular order, here is my list of top 5 phone games.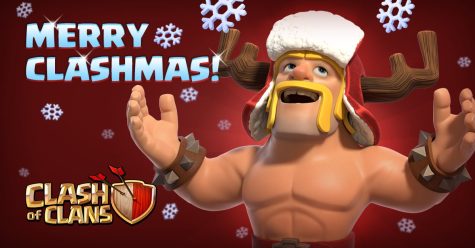 Clash of Clans – Clash of Clans is a classic game that was ingrained in many of our childhoods. Clash of Clans was created by the mobile gaming empire, Supercell. It's a world building game. The goal is to build your village as big as possible. You do this through resource collecting, building, upgrading, and raiding others villages with the army that you've crafted. All the while you must defend your own village from raiders using walls, cannons and archer towers. Clash of Clans was a favorite for many, I myself still have it on my phone. Jr CJ Guillermo said, "Big reason why I still like Clash Of Clans to this day is because it's fun watching my base grow and it's fun having to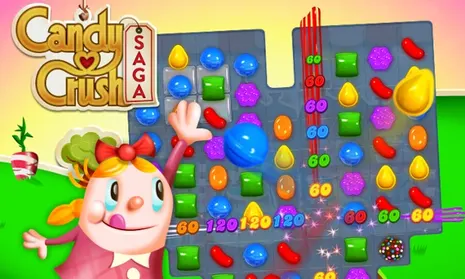 plan out each battle that I have to do." 
   Candy crush – Candy Crush is a puzzle game that keeps users captivated and wanting more. Candy Crush is one of the most popular phone games, having over 250 million users. Senior Kira Guerrin said, "I like Candy Crush because I really enjoy the amount of dopamine that is released by my brain when I get to swipe a chocolate sprinkle ball with a striped candy. The lights and vibrations from my phone make my brain feel like glitter."
  Subway Surfers –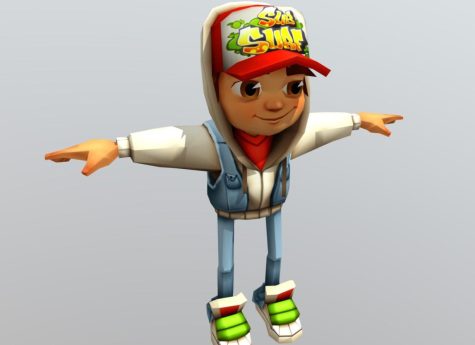 In Subway Surfers you play as a street hooligan who enjoys to graffiti the Subway. The police do not like your unlawfulness, so they chase you and you have to run. In Subway Surfers you avoid the police, nearly miss being hit by a subway, collect coins, jump obstacles, and collect power ups. Jr Sami O'connor said "I always played with my siblings and we would start at the same time and see you could last the longest. It was my favorite game by far, I always played it when I was younger."
   Clash Royale – Clash Royale is a pvp battle game. You use your deck of cards that comes to life on the field to try to destroy the enemy towers. All the while you must defend your own tower from enemy attackers. As you progress through the game, you collect new cards, upgrade your current cards, and work your way through the arenas that get more and more challenging as you go. Jr Tyler Berens said "Clash Royale is a great game that I downloaded back in November of 2016 and I've played it ever since.The game is great to play with friends, but also serves to cure your boredom even when you don't have anyone to play with."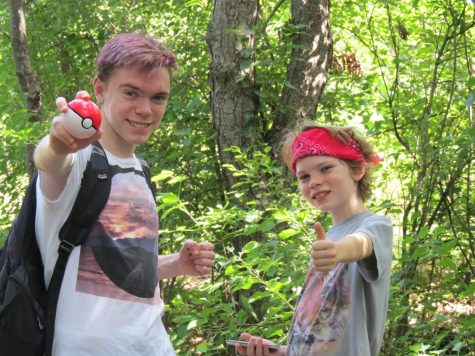 Pokemon Go – The game Pokemon Go is styled after the television show Pokemon. The goal is to catch pokemon and battle them to become the very best, like no one ever was. This is an AR (augmented reality) game. An AR game means that you are playing the game on your phone but through the camera. You are looking at the real world around you through your camera. You are catching virtual pokemon out in the real world. There are even places in the game that you can only access by going to that area in real life. Senior Bryce Baldwin said "I like Pokemon Go because it gets me outside and active while still playing video games, and you can talk to a lot of new people while playing the game."
   According to the survey of West Ottawa Students, out of these five, Subway Surfers was picked as the fan favorite. Subway surfers pulled in 53% of votes. The most picked game for second favorite was Candy Crush at 46%.
   Now, I realize that there are many incredible phone games besides these five. So to avoid people's feeling being hurt, here is an honorable mention list.
   My Singing Monsters, Minecraft, Geometry Dash, DragonVale, Jetpack Joyride, Among Us, Plants vs Zombies, Balloon Tower Defense, Retro Bowl, Rocket League Sideswipe, Fruit Ninja.
   So if in the future, you find yourself in a cloud of boredom, try one of these five mobile games.