Ranking senior class gifts
Seniors. This year you have a choice to make. It won't only be your last mark on the halls of West Ottawa, it will be your legacy: the senior class gift.
Of course, you don't really get to choose the senior class gift; Senior selection committee is in charge of making the final selection. But whether or not you have a say, wouldn't you like to have a great one? 
Some classes do, and some classes don't. But before we learn what the class of 2023 will leave as its final impact on West Ottawa, we must understand what makes a good class gift, and what makes a bad one. These are the last five years of senior class gifts, ranked by their quality and impact on the school.  
Class of 2022: Teacher Name + College Plates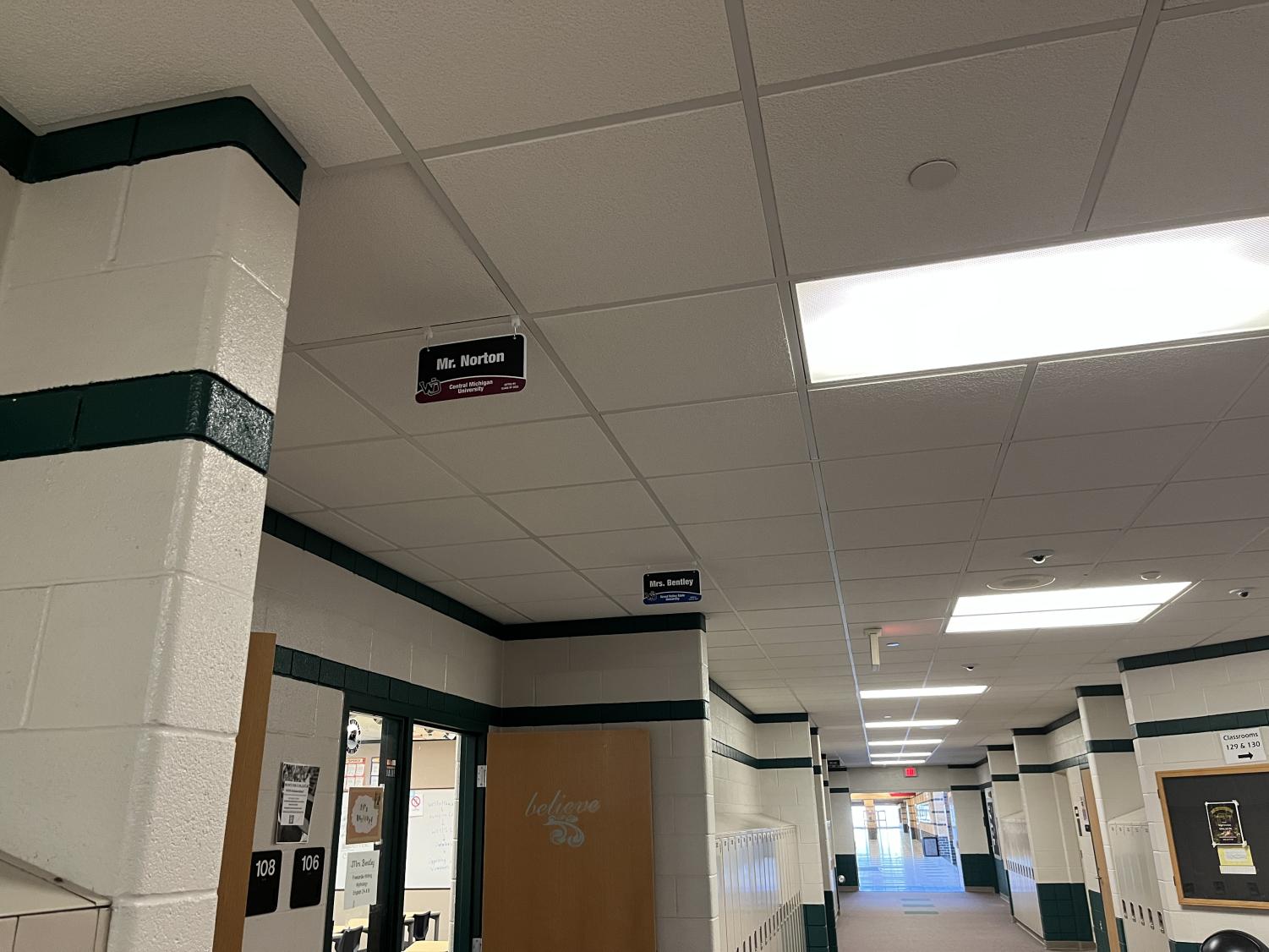 I wasn't impressed when I heard about this class gift. I mean, doesn't every teacher already have their name outside of their classroom? Why would we need another sign?
But these signs do more for students than the plates on teachers' doors. They're much easier to view because they're visible from the hallways. Students no longer need to walk up to every door in a hallway to find a teacher's classroom. 
They don't just make finding classes easier, though. They also list each teacher's educational background. These additions give students ideas of what they might want to do after high school.
Personally, this portion of the plates is my favorite part of the entire gift, but that's mainly because they add a bit of much-needed color to our hallways. West Ottawa High School's drab old hallways can be depressing, especially after weeks of walking through the halls all day. These plates add a great splash of color, as well as something to read, to students' hourly commutes. I find myself getting strangely excited when I enter a new hallway and see a new color under a teacher's name. It might not be exactly for the reason the class of 2022 intended, but these signs have been a great addition to our hallways. 
5/5 stars
Class of 2021: West Ottawa Sign in the Stadium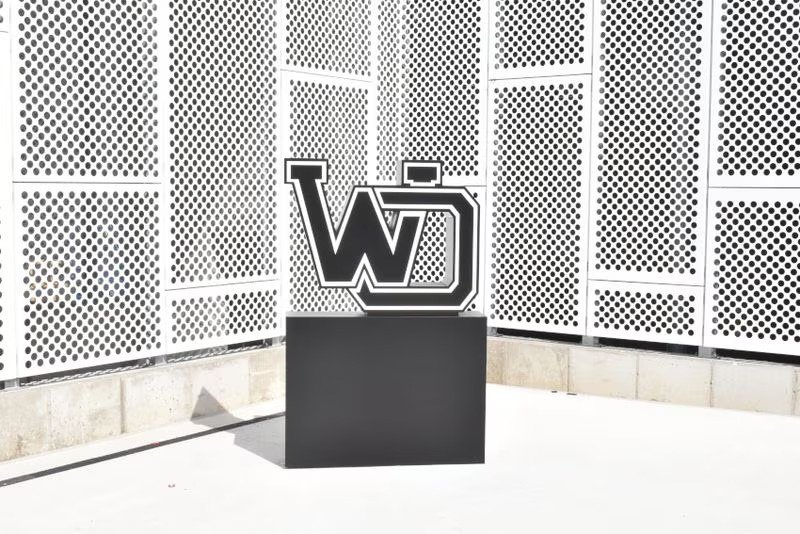 The football stadium was a beautiful addition to our school's campus, but I must say, the class of 2021's contribution to the stadium leaves something to be desired. 
The WO logo statue is nice. It seems well constructed, and it will almost certainly last for decades to come. However, its small stature amongst the grandeur of the stadium prevents it from standing out.
The logo was supposed to be the centerpiece of the stadium project. Early mock-ups showed it being about two times the size it is today, placed near the entrance of the stadium as a welcome to the fans. Today, it doesn't live up to that idea, but it's not an absolute disaster either.  
This gift had some promise, but it certainly fell below my expectations. While I could see it growing into a bigger part of West Ottawa athletics culture, as it stands, it's one of the worst class gifts in recent memory. 
2/5 stars
Class of 2020: Wellness Areas
I had personally never been to the wellness areas at the North and South buildings until preparing for this article. Unless you've come to the office or your counselor during a particularly stressful time, you probably haven't seen them either. 
But regardless of their popularity, these rooms are pretty great. The walls are colorful with positive posters, and sound machines fill the rooms with a sense of calm. The chairs are pretty comfortable, and they even have fidget toys to keep kids occupied during their stay.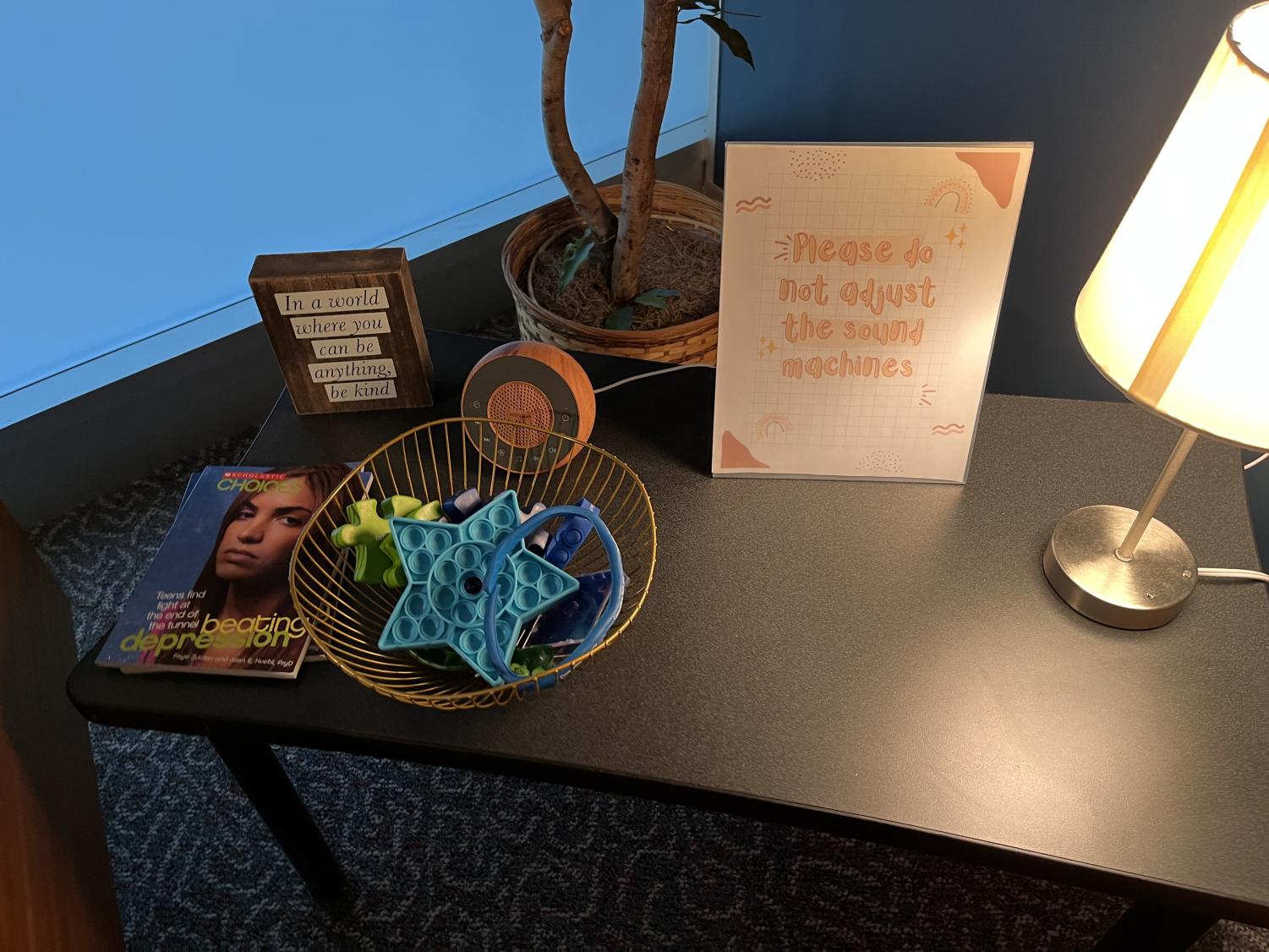 I was very impressed by the wellness rooms, and I just might stop there the next time I'm feeling overwhelmed by my
schoolwork, but the fact that I've never gone there before illustrates their biggest problem. Students just don't know about this resource. The high school's front office hasn't done a good enough job letting students know they can come here when they're feeling stressed, making it a largely unrealized opportunity. If more students learn about it and use it, it would certainly have a higher rating. 
3/5 stars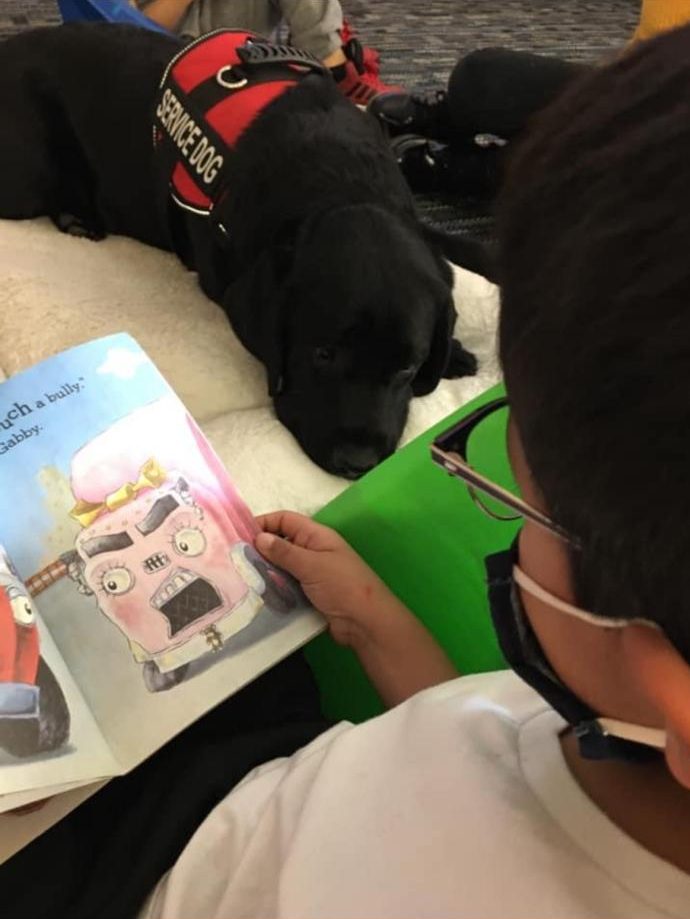 Class of 2019: Milo the Dog
If you know anything about me, you know I was going to give a good review to the dog. Milo is a very good boy generously donated to the district by the class of 2019. 
Unlike the other gifts on this list, Milo spends most of his time at Great Lakes, not the high school. While I am definitely jealous that I don't get to see Milo regularly, it does make sense that his services are saved for the younger kids. 
Former Great Lakes kindergarten teacher Sara McCormick shared that Milo visited her classroom almost every day, and her students could earn walks with him or take him out to play fetch. He even calms down kids having tantrums or just struggling during class. It seems Milo has made an incredible impact on the students of Great Lakes. 
That being said, my only problem with the gift is its lack of impact on the high school. There's no rule saying class gifts have to help high schoolers, but it does feel a bit strange that he's only found in an elementary building. But regardless of the scale of Milo's impact, I can't possibly convince myself to give a dog anything less than a four star rating. 
4/5 stars
Class of 2018: Athletic and Academic Murals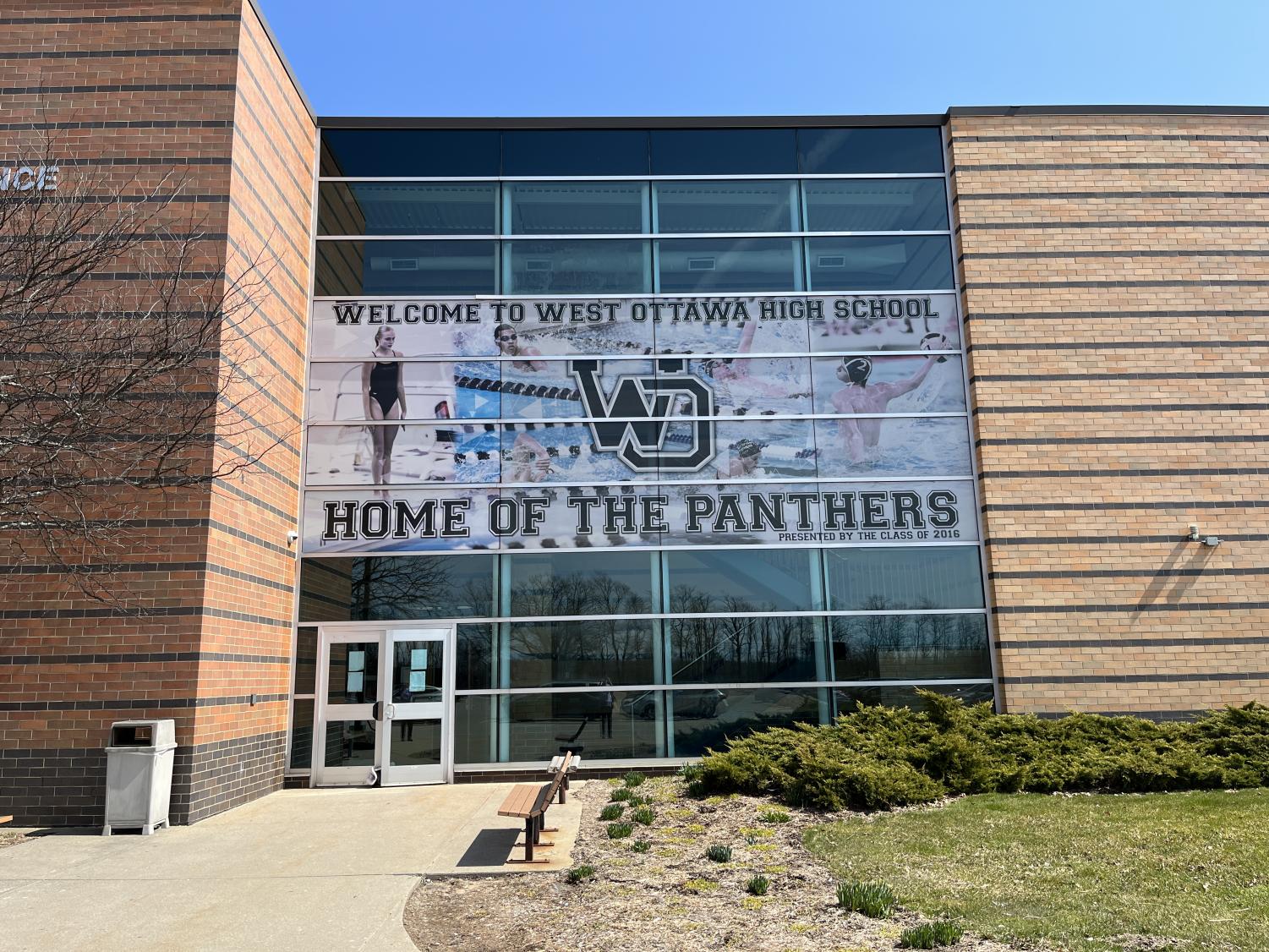 The class of 2018 gave one of the most elaborate gifts on this list with its donation of murals and both the South and North buildings. 
I love these additions. They add some much needed flare to the outside of both buildings, which otherwise consist entirely of brown bricks. The visual trick of them being basically transparent from the inside of the school is always a nice touch, and makes them feel high quality. The designs themselves are fine enough; They aren't particularly beautiful works of art, but they do a fine job at representing our school with its various groups and activities.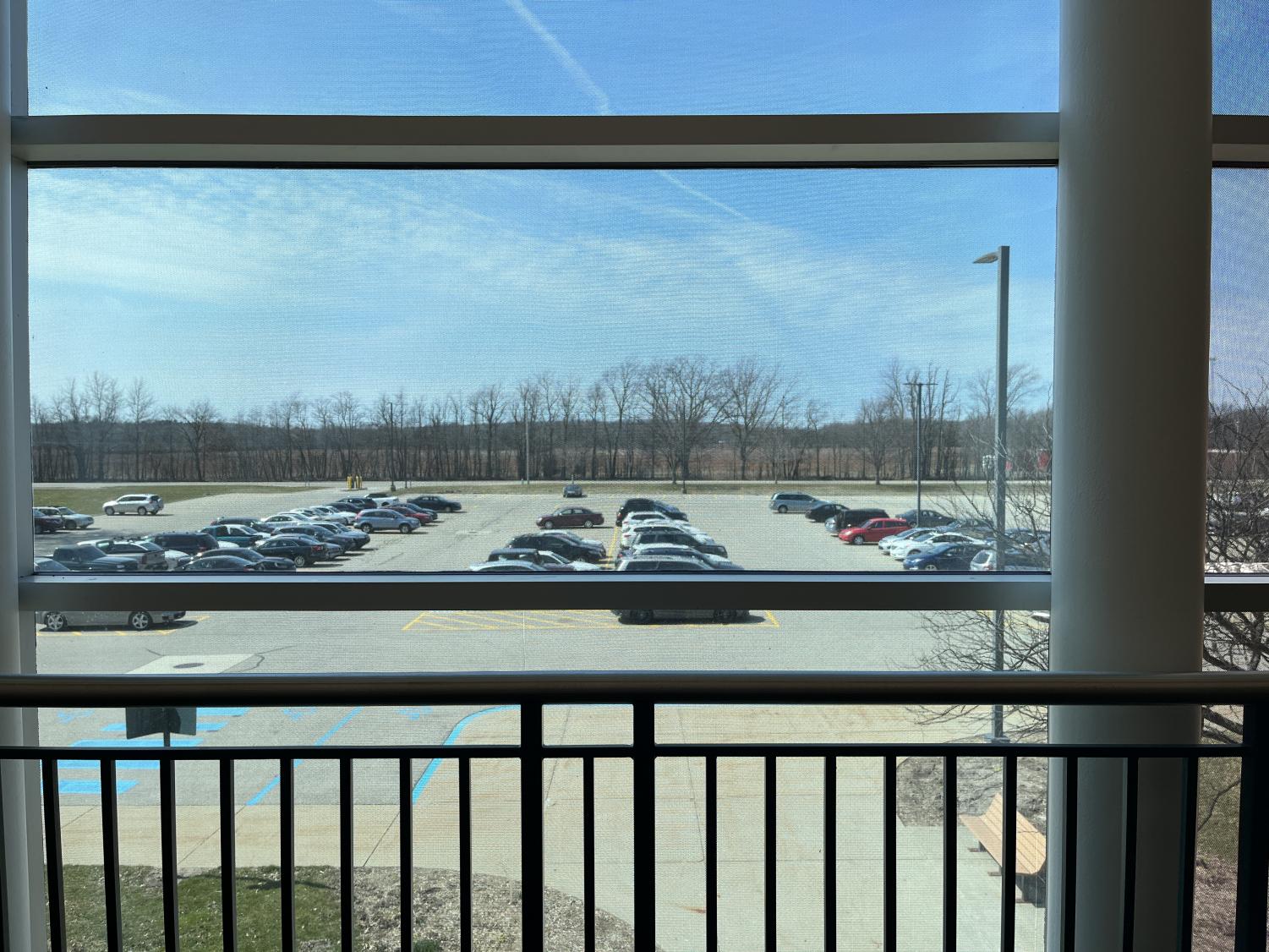 My only real issue with the murals is that they aren't up to date. None of the students on the murals at either buildings are still attending West Ottawa, which makes students not identify with them as much as they should. It's especially frustrating because of all the success we've had in our student groups and athletics programs in the past few years. 
It's unrealistic to expect the school to regularly update the murals with new pictures of new students, especially with the limited budget the class of 2018 provided, so I hope another class can give this great gift the updates it deserves. 
4/5 stars