Smiles are contagious
   Sammy O'Connor walked into room 116, with a gloomy expression, mildly you could tell her test went poorly. O'Connor sat down in her assigned seat, and looked over to see her classmate greeting her with the biggest smile. She immediately felt better.
   Smiles can change someone's emotion from sad to happy very quickly. Smiling is almost as infectious as laughter. In a New York Times article, Olivia Judson says, "The mere act of smiling is often enough to lift your mood; conversely, the act of frowning can lower it; scowling can make you feel fed up. In other words, the gestures you make with your face can — at least to some extent — influence your emotional state."
   There are many smiley people at West Ottawa High School but these three stand out: Mark Cosgrove, Lily Montes, and Stella Herman. 
   Mark Cosgrove.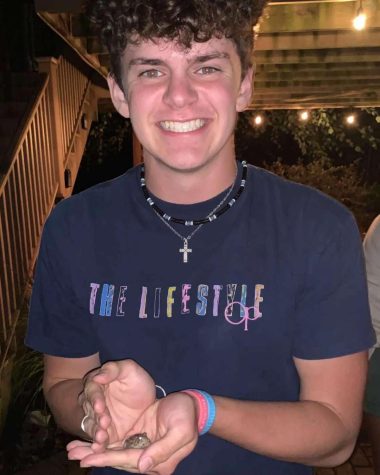 O'Connor was talking about the one and only Cosgrove. His presence brings joy to everyone he comes in contact with. 
   A smile is needed as hard days approach students and no one has to worry about that with Cosgrove; he always has a spark of happiness with him. Sr. Kamryn Dumas sees Cosgrove multiple times a day and he never fails to impact her day in a good way, "Mark has a really joyful presence, and he wants to share that joy with others. He is always smiling."
   Wherever he is, whoever he is talking to, his smile always lightens the mood. With Cosgrove he makes things seem like they are not as big of a deal as they seem. His smile can turn a negative situation into a positive one. 
Lily Montes.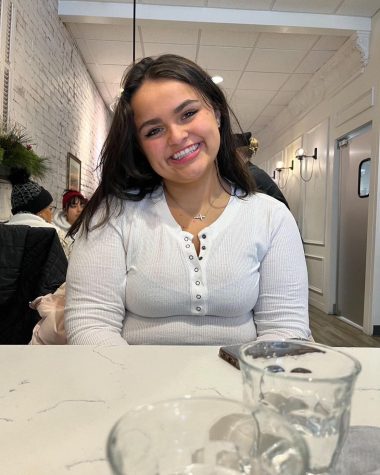 Whether Montes is walking with a student or passes by someone when they are walking in
the hall, her smile or even just as simple as her talking makes someone's day. 
   Sr. Emma Defries benefits from Montes's daily smiles, especially being able to have her in her first and second periods. "It allows me to start off my morning with happiness."
   Mornings are hard and to have someone to make your day that early in the morning is a blessing. If you start your morning off bad you will most likely have a bad day but with Montes no one has to worry about that.
   Every single person that is in contact with Montes can always count on her to make them smile. Sr. Elisabeth Pilarski plays lacrosse with Montes and could not ask for a better teammate. "She is always the first person to lift me up. Her smile and laugh are so contagious and can change your day for the better right when you see her."
   Stella Herman 
   On good or bad days, Herman will always try to pass on her smile to someone else.
   Soph. Mckinley Levandoski has first hour with Herman and she always starts her day off right because of it. "Her smile lights up any room she walks into, she never fails to make me happy." Herman's whole demeanor impacts everyone and her smile is evident.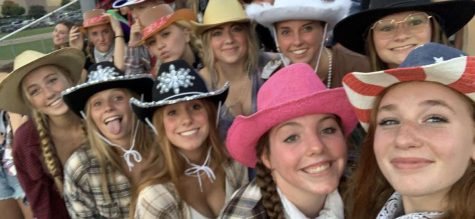 Jr. Lauren Catton has yet to have a class with Herman but is still impacted by her. "She is a joy to be around, and I'm so grateful to be able to see her throughout the day because of how much of a blessing she is."
   Mark Cosgrove, Lily Montes, and Stella Herman are the three smiliest people at WO. Take a page out of one of these three books and smile more. Use them as an example of how you can make other people's day. Smiles mean the world to people and they change emotions in an instant. Smile more!