The Weeknd album review
Blinded by the lights of fame and success, Abel Makkonen Tesfaye, more notably known as "The Weeknd", is a four-time grammy-winning artist who also has multiple world records and even performed for the Super Bowl LV Halftime Show, and in some people's eyes and ears is the modern day Michel Jackson. With that much reputation, it's easy to assume that all his records are masterpieces, but are they though? That's what I'm here to find out by ranking and reviewing every mixtape and album by him.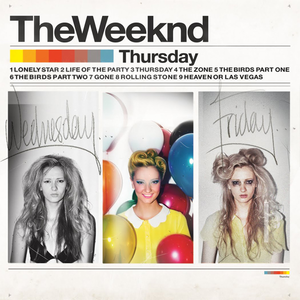 Thursday (2011):
★★✩✩✩✩✩✩✩✩(2/10)
Overall this album was not enjoyable and was the worst in Tesfaye's catalog. This album felt like it took all the flaws from House Of Balloons and took them to another level. Listening through this entire album was a struggle in itself. Overall the album used a lot of the same types of sounds from House of Balloons, using a lot of darker tones in the keyboards and some different guitar chords. The main reason this album has been rated two out of ten is the overall sound of the album is very bland and not engaging with the listener.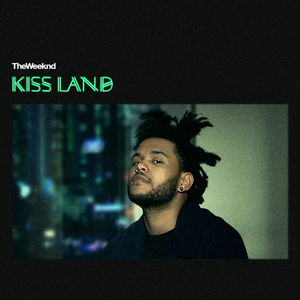 Kiss Land (2013):
★★★✩✩✩✩✩✩✩(3/10)
With no change in Tesfaye's vocals, this album feels like he combined all the elements of "House Of Balloons", "Thursday", and "Echoes Of Silence" but then did it in a less entertaining and engaging way. One of the main notable subjects that this album does a good job on are its beats. The beats feel very grand and large-scale, almost sounding cinematic with their dark tones. Even though the beats may sound good, Tesfaye doesn't try to evolve the songs with the beats. You'll get a seven-minute song with a decent beat but throughout that song, the beat doesn't change in any significant way. With all the beats being very slow, long, and heavy, it will make a four-minute song feel like it goes on forever. The beats also will feel very stationary and repetitive and this doesn't help with the fact that the subject that the lyrics talk about doesn't change, making the songs all sound similar. With that, this is why I rated this album a three out of ten.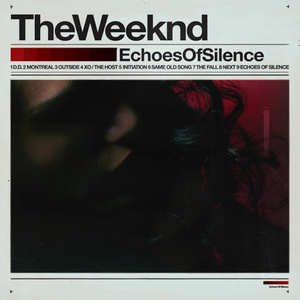 Echoes Of Silence (2011):
★★★★✩✩✩✩✩✩(4/10)
This album being the last in Tesfaye's Trilogy, he makes a bit of a comeback from his previous album "Thursday". Although I still strongly believe that this album is not as good as the first of the Trilogy. With "Echoes Of Silence" bringing in the same type of tones from "Thursday" and "House Of Balloons", what separates this album from those three is that it also brings in more drums and beats in the songs. This album also adds some elements of rock with more electric guitar chords, which can be seen a lot in the song XO / The Host. In the entirety of the album, it's a good ending statement to Tesfaye's Trilogy. Although in the album there are still songs that lack a lot of energy and emotion in them which is why I rated this album a four out of ten.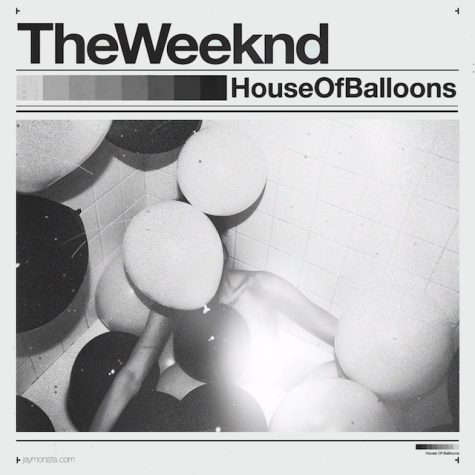 House Of Balloons (2011):
★★★★★✩✩✩✩✩ (5/10)
 The overall sound of the album is mostly slow electronic beats, with Tesfaye rapping and singing about bad relationships, depression, and addiction. With House Of Balloons containing nine songs, one of them stood out from the rest. The song "House Of Balloons / Glass Table Girls", seemed like an outcast from the album's other songs. The first half of the song bringing in a more upbeat tempo while the second half feels more like the rest of the album with it bringing in more dark tones and dark keyboards. Throughout the album, some of Tesfaye's vocals sound robotic and on the edge of sounding human. The tone of the album centered around depression, addiction, and bad relationships. This being Tesfaye's debut mixtape, he showed that he had real talent in the early stage of his career. However, throughout the album, I felt like it didn't get the main message of the album out on a lot of the songs making them feel like more filler or unfinished songs. So that is why I've rated the overall album a 5 out of 10.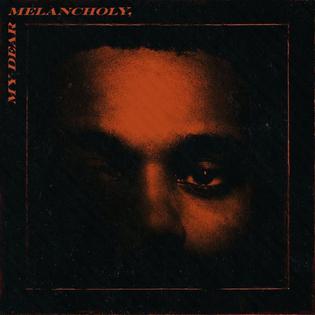 My Dear Melancholy, (2018): 
★★★★★★✩✩✩✩(6/10)
With this album only having six songs, it was a short listen. Overall the album felt like Tesfaye went back a bit to his sound from "Kiss Land".The songs have those darker tones and powerful and deep synthesizers from his original sound but his vocals are more expressive and confident. One of the main flaws I heard while listening to this album was one of the same problems I heard in Tesfaye's earlier work. He'll have these dark beats with these deep bass lines but throughout the song, there will be little or no development to the beat making the song sound a lot longer than it is. Overall the album is relatively enjoyable to listen to and it does have some good stand-out songs but there are still flaws in the album where it makes the six song album feel like the six songs go on for much longer than it's supposed to. This is why I rated the album a six out of ten.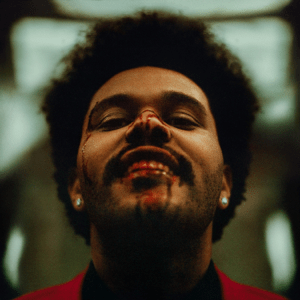 After Hours (2020): 
★★★★★★★★✩✩(8/10)
With this album being fairly similar to his "Starboy" record in the way it's laid out and stylized, it was also a very strong listening experience. From more R&B-styled songs like Snowchild to much more pop and electric-sounding songs like Blinding Lights to even some trap sounds like the song Heartless, this album shows the versatility of Tesfaye. In this album, Tesfaye tries to mix the album with some of his more pop-styled songs while at the same time having more songs that go back to his original styles from "Kiss Land". The main flaw of this album is that the standout singles make the other songs just feel like filler songs to get to those songs. This not necessarily is a bad thing but it's also not a good thing if those songs distract people from listening to the whole album. This is why I've rated this 
album an eight out of ten.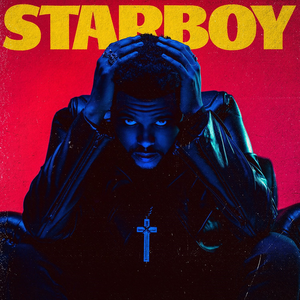 Starboy (2016): 
★★★★★★★★✩✩(8/10)
Starboy shows Tesfaye going into a more upbeat and pop genre. This album takes a lot of the new sounds that he was trying in "Beauty Behind The Madness" and was able to improve and expand those sounds. With a lot of the songs including smoother synthesizers and more easy-flowing beats, he improves on both his vocals and his production. Tesfaye also starts to be more expressive with his voice where he isn't sounding more scared and quiet. Some of his new sounds in this album can be found in songs like Rockin' and I Feel It Coming, where he goes into a more dance/funk genre with him adding more dance and electric funk sounds in the songs. With all of these improvements and great things that Tesfaye has done in this album, there are still flaws to it. In the entire album itself, Tesfaye doesn't go into his old sound that much so listening to the album a lot of the songs sound relatively similar. Overall, this album was very good and that's why I rated it an eight out of ten.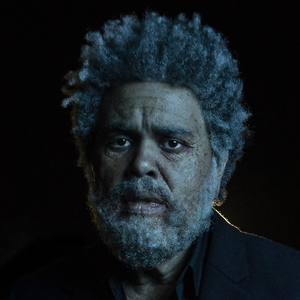 Dawn FM (2022): 
★★★★★★★★★✩(9/10)
With this album being his most recent album, it is supposed to be a sequel to Tesfaye's "After Hours" album where "Dawn FM" is the second in a trilogy. Overall this album was one of the most enjoyable to listen to. The way that Tesfaye stylized and produced this album was one of the best in his discography. The album is made to make it feel like you're listening to a radio station, there'll be small interludes between some of the songs with narrative storytelling. The overall listing experience was one of the best with all the songs having some of the best production and synthesizers Tesfaye's ever had. For his song Take My Breath, he takes some of his ideas from "Kiss Land" where the beat sounds like a movie soundtrack about the future. He also continues to try and add more pop-styled songs in this album with songs like Sacrifice and Less Than Zero. Where those songs will have strong beats that'll evolve throughout the song. Tesfaye also tries to give two of his songs on this album with some rap features from Tyler, The Creator, and Lil Wayne. With all these great things about this album, there are still some flaws. Some of Tesfaye's autotune makes him sound extremely unhuman-like. This can be heard in the song Gasoline, where at the beginning, his voice is pitched down enough that it just sounds unsettling. In the overall sound and enjoyability of this album, it felt like it was one of the better albums in his discography; so this is why I've rated this album a nine out of ten.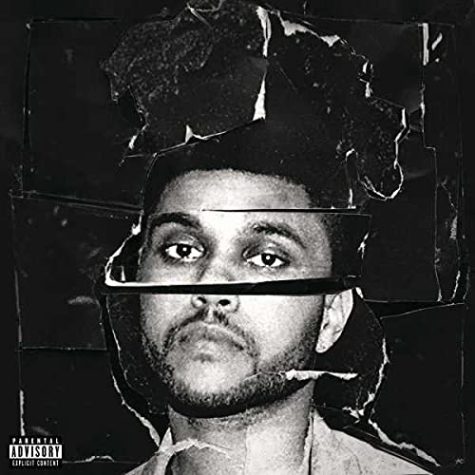 Beauty Behind The Madness (2015): ★★★★★★★★★✩(9/10)
With this album being Tesfaye's second commercial album, he takes a big leap in his sound with his vocals and his beats showing great improvement. With Tesfaye's voice, it felt like, in his first album, he was recording in the basement at his parent's house, which meant he couldn't get too loud. While this album feels like he was able to move out and start recording in a studio so he could be louder and more confident. With the beats in this album, they bring in a lot more upbeat songs with fewer dark cords. He also brings in some string instruments, especially in the first song. While in the songs In The Night, and Can't Feel My Face stride away from Tesfaye's usual dark depressing tones from his previous albums, and enter a more pop-like sound with strong choruses at a more upbeat tempo. Tesfaye also tries some new sounds like in the song The Hills where he uses some scratchy and glitchy deep bass which makes one of the more stand out songs of the album. Overall this album was very enjoyable with some songs being a bit plainer than others and that's why I rated this album a nine out of ten.