Ranking the BEST Christmas movies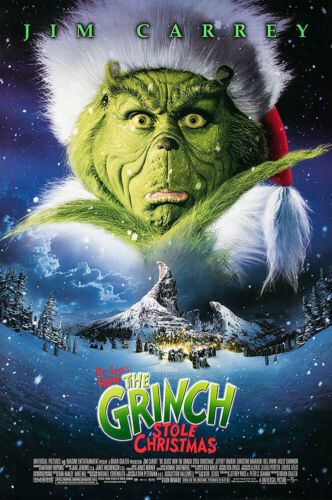 I jumped in my seat at the Grand Haven 9 theater as one of the main characters of the movie was launched into a lava pit by one of Krampus's demon elves. What kind of Christmas movie is this? Why do I lowkey love it? 
   Everybody has strong opinions on which Christmas movies are the best, including me. I decided to rank all of the Christmas movies that I think are the best from least favorite of the favorites to my favorite one. I will be ranking them on my overall enjoyment of them and on the holiday spirit level they give off. 
6. Krampus (2015)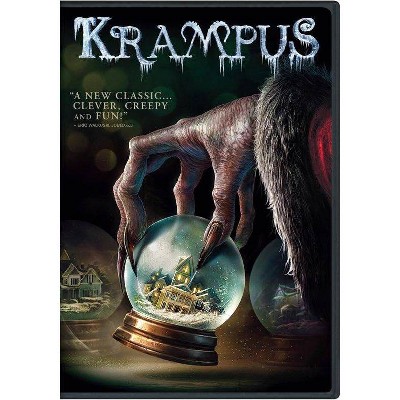 Review:★★★✩✩ (3/5)
Starting with probably the most controversial movie on my list, Krampus. This movie is about a boy who is having a rough Christmas experience because of his dysfunctional family. His actions lead him to accidentally summon Krampus, a Christmas demon that punishes naughty children. I am a huge fan of horror movies. I have never seen a Christmas movie like Krampus before. The entire concept of the movie is very entertaining. I didn't give this movie a full 5 stars because ***SPOILER ALERT*** I don't like how everybody dies by the ending. At the very end, all of the characters are shown living in one of Krampus's snowglobes, trapped there forever. I do like this ending better than just having everybody fully dead, because movies like that are frustrating. At least for this one, the end is more fun.
Holiday Spirit Level: ★★✩✩✩ (2/5)
This movie is definitely not your typical Christmas movie for obvious reasons. It does have the family aspect, though, as everyone has to band together to fight for their lives and save themselves from Krampus and his demons. 
5. The Polar Express (2004)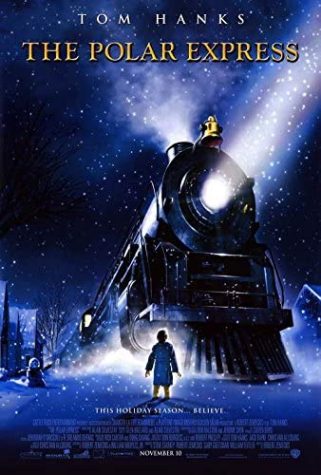 Review: ★★★★✩ (4/5)
I have heard mixed opinions on The Polar Express but personally, I love it. As a kid I always thought it was so cool how a magical train just showed up in the middle of the night and took kids to the North Pole. This movie follows a young boy who is never named, but who wakes up in the middle of the night to a mysterious train that showed up to take him and other children to the north pole. There is also a song in this movie, "When Christmas Comes to Town," and it's a really sweet moment in the movie. The song is about believing in everything that happens at Christmas time but never getting to see it, because these two characters' families are poor. The deeper meaning behind this movie is that dreams are possible only when one truly believes. 
Holiday Spirit Level: ★★★★★ (5/5)
This movie feels like a warm hug on Christmas morning. The entire movie has more of a melancholy feel, but in the best way. This movie tries to encapsulate what Christmas is all about: The significance of believing, friendship, and kindness.
4. Home Alone 2: Lost in New York (1992) 
Review: ★★★★★ (5/5)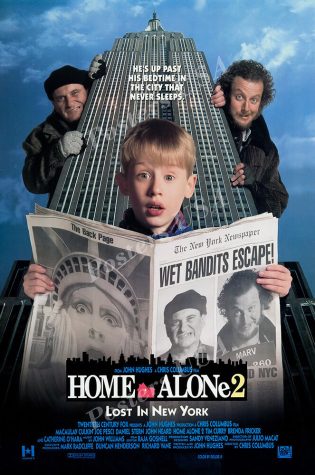 Controversial opinion, but Home Alone 2 is better than the original Home Alone. Of course the first Home Alone is a classic, but the second one takes on a whole different story that's even more interesting. This movie has the same concept as the first one, except this time Kevin accidentally gets on a flight to New York instead of his family's flight. There are multiple hilarious moments in this movie that never get old. Home Alone 2 also includes the Wet Bandits (the robbers from the first movie). In this sequel, the Wet Bandits escaped from prison and somehow end up in New York the same time that Kevin is there. Of course, there are iconic battle scenes between Kevin and the Wet Bandits just like the first movie. This movie has countless funny moments and is a must-watch every year.
Holiday Spirit Level: ★★★★★ (5/5)
Although a crazy movie, it sticks to the theme that Christmas is all about sticking together as family. Christmas is when families come together for maybe the only time the whole year. Home Alone 2 reiterates the message from the first movie that all we have is each other.
3. Elf (2003) 
Review: ★★★★★ (4/5)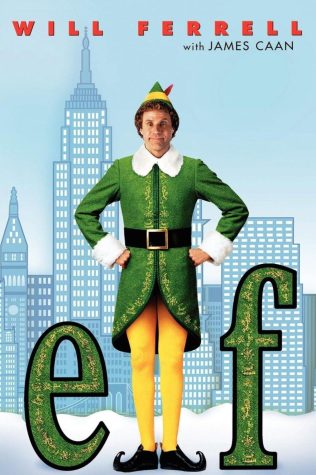 This movie has always been great, but now it really has a special place in my heart since I was in West Ottawa's most recent production of Elf The Musical. This movie is about Buddy the Elf, a human that crawled into
 Santa's bag when he was a baby and ended up being raised by elves. Buddy learns that his real dad, Walter Hobbs, lives in New York and he ventures on to find him to become the family they never got to be. This movie is very comedic and has iconic lines like, "Bye Buddy, hope you find your dad." It also includes the iconic scenes of Buddy doing the splits up the escalator, and Buddy eating chewed gum he finds on a railing. This movie is a classic and can be enjoyed from audiences of any age.
Holiday Spirit Level: ★★★★★ (5/5)
This movie is all about spreading Christmas spirit and bringing it back to people who didn't seem to have any anymore. Elf is also all about the importance of family, especially around the holidays.
2. National Lampoon's Christmas Vacation (1989)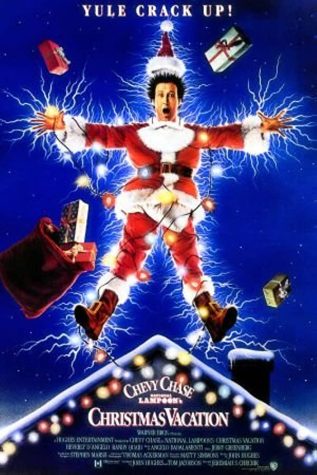 Review: ★★★★★ (5/5)
National Lampoon's Christmas Vacation is a classic. This movie is about Clark Griswold and his family as he tries to make for a perfect Christmas. Along the way, things progressively get worse as Clark's cousin Eddie's family abruptly comes to live in their camper on the Griswold property. As well as this, Clark's employers don't give him the Christmas bonus that he needs. This movie is very comedic with really well written jokes and scenes. Everyone knows the iconic scene of Clark hanging the millions of Christmas lights on his house. Christmas Vacation is a must watch for my family every year, it never gets old.
Holiday Spirit Level: ★★★★★ (5/5)
This movie gets all the stars for holiday spirit because it shows the reality of the Christmas season for a lot of people. 
1. How the Grinch Stole Christmas (2000) 
Review: ★★★★★ (5/5)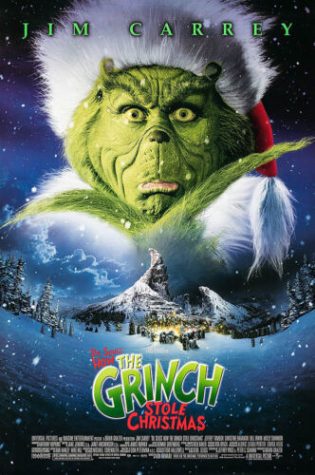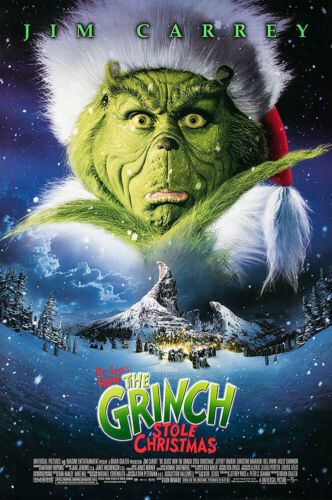 This movie always has been and always will be the best Christmas movie. It also easily goes down as the funniest movie ever. This movie is about the Grinch, who lives on Mount Crumpit hidden away from Whoville, his old home. This is because as a child, he was severely bullied for the way he looks to the point where he ran away to that mountain and stayed there till he was an adult. A young girl, Cindy Lou Who, discovers who the Grinch is and tries to befriend him and change his mind about Christmas and Whoville. The Grinch steals everyone in Whoville's Christmas gifts and decorations on the night of Christmas Eve, which he later realized was very wrong with the help of Cindy. From classic scenes like the Grinch and Max sliding down the "Dump-it to Crump-it" trash chute to Jim Carrey's classic line "Wrong-o," I'll never get enough of this movie. There is also one song in this movie, "Where Are You Christmas" which is sung by Cindy Lou Who. Some say they're scared of the way the Grinch looks, which is understandable. But if one really pays attention and watches the whole movie they'll see that the Grinch is actually just a hilarious, misunderstood character who becomes quite lovable by the end. The live-action Grinch is also definitely a lot better than the original Grinch cartoon. The live-action gives the Grinch way more of a story and holds so much more comedic and heartfelt value.
Holiday Spirit Level: ★★★★★ (5/5)
Cindy-Lou-Who spends the entirety of this movie trying to bring the holiday spirit back to the Grinch after it had been lost for almost his whole life. The holiday spirit was also brought back to the whole town of Whoville as they learned the importance of loving and accepting everyone.