A lifetime of magic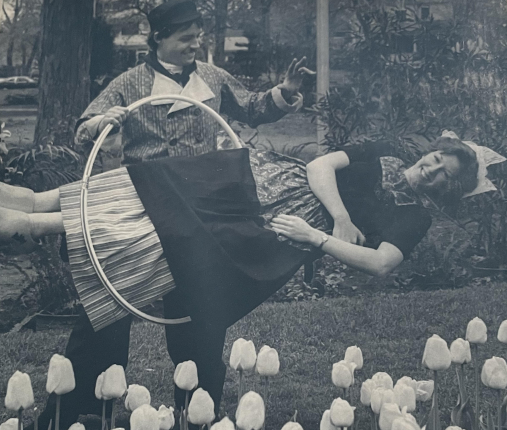 The warm Florida sunlight reflected off the array of huge, turn-of-the-century magic posters. Dust motes floated slowly through the air. Teenage Matt Roberts carefully browsed the shelves of mysterious boxes and tubes, fascinated by the magic surrounding him.
   Roberts had just arrived in Florida after a 26-hour drive from Massachusetts to Fort Myers. Shop owner and professional magician Don Hillebrands helped to make the long drive worthwhile. Now, Roberts is a highly successful magician. 
   "I love to hear about that. They're very successful. It made me proud that these kids started out in my shop and then became so good," Hillebrands said. 
   Don's Magic Shop operated on the beach for eleven years. "It literally changed my life. He helped me discover tools I could use to start doing real shows. There are several routines still in my professional repertoire that started at that glass counter on Estero Boulevard," Roberts said. 
   "Don is a very thoughtful person and had a way of 'prescribing' exactly the right magic for someone based on their interest, skill level, and performing goals," he said. Hillebrands was dedicated to helping his customers succeed rather than only making money. 
Magic had captivated Don long before the shop opened in 1990. His paternal grandfather did pocket magic tricks. "When I was 8 years old, I got into it by watching him. He would give me some of his tricks," he said. 
   Hillebrands did his first show at age 12 for the Campfire Girls. He earned $5 and fell in love with performing magic. 
   He later attended Hope College and frequently did shows on campus. "I always had some form of income."
   From there, his career continued to soar. "In the 70s and 80s, I was known as a magician in Holland. Every school, every church, every kid's party- I did a lot," he said.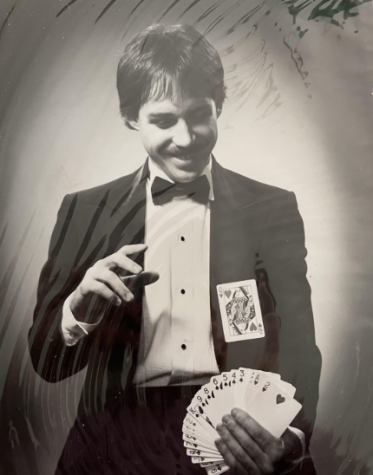 He recognizes how times have changed regarding school shows. "When I did school shows, I didn't need a background check or anything. I just went in and did them, but I was well known. Now, it has completely changed. It's a whole different world," he said. 
   In the 1980s, Hillebrands moved to Florida. "If you were going to make it in the world of magic, you have to hit the road. It takes work," he said. 
   He performed at restaurants on Hilton Head Island from 1983 to 1987. He took a year off in 1986 to perform on Carnival Cruise Line's run from Miami to the Bahamas, then returned to complete his contract on the island.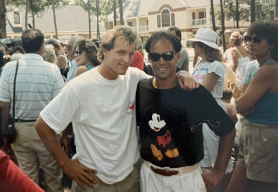 Hillebrands has had many celebrity encounters throughout his career. "At one of my shows at the Ritz Carlton in Naples, Florida, I looked out and there was Judge Judy. I entertained Glen Campbell. I had all the Osmond brothers come to my shop," he said, emphasizing that older generations would recognize these names. 
He recalls dozens more and remembers them fondly, with one exception. "I don't think Bill Cosby was that friendly," he said. 
   "It was an experience. You never knew who was going to call you, you never knew where you would end up," he said. 
   After closing the shop in 2001, Don moved back to Michigan and started a family. When Don couldn't get a sitter, he sometimes dragged his sons, Simon and West Ottawa Jr. Ethan Hillebrands, along to his shows. "I always thought it was cool," Ethan said. 
   Hillebrands also works as the Director of Sales at an assisted living and memory care facility. He's grateful for his "real" job after witnessing the struggles of magician colleagues during the pandemic. "I don't know how they did it," he said. 
   For the past nine years, Hillebrands has performed a 10-minute opener every Saturday night at the Coral Gables Comedy Club in Saugatuck. 
   "The reason I took the comedy club was to get good, to get polished. The more you do it, the better you become. You can't do it at home. Gotta get in front of the audience," he said. 
   His go-to trick is the Vanishing Beer Bottle. "I take a bottle and make it vanish, but I make it funny. I do some stuff with people out of the audience, and I get them up and make it funny, and people seem to really enjoy it," he said. 
   For a time, Hillebrands used rabbits in his acts, despite being allergic. "I was the only magician who took allergy pills," he said. Being unable to own one himself, he would rent a rabbit from a local pet shop before shows and return it immediately after. 
   Hillebrands' commitment to his craft is key to success. He attends lectures and conventions often, having gone to the Colon Magic Convention since age 14. To this day, he remains friends with many other longtime visitors.
   "I'm constantly learning new stuff. Constantly practicing. Sometimes when you get in front of an audience, the first few times it doesn't go how you want it to. The more you do it, the more you gain that experience, all of a sudden it clicks," he said. 
   Hillebrands' passion for bringing joy to others keeps him dedicated. "It feels great. Anytime you can entertain people, especially in the world we live in now. There's a lot of tragedy and sadness. You look over the audience and they're laughing like crazy," he said. 
   "I've done it so long I know what I need to do to get the laughs. Makes you feel good that you're entertaining someone and making someone happy. Even for the amount of minutes I'm up there and making them forget all their issues and just enjoying life," he said. 
   Although Don's Magic Shop no longer remains, Hillebrands' positive influence still touches countless lives.
   "The last time I was in Fort Myers Beach, I saw that the shop had become a tattoo parlor, but the impact Don's Magic Shop made on me was as permanent as their ink," Roberts said.