In a perfect world, __________________ would be my teacher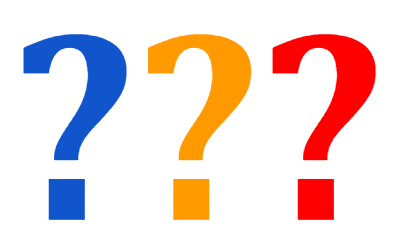 Imagine having Pitbull Mr. Worldwide as a music teacher. It would be like having a mini private concert. I could say something similar about any well-known celebrity or business person; it would be an experience you wouldn't forget. I went around West Ottawa High School, asking students if they could hire anyone in the world to be their teacher. Who would they hire and why?
Sr. Madison Lewis said "Mr. Klassen, He is the coolest teacher and the most understanding and funny and would be fun to work with as a coworker".
Jr. Shylah Dozeman said "Mr. Taylor, cuz he's the GOAT".
Jr. Abram Damstra said he would hire one of the most well known American rappers, "Pitbull, Mr. WorldWide".
Sr. Jesus Barajas stated he would hire the karate master and teacher." Mr. Miyagi because I want to be good at karate".
Soph. Abigail Hernandez stated she would hire the richest people in the world Founder, CEO, and Chief Engineer of Space X also the CEO and product architect of Tesla, Inc." Elon Musk, because I want to learn how to have a fat bank account. You know, like investments and stuff like that".
Jr.  John Dave Gallardo Pagalan stated," My Dad, cuz he needs a proper job. Lol. Seriously, my dad is a nice teacher, but strict".
Soph. Violet Jones said she would hire "Cooper Terpstra, he's always been nice to me and I like the energy he brings to a room".
Sr. Carston Cole said "Myself, I'm an introvert".
Frosh. Jessica Koeman "The Lauren Ray".
Jr. Cameron Castro would hire the famous pirate captain of the Caribbean jack sparrow who is also known to survive dangerous situations with his wits and negotiation "Captain Jack Sparrow".
Soph. Ava Zambrana would hire Kim Namjoon, why? The man had an IQ of 148 and he's not only smart but kind and respectful. He wouldn't get mad at me if I asked too many questions or if I didn't understand something. He would make sure I feel comfortable and he would let me know I am doing good, that I am not a failure. He would always remind me I belong in this world, that I should always love myself and he would tell me he accepts me for who I am. Not only would he be an amazing teacher, but an even more amazing friend. 🙂  "No matter who you are, where you're from, your skin color, your gender identity, just speak yourself. Find your name and find your voice by speaking yourself". – Kim Namjoon
Jr. Alex Wortman stated he would hire Albert Einstein since he was one of the greatest and most influential physicists of all time. "Albert Einstein. He practically came up with the ideas and explanation of the human mind. That is very hard to understand. Yes, he doesn't have the highest IQ- but he is respected. Which is why I would want to see his work".
If I could hire anyone in the world, I would hire Jeff Bezos, one of the richest people in the world, and owns many successful and used companies. "Jeff Bezos, since he is the owner of many well-known and used companies such as amazon, and all the connected services such as amazon prime, video, prime gaming, twitch, audible and many others. This shows how he created many things that people use and enjoy using".