A comparison of digital platforms: Michigan Virtual and Odysseyware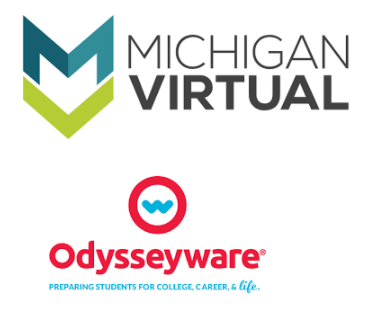 There are very big differences between these two platforms for online classes. If you are going to take an online class at West Ottawa High School these are facts you need to know.
Similarities
Both Michigan Virtual and Odysseyware are online; there are no in-person activities. West Ottawa High School uses both of these platforms for their online students. Both online platforms have a fee for taking their classes which can become pretty expensive if you take more than one class. 
Differences in Michigan Virtual
   Michigan Virtual is a little harder than Odysseyware but has more benefits than Odysseyware. By having harder lessons, Michigan Virtual helps the students to remember the content longer. Odysseyware on the other hand has shorter lessons and does not have as much content so the student that takes Odysseyware has less likely to learn more. 
   Michigan Virtual is only used in Michigan while Odysseyware is used all over the world. Schools across Michigan use Michigan Virtual more than Odysseyware because Michigan Virtual is based in Michigan. 
   Michigan Virtual is a non-profit organization where they get most of their funding from schools that use their program. A problem with Michigan Virtual is that you can't work on the holidays because you have an online teacher and the online teacher works with you during the whole time you take the class.
Differences in Odysseyware
   Odysseyware takes a little less of your time while Michigan Virtual has longer lessons to finish. Odysseyware is used all across the world, it doesn't matter where you are, you can do an Odysseyware class while you travel from different states.
    Odysseyware allows you to work over holidays while Michigan Virtual would be shut down during the holiday break which can be annoying if you are trying to catch up on lessons. The reason West Ottawa uses Odysseyware is that it's easier for people to go through, so if you failed a class you are most likely going to take Odysseyware.
Which online classes would be the best to go with?
   The best platform for online classes just depends on the situation you have. If you want to be more hands-on then Michigan Virtual would be the platform you would want to use. If you want to go through a class much faster, then Odysseyware would be the best choice for the online classes.