Local family feels like game pieces in a political game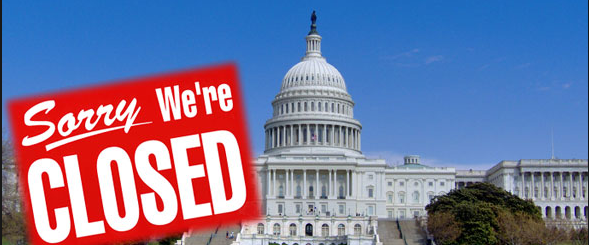 Donald Trump wants to build a wall. The Democrats do not. After a series of failed attempts to "win" this competition, Trump made a bold play: He shut down the government with the threat it would not reopen until the Democrats agreed to fund the wall. A 35-day shutdown of the government plagued government workers, depriving them of pa, a way to provide for their loved ones and themselves.
Federal government workers should not be used as Trump's pieces in a game.
As of December 2018, over 800,000 people worked for the federal government. The silence of the government negatively affected numerous families, resulting in emotional and physical distress.
When deciding, Trump did not take into consideration the families' lives he would be striking. Treating them as if they are his pieces in a game was very destructive, according to Holland resident Elisa Stephens [not her real name].
During this time, stress played a big role in her family of four. Her husband is a veteran who goes through the veteran affair program for grants and disability pay, which was affected by the shutdown. Stephens' husband applied to Davenport University for business administration. He called to learn how to apply, and what he heard was not what he expected-a recorded message. He planned to use a program for veterans to fund his college, but the veteran's office of finance was closed.
His application process was put on hold when Trump called for the government to shut down. If the government hadn't shut down, he would take his first few classes in spring, but he now has to wait until fall, which delays his goal of becoming a business administrator.
"It's already difficult to reach someone to speak with at the VA, so now imagine doubling that," stressed Elisa. Her husband had made a schedule working around his classes that he would now have to recreate and setback because of the shutdown.
Her family comprises a husband, a six-month-old boy, a three-year-old girl, and an energetic pug. Having to provide for all of them was emotionally and financially draining. She often questioned, "What happens when we run out of money?" and "What would our next meal be?"
At the peak of their financial instability, they had to make a decision no parent should have to make: cut into their daughter's college savings or run out of food on the table. Taking money out of their daughter's college savings may not affect them now, but this decision would have lasting impacts all because of the government shutdown.
Being treated like a game piece is not what she and her family had in mind for the new year. She's not in favor of the fact that Congress still gets paid, while middle-class families like her own struggle to make ends meet. "I've always been frugal, but now even more so. Dipping into what was supposed to be my child's college savings into our daily meals. It's just stressful because we are trying to survive."
Results of the government shutdown were tough. Many will remember the effects due to Donald Trump's decision to close the government because it made federal employees feel like game pieces. Elisa Stephens and her family, along with other federal government workers are not game pieces-they are more than that. They are human and deserve to be treated with respect.