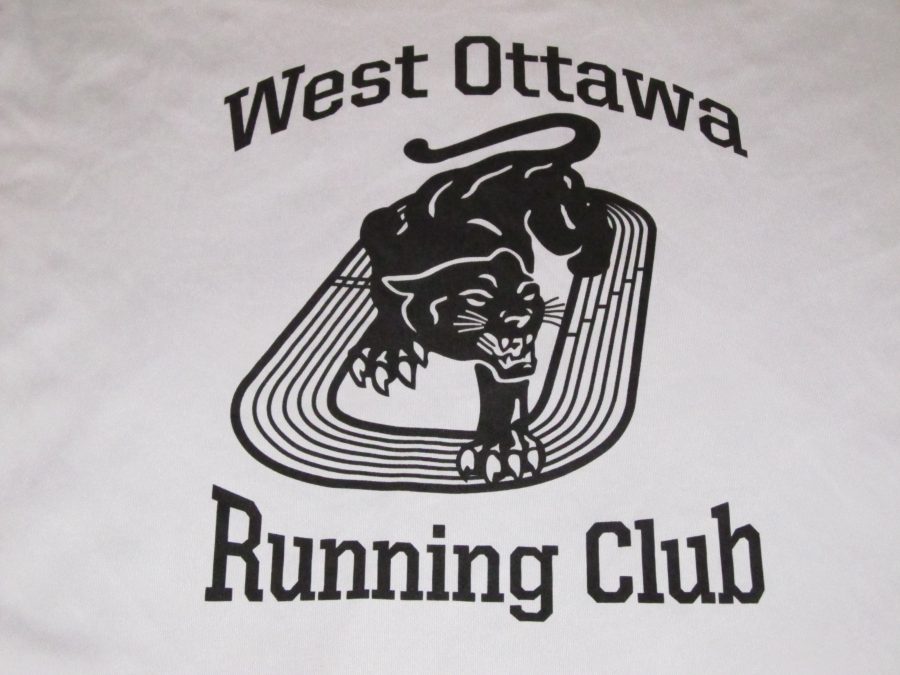 As the runners rounded the sharp 90-degree corner of the North High School, the bitter wintry wind pelted their faces with a hard mixture of snow. They trot the final 100 meters toward the athletic entrance and jerked open the door to shoot inside. The runners regrouped once everyone was back and scamper up to the indoor track to continue the workout.
  This is a typical scene following a run with the West Ottawa Running club. The club, in its third season, has a regular attendance of 20 hardy individuals. WORC is open to all middle school or high school students of all age, gender, and ability. However, it is geared towards distance athletes competing in indoor track meets and training for outdoor track and field in the spring. The club is advised by Instructor Raeanne Hart, and she is assisted by Instructor Chris Knoll.
  The club meets at 3:05 pm every Monday, Wednesday, and Thursday on the North upstairs track during the winter. Club practice usually follows the progression of a thorough warm-up, followed by a run and some abdominal work. Practice will finish with a cool down run and some dynamic and static stretches.
  Running club is a superior choice for any middle distance or distance athlete looking to get into better shape. One of the advantages of running with a group is that the quality of the workout tends to be better. "During the winter time you get very 'stuck in your hole', running club gets you out and moving. It helps relieve school, family, and social stresses. Makes you feel better, sleep better," said WORC member Sr. Garrison Osborne.
  Members of the club have the option of competing in Michigan Indoor Track Series (M.I.T.S.) meets at colleges and universities around Michigan. Runners that do well enough at these regular season meets and hit qualifying standards in their respective events earn the right to compete at the State Championship. This season the State Championship is being hosted at Aquinas College in Grand Rapids.
  No matter what your running ability or experience is, the West Ottawa Running Club is an excellent way to help you achieve your running goals. The West Ottawa Running Club, come on by and give it a try.